Raising Moms at MIBF 2023
Prepare to be inspired and uplifted by a heartwarming journey of motherhood as Berlin Domingo-Maynigo presents her book "Raising Moms" at the Manila International Book Fair (MIBF) 2023. The book signing event will take place on September 16th at 6:00 p.m. (Saturday) at the SMX Convention Center Manila, where literature enthusiasts and mothers alike will gather to celebrate the essence of motherhood.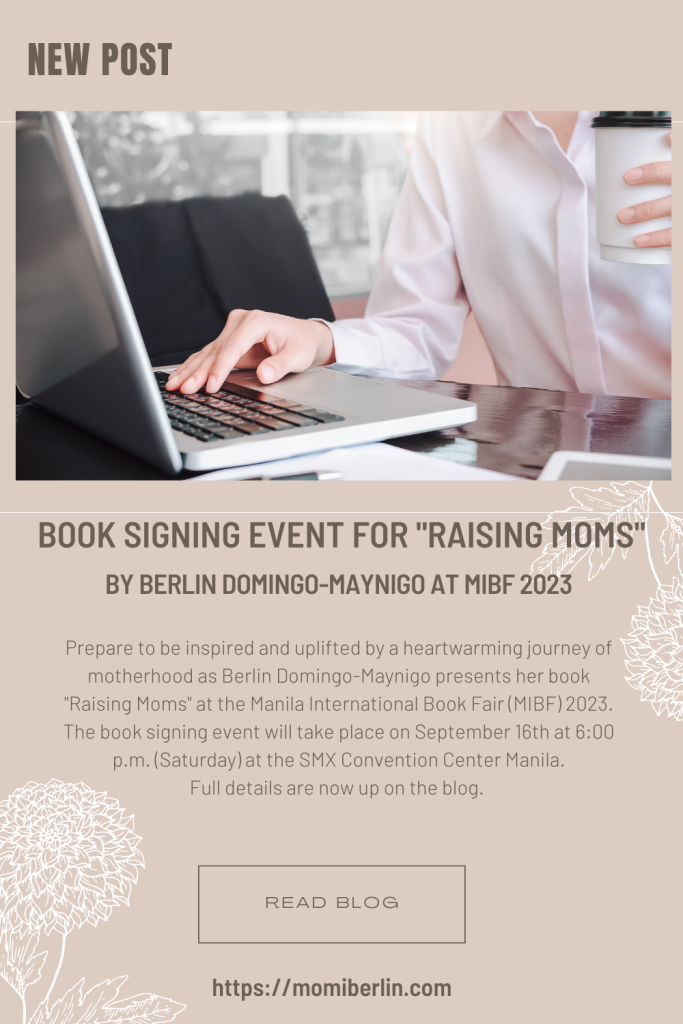 About "Raising Moms"
"Raising Moms" is a captivating narrative that chronicles the author's journey toward becoming the mother her family truly deserves. Berlin Domingo-Maynigo delves into the essence of motherhood, highlighting the joys and challenges she faced while embracing the virtues that guided her along the way. Through her experiences, she brings to light the transformative power of cultivating virtues, fostering confidence in motherhood, and nurturing love for the family.
As readers embark on the pages of "Raising Moms," they are invited to explore the potential of acquired virtues in shaping lives, uniting families, and inspiring future generations. The book empowers mothers, encouraging them to confidently declare, "I raised myself to be the mother my family deserves."
Book Details and Pricing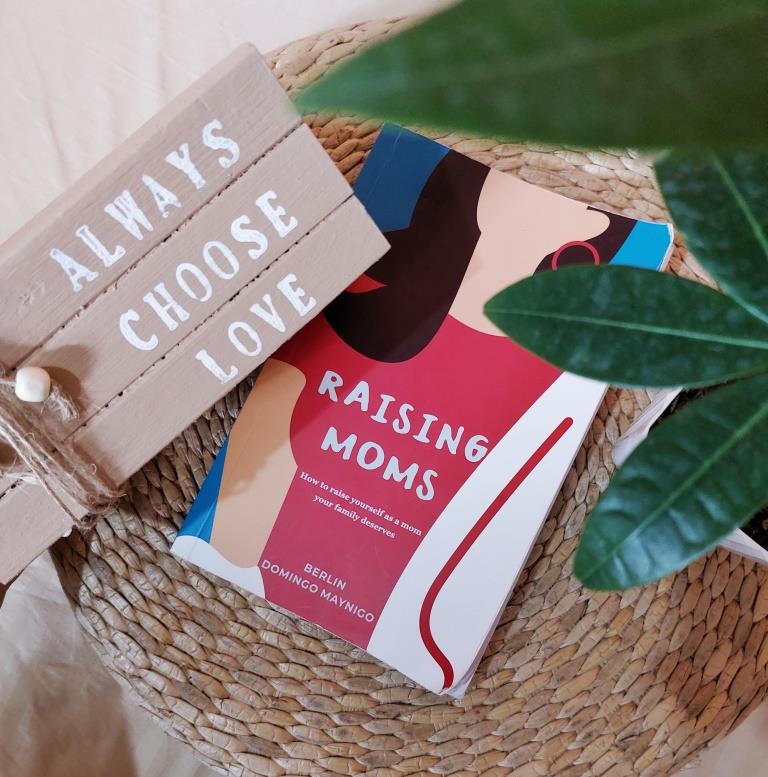 Paperback: PHP429
Ebook: PHP250
Bulk discounts are available for the paperback version, making it an ideal gift for fellow mothers, friends, and family members. The ebook version offers accessibility and convenience for readers on the go.
About Berlin Domingo-Maynigo
Berlin Domingo-Maynigo is an esteemed copywriter with over two decades of experience in marketing and communications. Her work reflects her dedication to crafting comprehensive, relatable content that resonates with her audience. As a member of the community "The Filipino Homemakers" and the creator of the blog "Momi Berlin," Berlin shares her insights, experiences, and wisdom on modern motherhood. She resides in "the masaya house" with her husband and five beloved boys.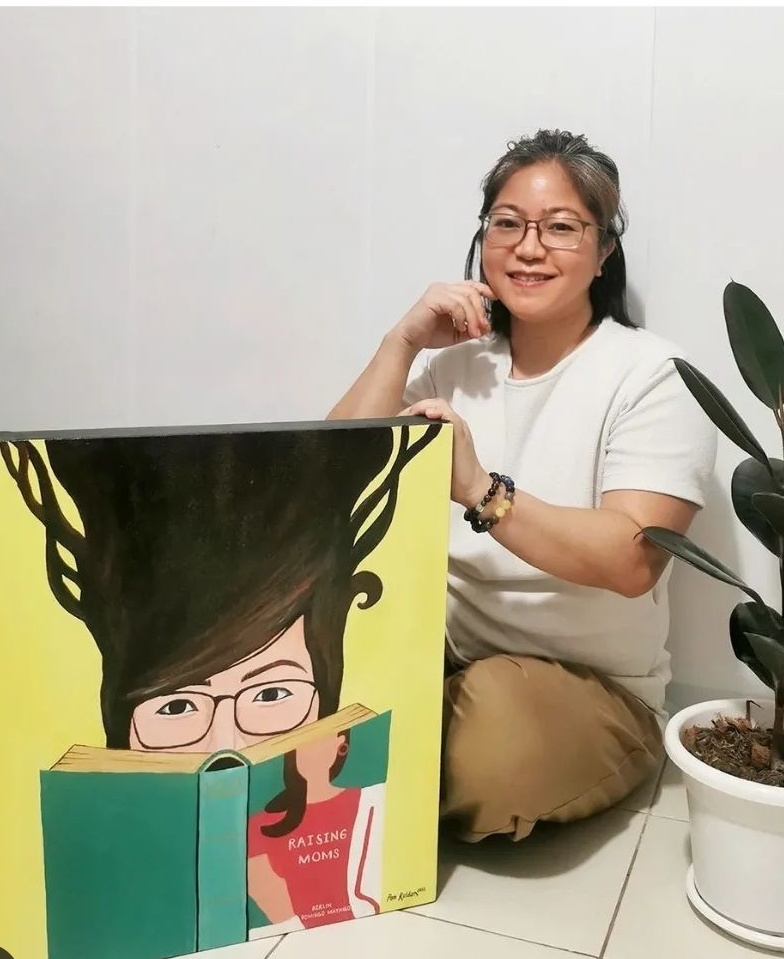 Join Us at MIBF 2023
The Manila International Book Fair (MIBF) 2023 is set to take place from September 14th to 17th at the SMX Convention Center Manila. This annual event is a haven for book enthusiasts, writers, and publishers, providing a platform for literary exploration, author interactions, and book discoveries.
Don't miss the opportunity to engage with Berlin Domingo-Maynigo and secure your signed copy of "Raising Moms." Join us at the SMX Convention Center Manila on September 16th at 6:00 p.m. (Saturday) to celebrate the remarkable journey of motherhood and the virtues that shape it.
For more information about the author and the book, connect with Berlin Domingo-Maynigo on Facebook, Twitter, and Instagram @momiberlin, as well as her blog, Momi Berlin.