Warning:  Extremely emotional because I am emotional.  EAT LOVE PRAY and anything in between was written nearly five years ago.  It was the time when my Second Son fell from a monkey bar and had two operations to correct his broken bones.  He is now in grade 7 and very much into basketball.  He still has the long stitches in his right hand to remind us of that unfaithful day.
LIVE.  
We're back.  Not in the same room, though.  But we deal with the same people again we met a week ago — nurses, doctors, and even the elderly.  By now, they all know Second son's name. No more "What happened to him and he fell from a monkey bar" exchange of info.
PRAY.  
This time as well, we get to pray HARDER for a successful operation.
And indeed, after four hours on the operating table, a call announces second son now safely recuperating in the recovery room.
CRY.  
In the recovery room — and for the second time — second son cries.  Even harder.  No doubt, he must be feeling the cold metal inside him.  Three narrow pins of the same size as that of a regular pencil.
LOVE.  
Though I have been in a recovery room seven times, I am still not used to staying there.  It smells of stillness. The room looks too clean.  No chaos. Only long, long hours of long waiting. But I feel my son.  I feel love.  And I know he feels the same way, too, despite the hurt.
EAT.  
After three long hours of long wait (that's how I would describe the long wait), we finally got clearance to return to second son's room. My eight-year-old boy spends his day sleeping.  After 23 hours and 30 minutes of no meal, finally, he agrees to eat.
Then he sleeps again.  Moans a few times.  And keeps silent when awake.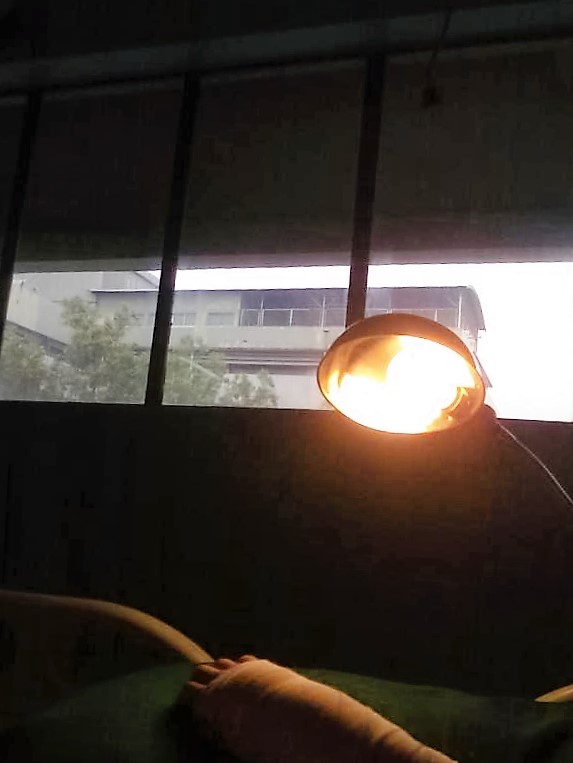 On the third day, he requests to be home.  He misses his kuya and his toys.  Doctor approves of our request.  We will be back on Tuesday morning for a check up and dressing.
READ.  
At home, Second son reads a lot.  He plays a little.  Watches Spongebob for a while.  Then reads again.
LIVE
again.  
He also practices writing with his left hand.  He eats with his left hand.  He picks his book with his left hand. He sometimes reaches for his things with his feet.
EAT LOVE PRAY & anything in between
Second son is ready for school tomorrow.  He sleeps beside me now.  But before he closes his eyes, he PRAYS.  I brush off a tear from the side of his eyes.  He must be hurting thus he CRIES in his sleep.  But deep inside, I am confident that he feels my LOVE.  And life is worth living despite the many hurts and anything in between EAT, LOVE, and PRAY.