Empowering Sustainability
Amid an energy landscape undergoing unprecedented transformation, BDO Unibank, Inc. (BDO) is a committed advocate for sustainable change. The bank has renewed its resounding support for the Department of Energy's (DOE) proactive endeavors to bolster energy generation capacity while effectively addressing the mounting demand for electricity. Aligned with the DOE's mission to curtail the environmental footprint of energy production, BDO takes center stage in championing the widespread adoption of renewable energy sources.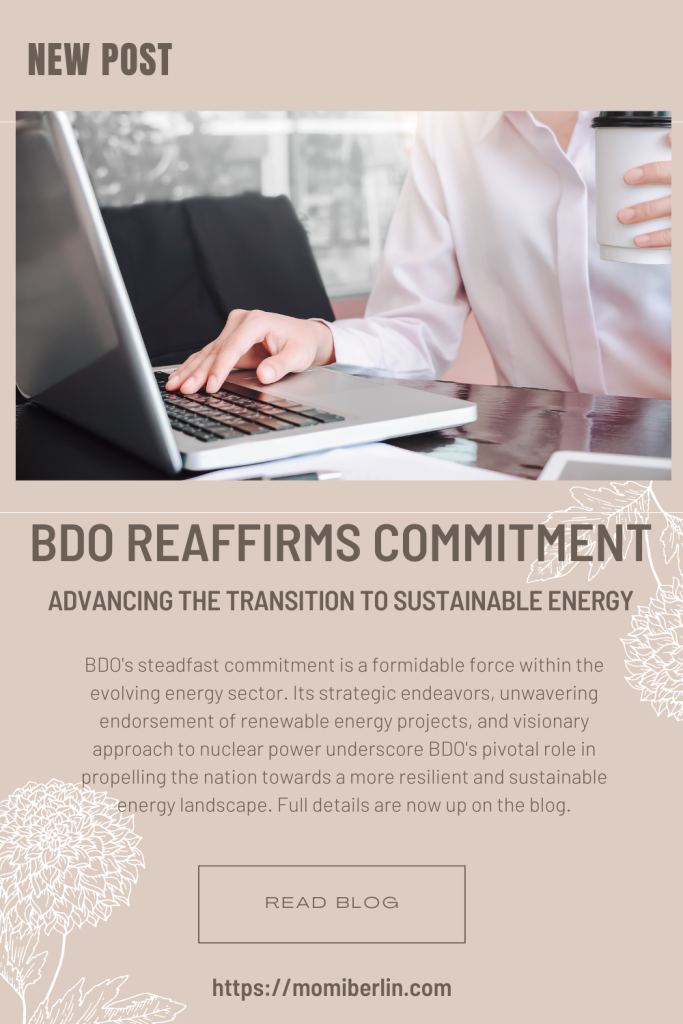 A Visionary Partnership for Sustainable Energy
Eduardo V. Francisco, President of BDO Capital & Investment Corporation, took the stage at the recent Philippine Power Plant Energy Summit, reinforcing the bank's unwavering dedication to partnering with the energy sector. The overarching goal is to expedite and streamline the transition toward sustainable energy practices. With a decade-long commitment from 2010, BDO has consistently elevated sustainable energy finance to a paramount status within its financing portfolio. This strategic commitment harmonizes with the imperatives of national economic progress and the vital importance of energy security.
Beyond Words: A Commitment Translated into Action
BDO's commitment transcends mere rhetoric, exemplified by its ongoing expansion of sustainable finance initiatives. The bank remains steadfast in its resolve to fund groundbreaking and ongoing projects within renewable energy. By amplifying the capacities of these initiatives, BDO plays a pivotal role in furthering the nation's quest to curtail greenhouse gas emissions. As a trailblazer advocating renewable energy and energy efficiency financing, BDO forges ahead in its pursuit for novel opportunities to bolster renewable energy ventures financially.
A Call to Collaborative Action in Sustainable Energy Investment
In alignment with the DOE's impassioned call for fostering investments in sustainable energy, BDO extends an earnest invitation to all stakeholders in the energy landscape to join forces. The bank is an invaluable partner, ready to contribute expertise and financial support across diverse capacities, including equity raising, Initial Public Offerings (IPOs), and bonds. BDO's commitment extends even further, encompassing project financing and bank lending services, solidifying its role in nurturing the energy sector's growth.
Navigating Challenges, Pioneering Change
Eduardo V. Francisco, in tandem with fellow eminent speakers, Eduardo V. Francisco acknowledged the hurdles that the industry must surmount in pursuing cost-effective, safer, and more sustainable energy solutions. One of these challenges involves the potential integration of nuclear power into the energy mix. Francisco acknowledged the potential of nuclear power as a sustainable energy source, even though existing regulations categorize it as non-renewable. This classification presents a problem, diverging from the prevailing definition of sustainable lending.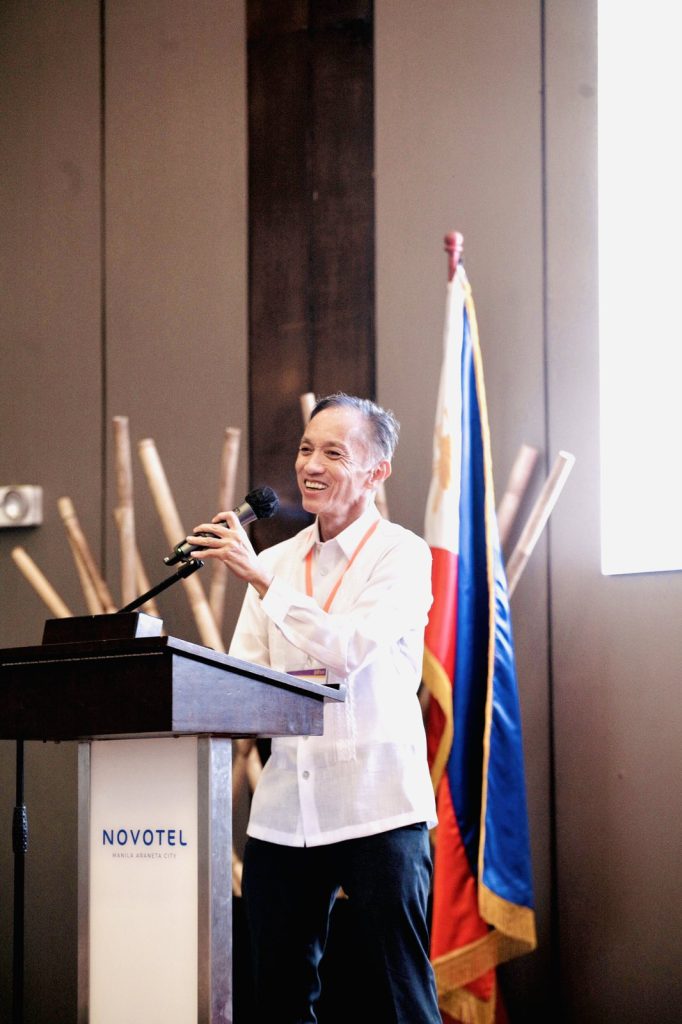 Charting New Pathways: Nuclear Power's Role in Sustainability
Despite these regulatory constraints, Francisco posited that reevaluating nuclear power's status within sustainable energy could unlock vital financial resources for renewable energy endeavors. He emphasized the proactive consideration of nuclear power, suggesting that this could position financial institutions to provide substantial support when substantial financing is required for these transformative ventures.
Catalyzing a Sustainable Energy Future
BDO's steadfast commitment is a formidable force within the evolving energy sector. Its strategic endeavors, unwavering endorsement of renewable energy projects, and visionary approach to nuclear power underscore BDO's pivotal role in propelling the nation towards a more resilient and sustainable energy landscape. As a trailblazer forging the path toward a greener future, BDO empowers sustainable change with every step.