BDO and BDO Network Bank's Empower Banking Solutions
BDO Unibank and its community banking arm, BDO Network Bank, have significantly impacted the communities in Palawan province by bringing essential banking solutions to the forefront. Through their collaborative efforts, BDO and BDO Network Bank have played a pivotal role in catering to the diverse banking needs of residents and fostering economic progress in the region.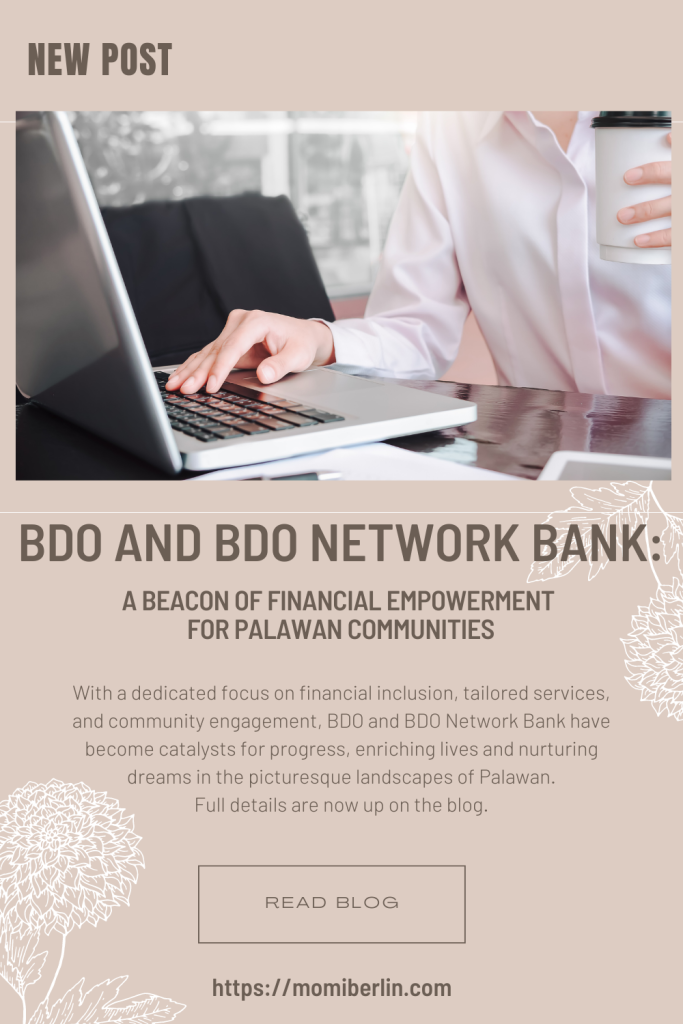 Recognizing Palawan's strength
Palawan, renowned for its natural beauty and diverse ecosystem, is home to numerous communities and businesses. Acknowledging this, both BDO and BDO Network Bank understand the significance of providing accessible and pertinent banking services to support the financial growth of individuals and enterprises in Palawan.
With their strategically situated branches in critical urban and rural areas, BDO and BDO Network Bank ensure convenient access to an extensive range of financial products and services. Individuals can readily access tailored banking solutions, including savings accounts, loans, micro-insurance, remittance, and investment opportunities. Similarly, businesses can use specialized services such as cash management solutions, online banking, and business loans to facilitate their expansion and developmental strategies.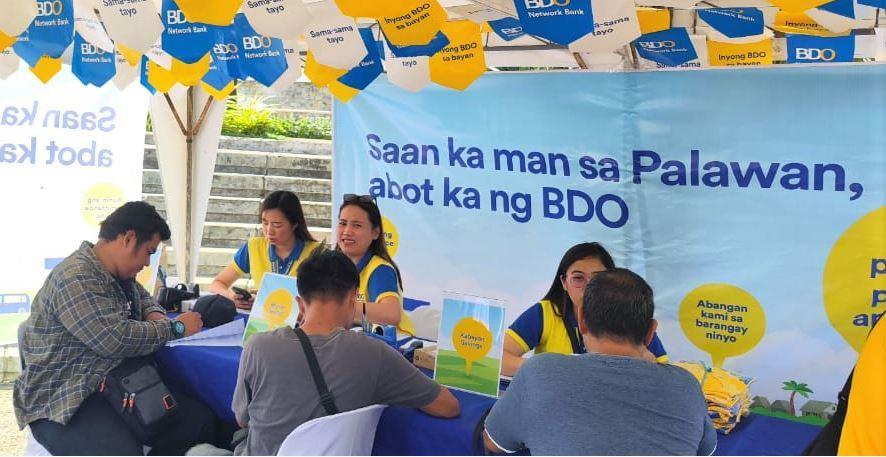 The commitment to comprehensive banking solutions
BDO Network Bank President, Jesus Antonio S. Itchon, emphasized, "Our presence in Palawan is deeply rooted in our commitment to empowering individuals, businesses, and communities with comprehensive banking solutions. We recognize the unique needs and challenges these communities and businesses face and are dedicated to equipping them with the financial tools, support, and guidance to achieve success."
One notable focus of the bank is on micro-insurance, recognizing its role in bolstering resilience within underserved communities. For a minimal premium payment of P500, customers of BDO Network Bank can enroll in the BDO Life Kabalikat Plan, which offers up to P600,000 in accidental insurance coverage and up to P9,300 in hospital confinement allowance. This initiative aids individuals and communities in recovering and rebuilding after unexpected setbacks, alleviating the financial strain and averting the risk of increased poverty.
BDO and BDO Network Bank's commitment to providing meaningful and relevant financial products and services to remote communities in Palawan is demonstrated through their community engagement activities.
Catering to Underserved Communities
Leveraging its expertise in serving rural and micro-businesses, BDO Network Bank plays a crucial role in extending financial services to underserved communities within Palawan. Their dedication to financial inclusion and purposeful solutions ensures that even the province's most remote areas have access to essential banking services, empowering residents to secure their financial futures.
Kabayan Savings, for instance, serves as a remittance and deposit account tailored to Overseas Filipino Workers (OFWs) and their beneficiaries. This serves as a foundational step in establishing their financial security. Direct remittances to Kabayan Savings provide a platform for savings, investments, business ventures, or retirement planning. Opening a Kabayan Savings account with an ATM debit card and passbook requires only Php100 and one valid identification document. Account holders also gain access to special offers, promotions, and events in partnership with entities like SM and affiliates.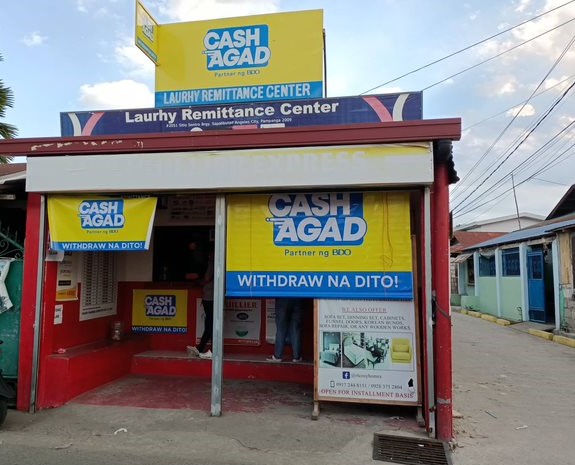 Furthermore, BDO Cash Agad bridges the gap by delivering banking services to remote areas without conventional bank branches. Partner agents, which include sari-sari stores, gasoline stations, water refilling stations, and mini-groceries, enable customers to conveniently carry out cash withdrawals, bill payments, and other fundamental banking transactions.
Empowering Micro-Small Businesses
In response to Palawan's accelerated progress and reputation as a desirable destination, BDO Network Bank has seized the opportunity to expand its influence and further support micro-small businesses through its Kabuhayan Loan. Tailored to the needs of micro, small, and medium enterprises (MSMEs), this financial solution offers additional funding for business operations or expansion endeavors. Business owners can borrow between P30,000 and P500,000 with flexible repayment terms without collateral.
Several MSME owners in Palawan expressed their appreciation for BDO and BDO Network Bank's on-the-ground banking activities, stating, "Having a bank as a partner greatly benefits our way of life. We now have a secure place to keep our earnings and savings, access to loans for business growth, and an opportunity to enhance our financial management skills."
BDO initiated its on-the-ground banking activities in 2014, and since then, it has reached various provinces across the country, with Palawan marking its 21st provincial area of engagement.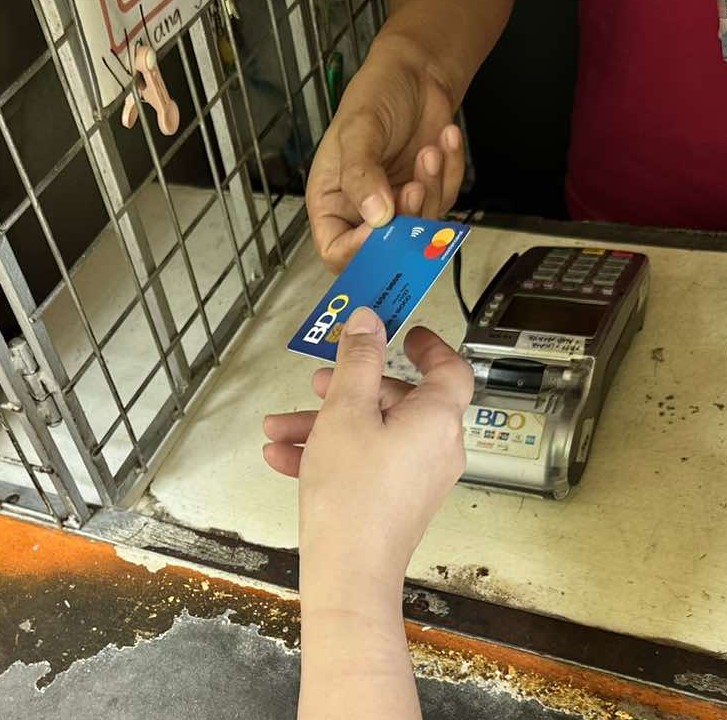 BDO Unibank and BDO Network Bank Empower Palawan through Financial Excellence
The collaborative efforts of BDO Unibank and BDO Network Bank in Palawan stand as a testament to their unwavering commitment to fostering financial inclusivity and empowerment. Through their strategically placed branches, innovative products, and community-centered approach, these institutions have not only met the diverse banking needs of individuals and businesses but have also played a pivotal role in propelling economic growth in the region. As Palawan continues to flourish, BDO and BDO Network Bank remain steadfast in their dedication to uplifting communities, catalyzing progress, and building a financially resilient future for all.