Glowing from within with natural supplements
The world is now ready again for in-person gatherings. And what a perfect way to greet friends and colleagues other than show off that beautiful glow.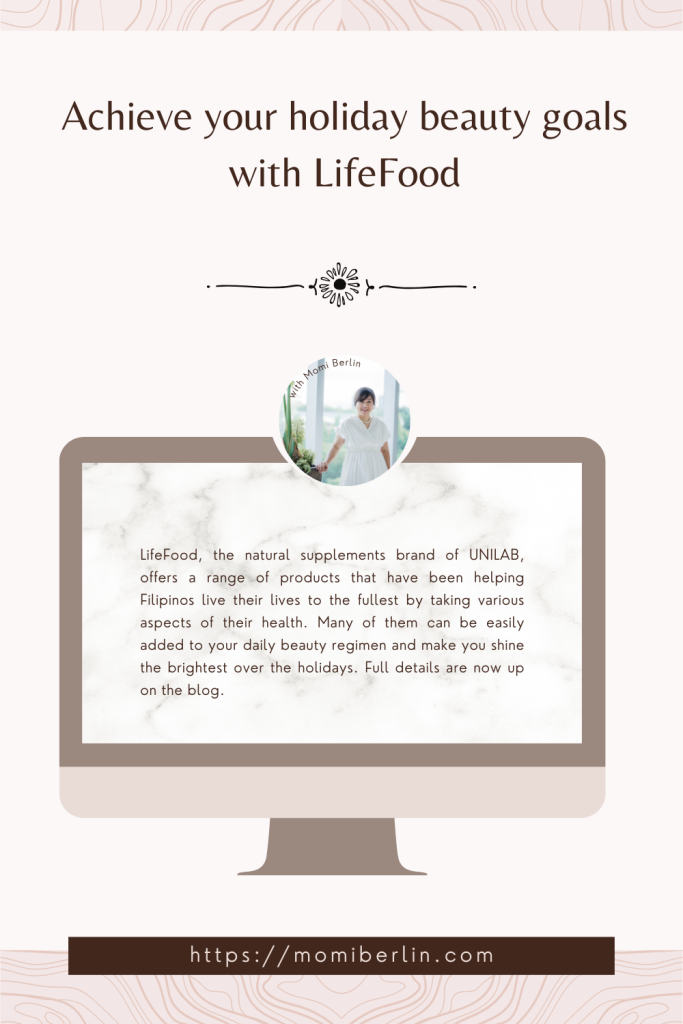 Allow us to share a discovery.
LifeFood is a natural supplement brand of UNILAB. It offers a range of products that help Filipinos live their lives to the fullest. We can easily add these products to our daily regimen and make us shine the brightest over the holidays. 
Bring out your youthful glow with antioxidants
Astaxanthin is one of nature's most powerful antioxidants. It lessens the effects of free radicals that can cause diseases. It also regulates oxidative stress on the skin which can lead to premature aging.  
LifeFood Astaxanthin, considered the strongest among anti-aging molecules, is 500 times stronger than Vitamin E. It is also 6,000 times stronger than Vitamin C. It helps support the body's anti-aging functions, improve the skin's integrity and moisture levels, and prevent UV-induced skin damage. Lifefood Astaxanthin also helps reduce the size of wrinkles and improve skin micro-texture. With 12mg of astaxanthin per capsule, LifeFood offers the highest dosage available in the Philippine market.
Protect your workout progress with CLA
Don't let the season of indulgences slow your fitness goals down. Give your body some support by taking CLA or conjugated linoleic acid supplement. CLA is a natural fatty acid that may help get rid of stubborn love handles as it bolsters metabolic activity and efficiently converts food into energy.
LifeFood Tonalin CLA helps improve body composition by promoting fat metabolism while increasing muscle retention. Combined with a balanced diet and exercise, it can help reduce up to 9% of body fat. It can also increase the body's total lean muscle mass. Tonalin is its main ingredient, the only one backed by 18 separate research studies.
Have a collagen-rich jelly snack for healthy skin, hair, and nails
Aging slows down the collagen production in our body which can cause loss of skin elasticity, radiance, and firmness. Taking collagen supplements, however, has been proven to bring back the suppleness of the skin.
LifeFood Collagen Jelly is a fruity snack that reduces skin dullness caused by melanin formation and helps boost collagen production. Every stick contains 2500 mg of collagen, plus litchi seed extract to further stimulate collagen. It also has pomegranate essence to brighten skin and grape skin extract to prevent free radicals from damaging the skin. Aside from keeping our skin healthy, LifeFood Collagen Jelly also helps deliver collagen to our hair and nails. This makes sure that our nails and hair grow healthier. This is our favorite, too, among all Lifefood products.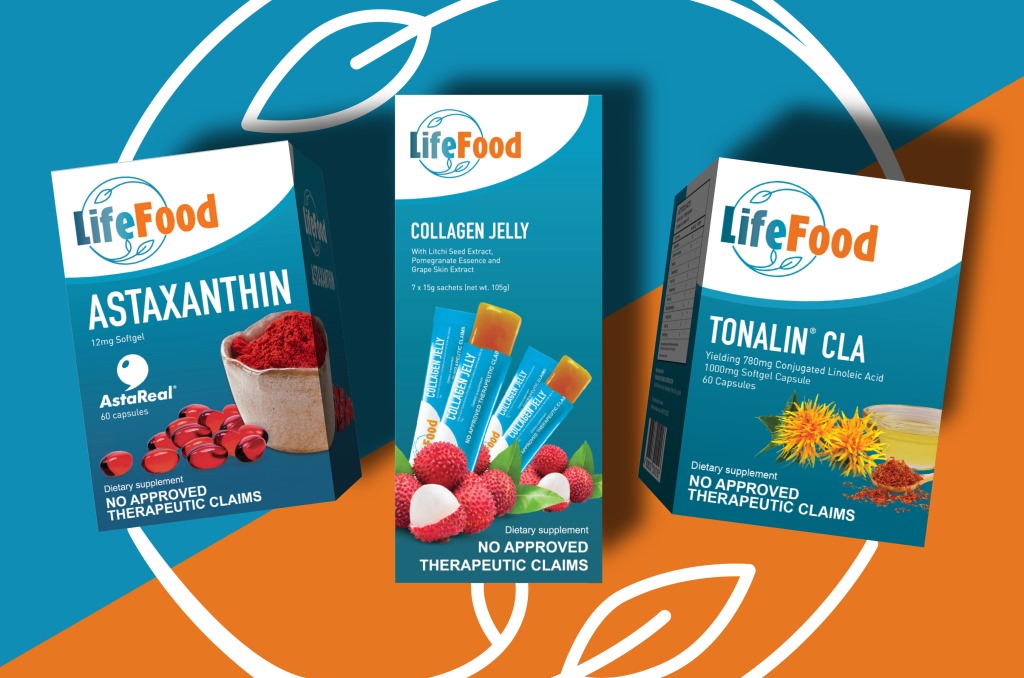 Make this holiday season one of your best ever by taking extra care of yourself. Add LifeFood to your holiday list para maging buhay na buhay ang buhay!
Momi Berlin Directory
LifeFoodPH Website | Facebook | Instagram