Heart Evangelista Continues as Uratex Ambassadress
Uratex, the leading foam company in the Philippines, is strengthening its long-time partnership with Heart Evangelista as its ambassadress in uplifting the importance of sleep among Filipinos.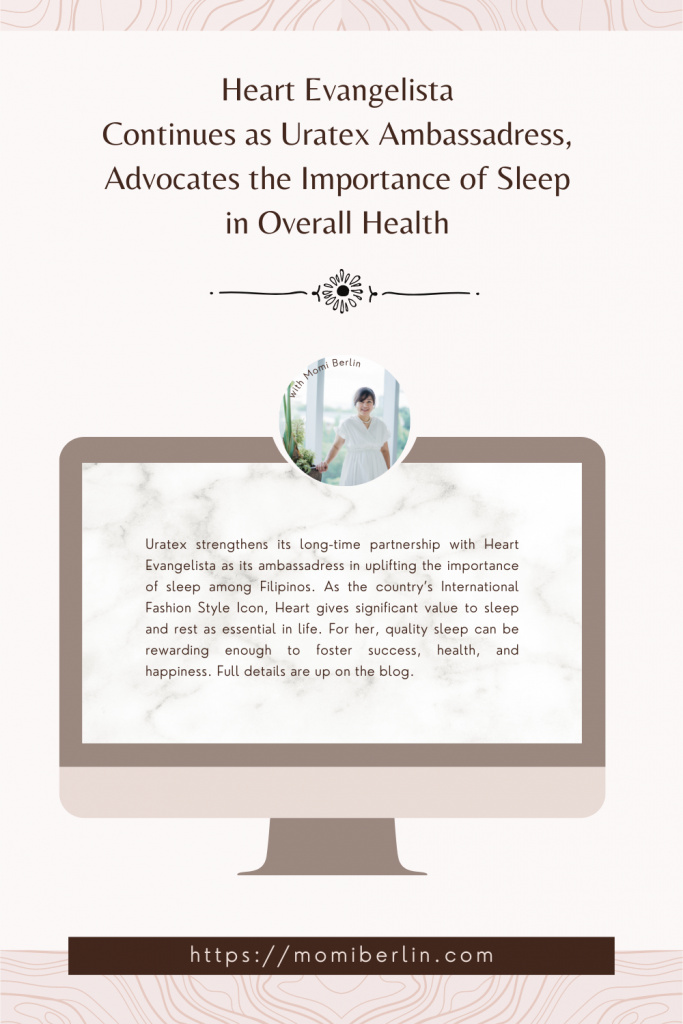 As the country's International Fashion Style Icon, Heart gives significant value to sleep and rest as essential in life. For her, quality sleep can be rewarding enough to foster success, health, and happiness.
Sleeping for the prescribed amount of time is necessary. And having good sleep products like Uratex's mattresses and pillows can make a significant difference in energizing you for the next day.
"I am a fan of anything in life that gives you comfort and good health; Uratex Mattresses does just that. I treasure my sleep. I make sure that I invest in top-quality mattresses to get the best rest I need. This is because when I am well-rested, I can be more productive in life," Heart shared.
Heart Evangelista Advocates the Importance of Sleep in Overall Health 
As Uratex's Ambassadress, Heart Evangelista joins the brand in sharing the value of having a good night's sleep for its #LoveMyGisingWithUratex campaign.
According to Milieu Insight and Intellect's research on sleeping, many Filipino employees admitted to experiencing poor quality of life due to many stressors. This has resulted in most of them having difficulty finding good sleep.
Quality sleep, as reported by a study from The National Academies, is essential. The lack of rest can lead to serious health problems, including obesity, diabetes, hypertension, cardiovascular diseases, and weaker immune function.
"Major restorative functions in the body such as tissue repair, muscle growth, and protein synthesis occur almost exclusively during sleep," the Harvard Medical School also noted in another study.
Heart Evangelista and Uratex reinforce healthy sleep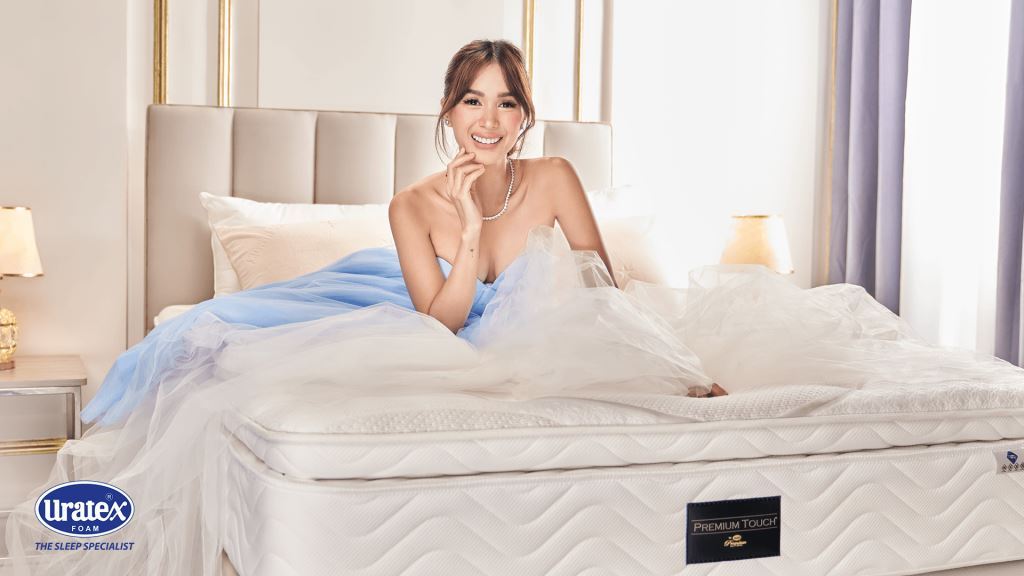 Uratex and Heart Evangelista hope to be a bridge for Filipinos in reinforcing that good, healthy sleep can come a long way. With this, Uratex has lined up a variety of mattresses that are fit for the specific needs of everyone.
For a refreshing and cool sleep, Airlite gets the job done with its breathable fabric and sleep-cool technology. Trill, on the other hand, is a mattress in a box that can help you experience comfortable and undisturbed sleep. For those with back problems, Uratex's Orthocare creates significant support for your body during long sleep. The Senso Memory Frost, on the other hand, is perfect for those looking for something cool and comfortable. Thanks to its DuoFrost technology, SensoFrost is Uratex's coolest memory foam mattress thus far. And finally, the Premium Touch is the go-to mattress if you're eyeing a five-star hotel staycation sleep experience at home.
Uratex's array of mattresses, among its other quality products for sleeping, made the brand consistently recognized as a Trusted Brand for Mattress category at the Reader's Digest Awards. Uratex consistently receives this recognition for 13 years, including the Awards' 2022 edition.
Elevate your sleeping experience with Uratex
"I know they say eight hours of sleep is what we need. However, eight hours of sleep on a plane or car is different from eight hours of sleep in bed. I need a mattress that will take care of my spine and posture. Uratex offers a few different things like a cooling bed mattress and one with memory foam. Everything is just tailor-fit to your lifestyle," Heart Evangelista shared on the comfort of Uratex's mattresses.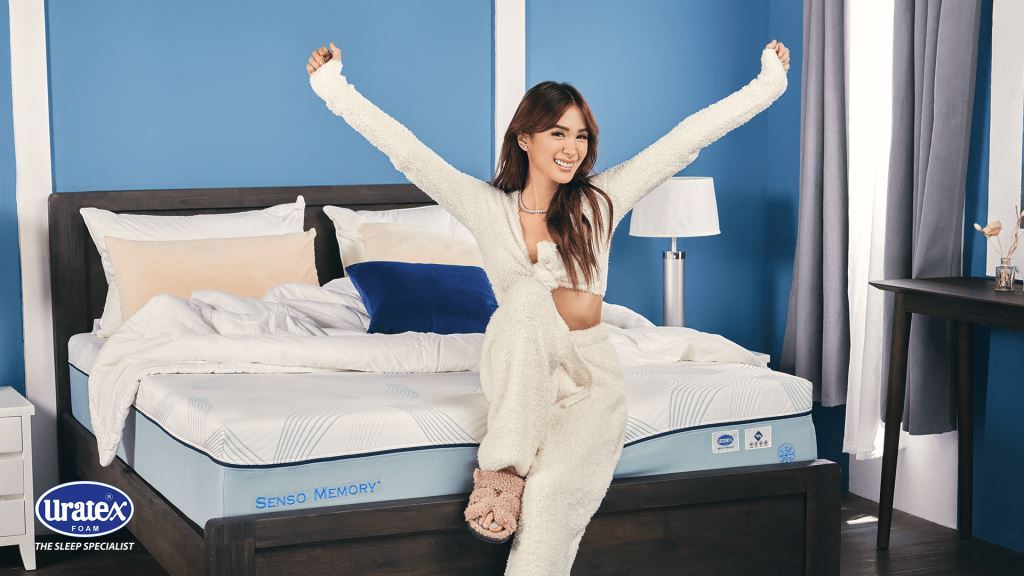 "Uratex is truly honored to have Heart Evangelista in promoting the importance of a good night's sleep for all. Our long relationship with Heart has truly made a mark in ensuring Filipinos get the best possible sleep they need, and with our current collaboration through the #LoveMyGisingWithUratex, we're hoping to elevate the sleeping experience of more," said Mr. Christian Cheng, Brand Marketing Executive of Uratex Philippines.
Momi Berlin Directory
Uratex Website | Facebook | Instagram