H-1B Visa
The American visa process can seem long and complicated for new applicants. There are many questions and concerns that applicants have regarding their prospective visas. We'll help answer some of those questions today and tell you everything you need to know about the H-1B visa.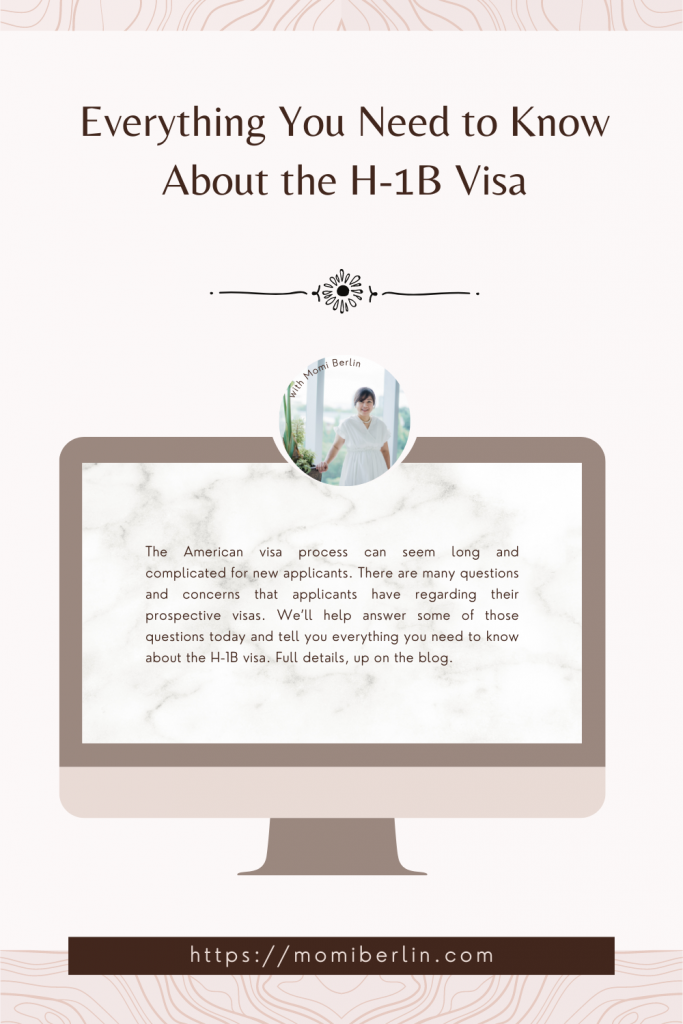 What is the H-1B visa?
The H-1B visa is an employer-sponsored visa that allows a person who is not a permanent resident or citizen to work in a specialty occupation in the U.S. This visa allows someone to work in this occupation for up to 6 years. It comes with limited exceptions.
Employer-sponsored visa: This means that one's employer must apply for this visa. This is done on behalf of the employee.
The H-1B visa has many different requirements for the occupations, wages, and applicants it accepts. For example, the occupation that qualifies for this visa should require some sort of specialized knowledge and skills, along with a bachelor's degree in that occupation's specialty.
Who qualifies for this visa?
Anyone who has been offered a temporary occupational position by a U.S. employer. As long as this occupation requires a bachelor's degree or higher, it may qualify for this visa. The applicant must hold this degree in a field related to the job.
Which occupations qualify for this visa?
Many different jobs qualify for this visa. For example, if the job is a professional-level occupation such as engineering, mathematics, business administration, or biology and requires a bachelor's degree, then it qualifies for an H-1B visa. To find out more about whether or not an occupation qualifies, contact an H1B visa lawyer.
Which jobs make it more difficult to receive this visa?
Some jobs will make it more difficult to receive this visa. For example, a sales position would be a difficult job to use to qualify for this visa if you aren't required to have specialized training.
Jobs in the computer industry can also make it more difficult as the requirements for these jobs aren't always as specific and clear as they need to be. Again one of the best ways to find out if your employment qualifies for the visa or otherwise.
What is the minimum salary for this visa?
Yes, in a way. This depends on the occupation quite a bit. First, your employer will have to prove how much they'll pay you with documentation. And then, they'll need to certify with the DOL (U.S. Department of Labor) that they'll pay the employee a prevailing or actual wage.
The prevailing wage is the wage that is paid to workers in similar job fields and coincides with the wages for this field in the surrounding location. The actual wage refers to the salary that is paid to other workers in this field at this location.
Your employer will also need to prove that they are not displacing any U.S. workers to hire the visa applicant. And that there will be no problems (strikes or work stoppages) in the occupation under which the H-1B applicant will be employed. The employer can make these declarations by submitting an LCA (Labor Conditions Application) to the USCIS.
What should my workplace or employer do to help me receive this visa?
First, your employer will receive a letter from the LCA (Labor Conditions Application) from the DOL. Then they'll need to apply with the several documents mentioned above. These documents and applications must be submitted to the USCIS. There will be a filing fee and other additional fees that they'll need to pay for this H-1B application.
When is the best time to apply for the H-1B visa?
The earliest to submit an application is six months before the start date of the H1-B occupation. Therefore, the best time to apply is around April for those subject to the H-1B cap (see the section below). This way, the application will be filed by the start of the newest fiscal year.
How long does it take to receive the H-1B visa?
The amount of time needed to receive this visa can vary greatly. It heavily depends on the applicant's situation as to when they'll obtain the visa. Usually, the processing time required at the DOL takes around six to seven months. However, in some cases, it can take even longer. You can check the USCIS website to view the current processing times.
What is the H-1B visa cap?
The H-1B visa cap refers to the limit of visas allowed per federal fiscal year. This fiscal year starts on October 1st and ends on September 30th of the following year. The current cap is set at 65,000 visas for the whole country and fiscal year. This number can be reached relatively quickly, which is why timing is crucial with this visa.
Can I change jobs after I receive this visa?
This visa's approval is employer-specific. So that means that if the visa holder decides to switch jobs, their new employer will need to file a new application for the H-1B visa. But this also means that if your current employer and visa sponsor decides to change your job duties or any other job conditions significantly, they'll need to submit an amended petition to the USCIS.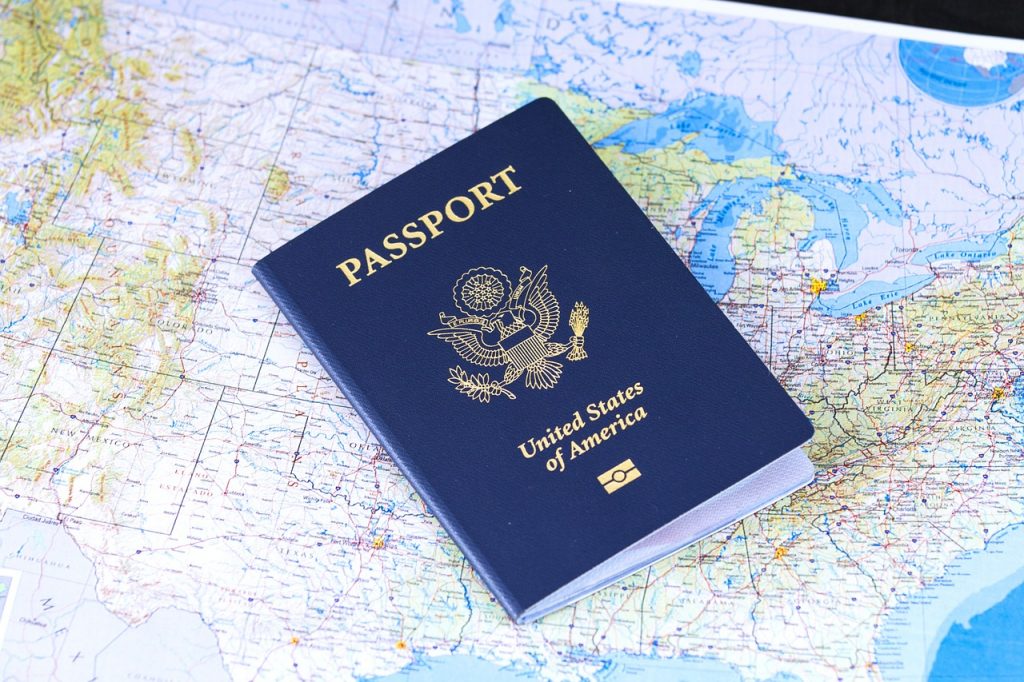 Is this the only visa that allows for working in the U.S.?
Aside from the H-1B visa, there are different types of nonimmigrant visas that you might qualify for which allow you to work in the U.S. Some of these visas include:
Treaty/trader investment classifications
TN status for Canadian or Mexican citizens
J-1 exchange visitor status
E-3 status for Australian citizens
O-1 Visa
The best way to find out which visa you qualify for is to contact an immigration attorney who can help you understand the process and assist you.
Can my spouse and children apply for a visa after I receive the H-1B visa?
Yes! Your spouse or children (under the age of 21) can apply for the H-4 visa after you have received your H-1B visa. They will not be allowed to work under this visa, but some special situations may allow this.