flu-proof guides to face-to-face classes
Most schools are back with face-to-face classes, coinciding with the flu season. This heightens the need for parents to stay on track with their youngsters' health and well-being. Increased exposure equates to increased vigilance in the observance of safety protocols and public health.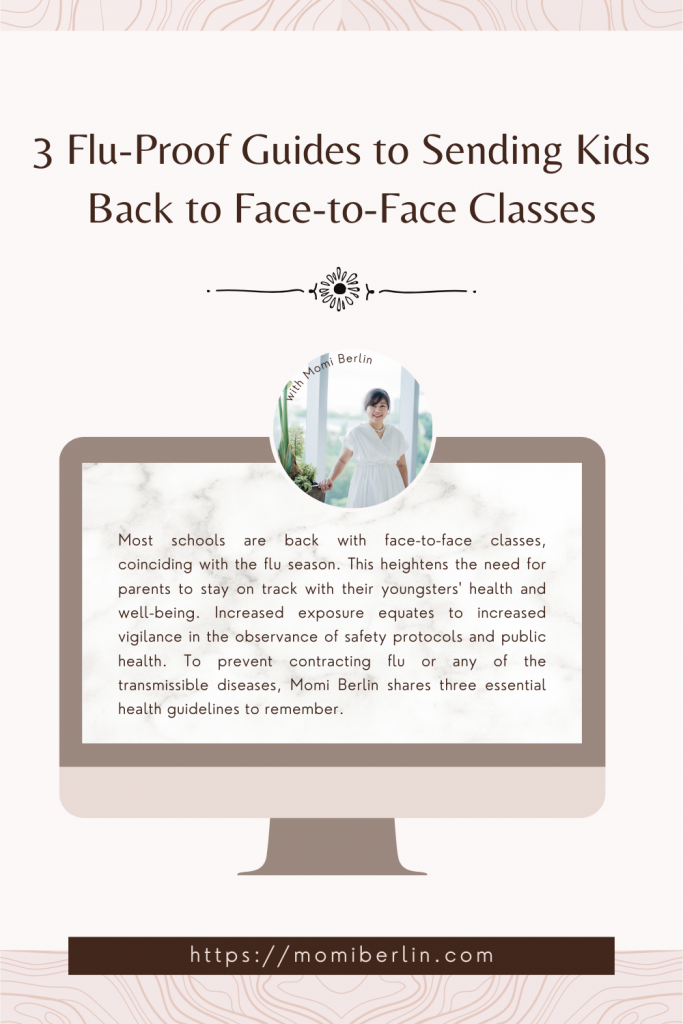 Dr. Gyneth Lourdes Bibera, country medical director of GSK Philippines, confirms that "parents are naturally on guard now that their children are getting more face time. We are also dealing with dangerous illnesses like Dengue, Monkeypox, and. All of these have flu-like symptoms. It's prudent to remember that despite their similarities, these are all separate illnesses caused by different viruses and have other treatments. This makes it important to strengthen our immunity through proper nutrition and regular exercise. We must also eliminate the chances of catching infectious diseases by updating our vaccinations."
To prevent contracting flu or any of the transmissible diseases, Momi Berlin shares three essential health guidelines to remember:
Keep your child's vaccines up to date
According to experts, vaccination is still the best way to protect from flu. Getting an annual flu shot will reduce children's risk of illness, severity, and hospitalization while lowering their chances of developing complications. Flu vaccinations are available for children starting at six months old. Immunizations may be given in one or two doses, depending on the child's age and the doctor's recommendation.
The flu virus constantly mutates; thus, annual vaccinations are necessary. In addition, new strains may be formed yearly, necessitating new vaccines. If you get the flu vaccine simultaneously with the COVID-19 vaccine, you must follow the national guidelines prescribed by the Department of Health (DOH). This means you should take the flu vaccine 14 days before or after the COVID-19 vaccine.
Isolate at the onset of symptoms
Suppose your children start showing or complaining about any signs of flu or illness, it is best to isolate them. Let them stay home to avoid potentially infecting others. This also helps not to worsen their symptoms. Do not forget to check with the school about the standard protocol if students are ill. This doesn't only inform the school about the students' case but also for the children not to miss out on essential activities for any of their classes.
Start healthy habits at home
Following the proper health and safety measures should always start at home. Parents must ensure that their youngsters learn these measures early on. Practicing good hygiene plays a huge role in preventing diseases like flu. It is also prudent to teach your children to cover their noses and mouth when sneezing or coughing. Washing the hands with soap and water is just as important as not touching the nose, eyes, and mouth. Wearing masks, keeping a safe distance from others, and disinfecting their personal spaces are equally necessary.
Other good habits they may follow include being physically active and drinking plenty of fluids. Getting enough sleep and eating nutritious food should not also be taken for granted. Setting these practices as the standard at home makes children get accustomed to them, and most likely, they will follow them when they go out to school or do other activities.
Get your flu vaccination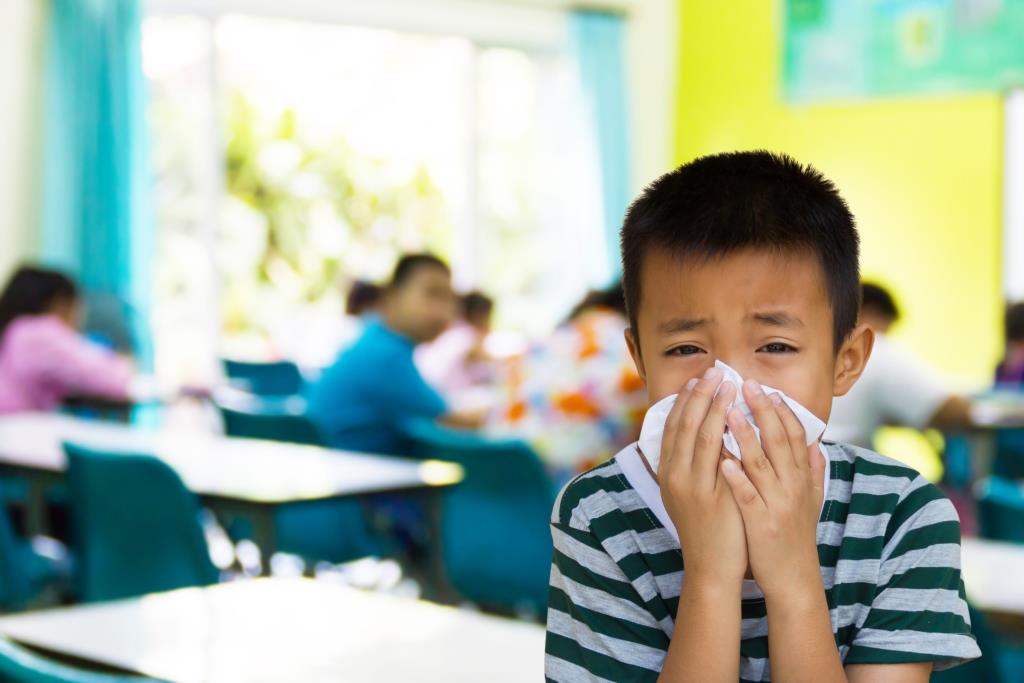 Following the proper ways to prevent sickness will go a long way in staying healthy.
Dr. Bibera reminds everyone that the health protocols we've been following for the past two years must be standard practice by now. "We have seen the positive effects of vaccinations on disease severity. May this be enough encouragement for everyone to get the annual flu vaccine as this is still the best way to protect ourselves against flu," she concludes.