BDO Supports Water Infrastructure Projects in Metro Manila and Bulacan
BDO Unibank affirms its commitment to sustainability. The bank provides financial support to San Miguel Corporation's Luzon Clean Water Development Corporation (LCWDC) critical water infrastructure projects. It also extends assistance to the Razon Group's Wawa Bulk Water Supply Project.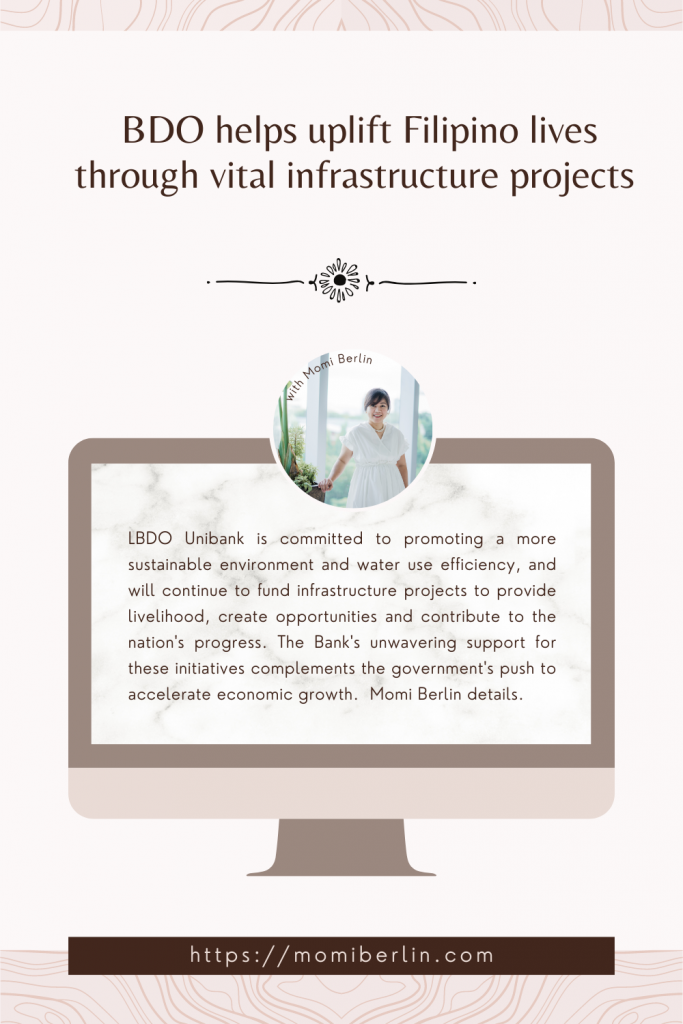 BBWSP supplies steady and clean water
LCWDC, an MWSS concessionaire, provides water services to the province of Bulacan through the Bulacan Bulk Water Supply Project (BBWSP). BBWSP is a Public Private Partnership (PPP) project of the national government. LCWDC helps address the issues encountered by the water districts of Bulacan. Such problems are the inadequate source of water supply and saline water intrusion into the groundwater. Also, there is concern on the low water pressure due to limited distribution systems . In addition, LCWDC helps improve the quality of life of Bulacan residents by supplying steady and clean water. It also continuously expand its service area coverage.
BBWSP is a water treatment plant and pipeline conveyance facility with three stages to address the growing demand for environmentally sustainable and equitably priced potable water in Bulacan. It aligns with San Miguel Corporation's mission and vision to drive positive change, guided by a strong sense of environmental and social responsibility to provide goods and vital services accessible to every Filipino. 
BDO finances requirements of BBWSP
BDO Unibank funded the bulk of BBWSP. The bank, too, helped extend the long-term loan facility used to finance the construction of stages 1 and 2 of the project. This covers the treatment and delivery of bulk water to 13 local government units in Bulacan.
"The bank has been very supportive to us in LCWDC, especially in the financing requirements of the BBWSP. Our business relationship with BDO has blossomed since we started banking with them in 2016. Today, it lends support to other projects pursued by the San Miguel group. Living up to its promise to clients of finding ways, BDO is truly our reliable partner. They truly help us build a better world for the Filipinos," said Raoul C. Romulo, Director of Luzon Clean Water Development Corporation.
In line with BDO Unibank's thrust to shape a more sustainable future, the Bank also provided the required financing to another noteworthy undertaking, the Wawa Bulk Water Supply Project of Wawa JVCo, a subsidiary of Prime Infra, Razon Group's infrastructure arm. 
BDO helps uplift the lives of Filipinos through vital infrastructure
Wawa Bulk Water Supply Project is one of the critical measures of the Philippine government to help alleviate the water problem in the Metro and Rizal. It addresses the flooding problems in downstream communities usually caused by typhoons. Also, it protect the eastern part of Metro Manila and lower areas in Rizal, Marikina, and Pasig.
The Wawa Bulk Water Supply Project's creation is attuned to Prime Infra's purpose, which is to uplift the lives of Filipinos through vital infrastructure while creating a positive social and economic impact on the communities where it operates. With the scale of the Wawa project, Prime Infra, through Wawa JVCo, ensures that sustainability and innovative practices are integrated, such as environmental conservation and preservation of the reservoir where it draws water.
"The Razon Group has long-time dealings with BDO. We highly value our relationship with BDO. We continue to accord the Bank a significant portion of our business," said Guillaume Lucci, President and CEO of Prime Infrastructure Capital Inc.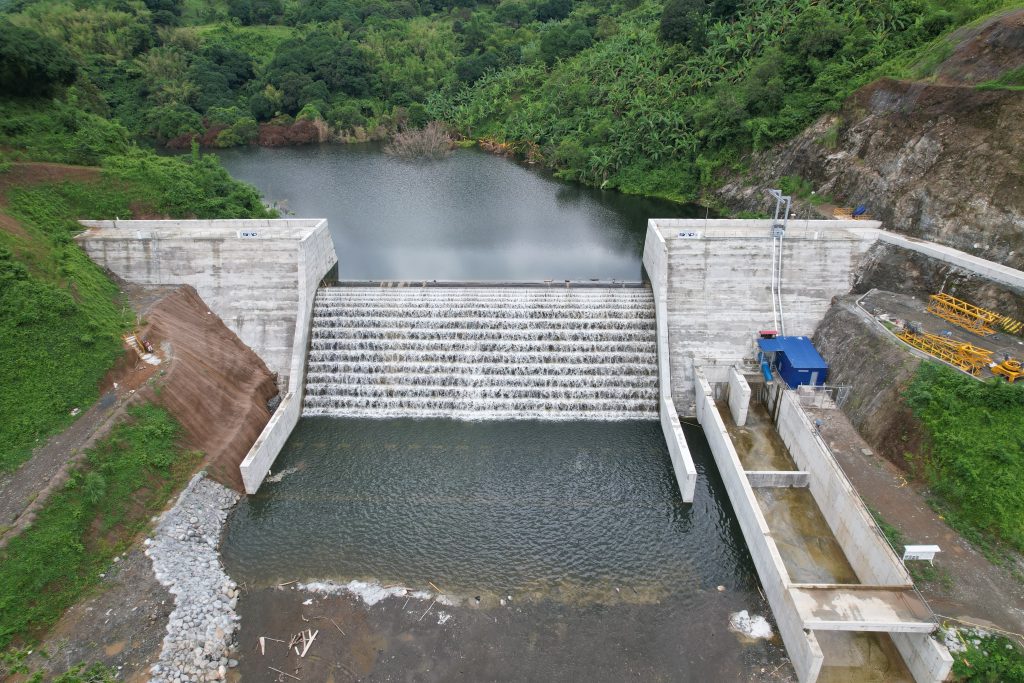 BDO commits to promoting a more sustainable environment
BDO Unibank remains committed to promoting a more sustainable environment and water use efficiency. Also, it promises to continue funding infrastructure projects to provide livelihood, create opportunities and contribute to the nation's progress. The Bank's unwavering support for these initiatives complements the government's push to accelerate economic growth.