window shop for a new smartphone
We are on the lookout for a new smartphone unit. Our third son's old phone finally gave in. So we asked him to window shop for a new unit, and one of the options he is considering is the Samsung Galaxy M53.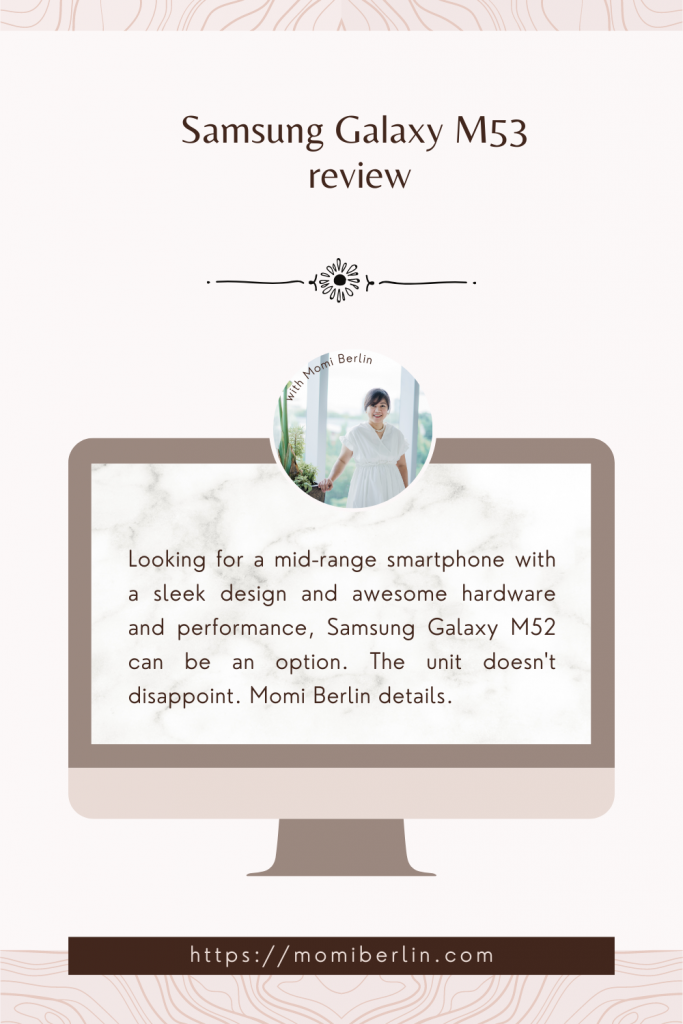 Allow us to share with you his detailed review of the phone:
Design & Display
We love the frame and back of the Samsung Galaxy M53. It is made of durable plastic, making it lightweight and doesn't weigh down inside the pocket. Moreover, it rocks the plastic look because of its glossy finish. 
This smartphone is best for individuals who sometimes accidentally drop their phones. But this doesn't mean you can be careless with your phone and drop it anytime. Utmost care is still needed. Its 6.7″ AMOLED protected by gorilla glass 5 is designed to survive drops up to 1.7 meters. It also has a decent resolution of 1080x2400p (pixels) and a 120Hz refresh rate. The high refresh rate makes motions like swiping, tapping, and scrolling smooth and responsive.
On the left side is a removable hybrid sim tray. This allows you to use your device as a dual-SIM phone or a single-SIM phone with a microSD card in the second slot to expand its storage.
The power button on the right side doubles as a fingerprint reader, allowing you to quickly open the device without inputting any password as long as your fingerprint matches. 
And at the bottom is a single loudspeaker and a charging port that takes USB type-C. The phone, however, doesn't have a headphone jack. So you must use USB type-C headphones or Bluetooth wireless earbuds if you want to listen to audio privately.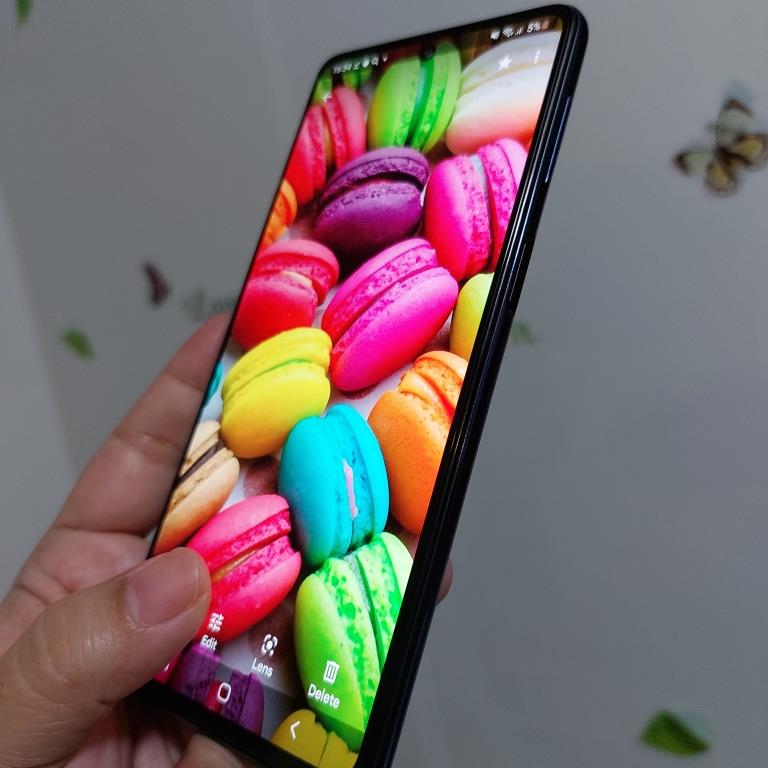 Specifications
The Samsung M53 is equipped with an Android 12, one update away from their latest operating system, the Android 13. In addition, the phone also utilizes Samsung's own One UI user interface version 4.1. 
Hardware, Battery, Performance
If you want a Samsung Galaxy M53, you can choose between 128GB and 256GB of Internal Storage. Or you may opt for the 6GB of RAM or 8GB; as stated before, you can expand the storage with a memory card. 
The phone has a 5000mAh battery life and an endurance rating of 114hr, according to gsmarena.com. It may not be the best, but still great considering this is a mid-range phone. It could reach 100% full charge in 1.5 hours if you left it plugged in with a 20W charger. 
The Samsung M53 is equipped with the MediaTek Dimensity 900 processor. It is a chipset that can handle your everyday task. The unit is also usable for decent gaming. It enables HD/ultra-HD graphics or the highest frame rate available in popular mobile games such as Apex Legends and Call of Duty Mobile. Sadly, it cannot simultaneously do both high frame rates and high graphics, as doing both will lead the device to overheat easily. If you don't mind, you can sacrifice better picture quality for much smoother gameplay with higher frames, or do the opposite if you value better aesthetics and design.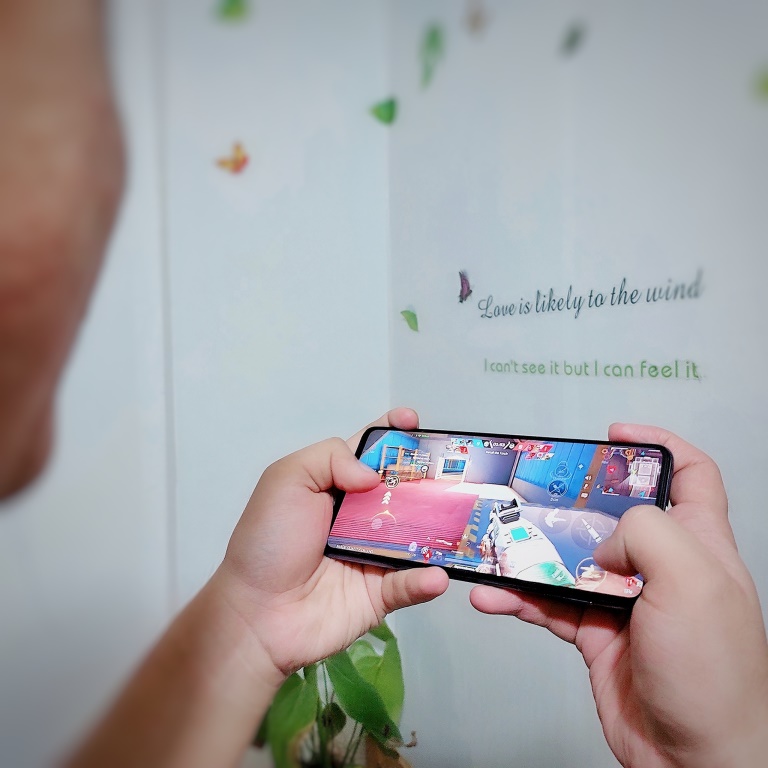 But what is great about the Samsung M53 is that with its octa-core processor and 8GB ram, you can easily open multiple applications and experience minimal to no delays switching between them. Its very high refresh rate also allows you to scroll and navigate your phone with very smooth movements. Combined with the Super AMOLED display, you can view videos in higher definition with more detail and less blur; such a perfect device for scrolling social media, communicating with friends and family, or watching shows on streaming services like Netflix.
Price
All this positive feedback for a ₱29,000.00 smartphone isn't bad at all.
Are you looking for a mid-range smartphone with a sleek design, excellent hardware, and performance? Samsung Galaxy M53 can be an option. The unit doesn't disappoint.
Momi Berlin Directory
Samsung Galaxy M53 Details