effectively communicate with kids
No one could debate the difficulty of parenting. However, it can be easier if good communication has been established with our youngsters. Communication is a skill that can benefit parents and children and can be worked on whenever possible. If we don't feel like we are effective communicators, now is the time to learn.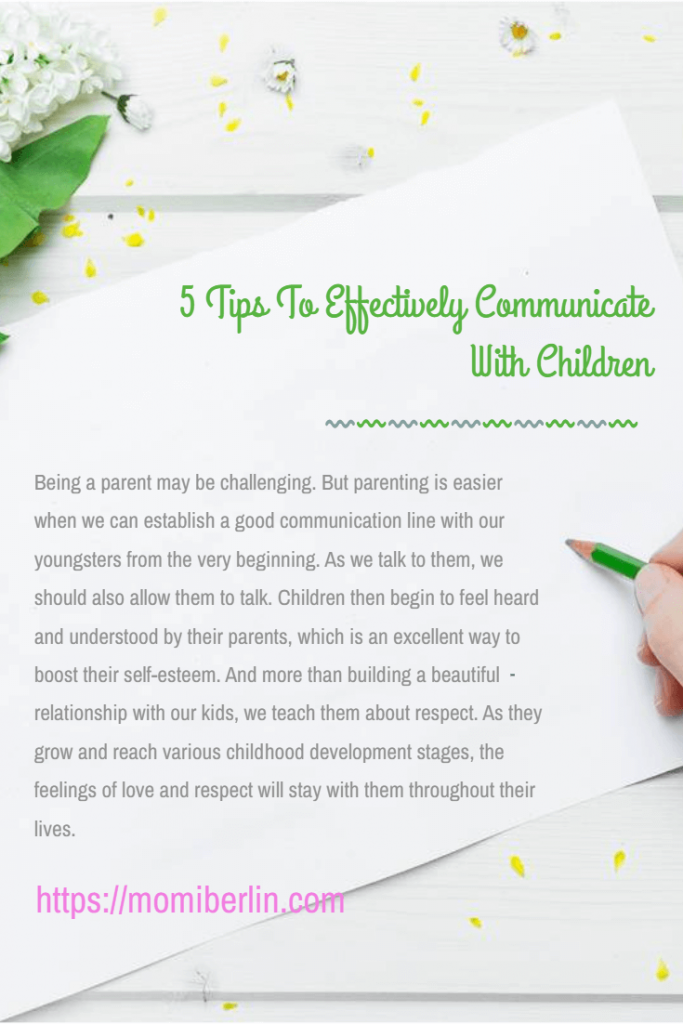 One of the benefits of communicating effectively with our children is that we can easily understand the needs and reasons behind why things happen. Children often have a hard time understanding things that aren't too familiar to them. Communicating the whats and whys can significantly help them grasp the essence of things and improve our relationship with them.
Ask how they feel and listen
While children can't fully articulate their thoughts, it doesn't mean that they're not capable of complex feelings. These feelings should not be ignored as there will be consequences on their mental health if we don't acknowledge them. Instead, ask them how they feel about certain things and let them talk about what they think, even if they have difficulty putting it into words. Let them feel that their feelings are valid, and once they're done, try to talk it through with them.
Whether their arguments are correct or otherwise, listening is still prudent. Without that, they never get the chance to hear why they're wrong, and it instead makes them feel like they're not being listened to. For instance, they have trouble sleeping; it is best to hear what they are feeling. Only by communicating with them will we know their concerns. And once we were able to decipher that the difficulty of sleeping was because of the uncomfortable mattress, for example, we could easily solve it by searching for new toddler beds online.
Empathize with them
It can be easy to get caught up in our world when we have so many responsibilities and things to get done. A child may feel unappreciated if most of our time is spent doing errands and tasks. It is also prudent to explain the importance of what we do and empathize with them. Acknowledge their feeling of being left behind and reassure them that this is far from what we want them to feel. Reassure our love for them and find time to show that we genuinely care. After all, we work hard for their future, so let us not forget they are the reason for our hard work. Let us inject a few quality time with them and not focus on work alone. 
Encourage expression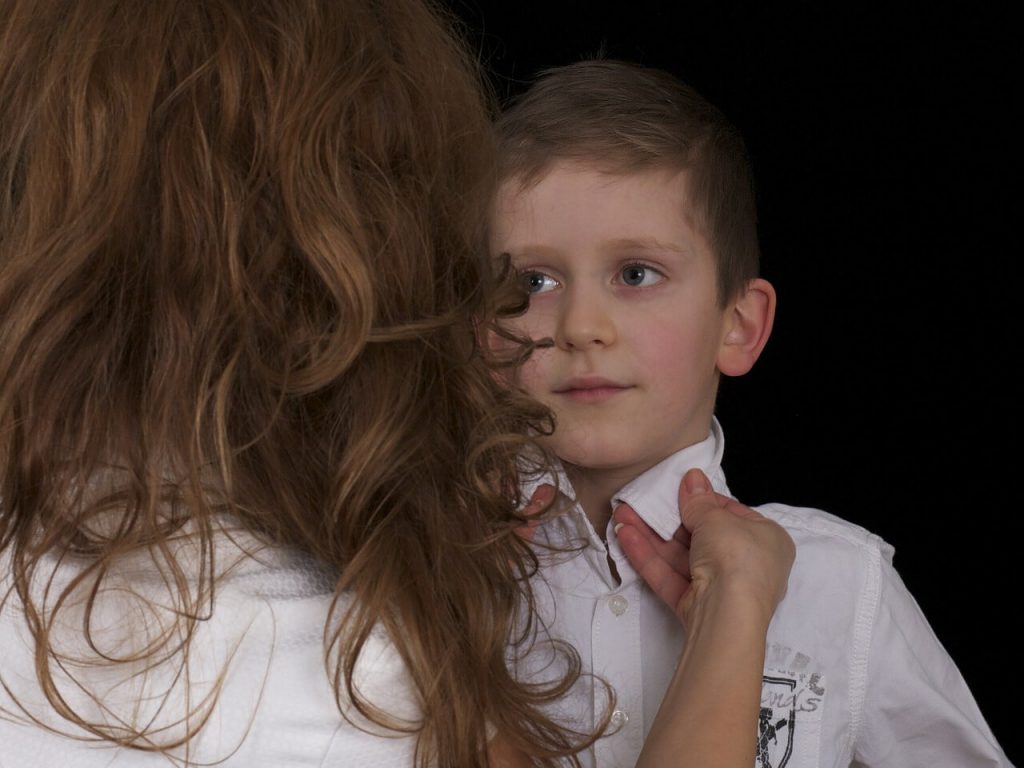 Many children have trouble being open and honest about their interests, especially if it's anything different from the norm. As a result, they feel pressured to fit in and act according to others' expectations. Giving in to society's expectations won't necessarily lead them to happiness. And if they're unable to express themselves, it can be hard for them to know what they like as they grow up, and they won't have an easy time being themselves. So as parents, we have to establish a way our kids can express their most genuine feelings and desires. And as we have that one-on-one session with them, allow them to feel we genuinely listen and care.  
Never shame them
If they've ever acted inappropriately or strangely, we need to make sure we tackle it in a considerate way. Mocking, shaming, or belittling can have severe consequences on how our children act in front of us and cause them to change how they act based on how we feel rather than how they feel. 
Talk things out instead of shutting them down
As parents point out a piece of important information, it is also prudent to hear out the opinion of the youngsters. Shutting them down at the beginning will only hinder them from expressing their feelings in future circumstances. This is because they will be reminded of that instance we didn't hear them out.
Often, we neglect to hear what the kids would want to say about a particular situation. Especially when their opinions are different, we immediately shut them down. However, even if our youngsters are wrong over what they have done, shutting them down doesn't help them understand the situation. If we explain to them what they did was wrong and listen to why they did it, it can help to come to a better and more reasonable solution that they can understand.
communicate with kids
Being a parent may be challenging. But parenting is easier when we can establish a good communication line with our youngsters from the very beginning. As we talk to them, we should also allow them to talk. Children then begin to feel heard and understood by their parents, which is an excellent way to boost their self-esteem. And more than building a beautiful relationship with our kids, we teach them about respect. As they grow and reach various childhood development stages, the feelings of love and respect will stay with them throughout their lives.