MOMI TIPS| Encourage creative play in children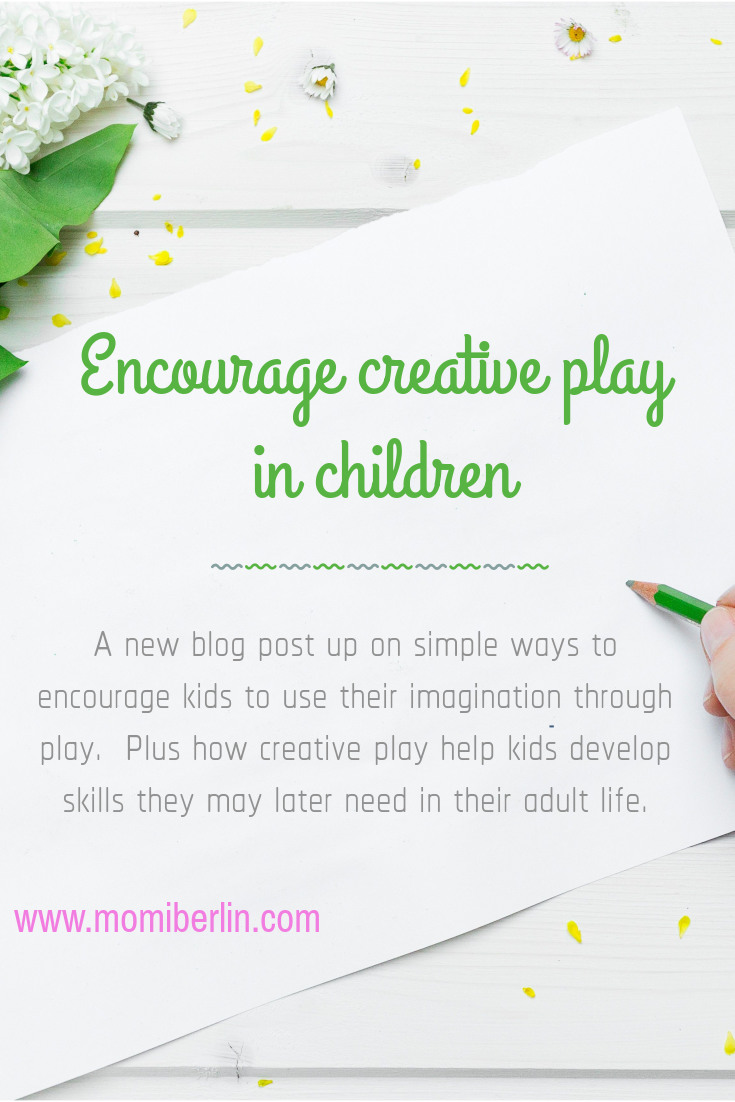 Before an appointment with our pediatrician, we dropped by the nearest convenience store to buy a bottle of water (I forgot to bring my water tumbler!). I was so thirsty after having breastfed two boys while on our way to the clinic. At the counter of the convenience store, I saw the familiar egg-shaped chocolate treats, Kinder Joy, that my toddler loves very much. We grabbed five of them.
The waiting time at the pediatrician's clinic was rather long. Despite that, we managed to find a decent seat by the corner. My almost three-year-old son sat beside me. Unlike most kids who were running around, he chose to sit beside me, and began to savor the chocolate, which consisted of two delicious creams (milky cream & cocoa cream) with two crispy wafer balls.
After a few minutes, I saw him playing with the toys he got from Kinder Joy. As I looked intently at him, I saw my young man having tons of fun. Indeed, play is a necessity to most kids. It is vital for their development. But play doesn't mean expensive toys. It can be a simple toy that one gets from a Kinder Joy pack, for instance, and the rest is pure creativity.
I would like to assume that most children, if not all, use their imagination in dealing with things. To keep boredom at bay, they sing, jump, or run. Without any toys available, they play pretend. The possibilities are just endless with a creative mind and a happy soul. Having observed my children, I've learned some ways to encourage creative play among youngsters. Let me share them with you.
Let children lead the play
My toddler often sits beside me when I set up my laptop and begin to play with the keyboard. When he smiles at me, it's hard to resist giving him a few hours of my time.
When we play, I let him lead and direct. He has his own story to tell and I just support his every move, going with the flow of his story. I always remind myself of an advice I once read.
[tweetshare tweet="Let your children lead the play. If you are the one directing it, it is not anymore your child's game but yours." username="IfZgcz8ZKo14VSCu3y8ejhrBGaCG*R!N:1:0″]
Help children pretend play
There are some kids who need a little nudging to play pretend. For instance, guide your children to shoot an imaginary ball. They may find it weird at first but they are bound to get the hang of it. Let us be there to help nurture our child's imagination and creativity.
Give children surprises
It seems that little tykes do not get tired from playing the same building blocks repeatedly. They will line up their toys in the same corner and look at us victoriously, waiting for a kiss or a clap. It wouldn't hurt as well if we shower our kids with surprises from time to time. That is what I love best about my husband.
The other night, my husband came home from work with a bag of little something for the boys. The children know how to show their appreciation. They spent hours joking and playing around with the toys from Kinder Joy.
I just love that in each pack of Kinder Joy, there is always something inside, aside from the yummy chocolate treat. Each pack has exciting surprises for kids that are fun and sparks creativity and imagination in children.
Join the fun and be a kid-at-heart
That same night, my three older boys – who consider themselves 'grown-ups' already – played with their little brothers. I enjoyed looking at them and hearing their laughter. They also encouraged our toddler to think out of the box. As the little one was enjoying his pretend play with the little toys he got from each Kinder Joy egg, the three kuyas excitedly devoured the chocolate.
That's why they would never fail to offer to split the egg-shaped packaging into two! They like to have the chocolate and they would give the toys from the other half to their little brother!
Anyway, I will not interrupt the bonding sessions between the siblings. From time to time, I would see them scoop a spoonful of chocolate and offer it to their little brother too.
I remember that one time; we even cut a cardboard box to create a stage theater. We then displayed our little one's cute Kinder Joy toy collection and pretended that we were filming a scene. It was such a fun show that we ended up doing it for days.
It amazes me that more than just a snack, a Kinder Joy pack also encourages bonding between parents and their kids. And kiddos can be thoughtful enough not to demand for the biggest or most expensive toys. What they need from us is really more of our attention and time.
Encourage creative play in children
Children are mostly playful. They are imaginative. Allow them to have fun, as play is how they learn. It may appear shallow to most grown-ups, but in reality, when children play, we are actually helping them to develop new skills and even realize their potential. Yes, play allows children to develop skills that may be useful in their future.
Encourage creative play in children. Allow them to spend the time to play. Let us make sure, too, to spend quality time with our kids. It is essential for parents like us to make the best use of our time with our youngsters. They need time with us to relax and play. And as we bond with our little ones, it wouldn't hurt as well if we indulge in a few scoops of the delicious chocolate treats from Kinder Joy, available at all leading retailers and supermarkets.
For more pictures and stories about the fun of Kinder Joy, check out the hashtags #worldofkj and #kinderjoyphilippines on social media!