benefits of playing golf
Husband developed an interest in golf. His business partner and Rotary buddy introduced him to this recreational sport. Though we always support his decisions, we had apprehensions when he started spending time at the golf course. He also spends on golf club and sports paraphernalia which we find impractical. But as he spends time playing either alone or with his buddies, we also see the health benefits golf brings to him.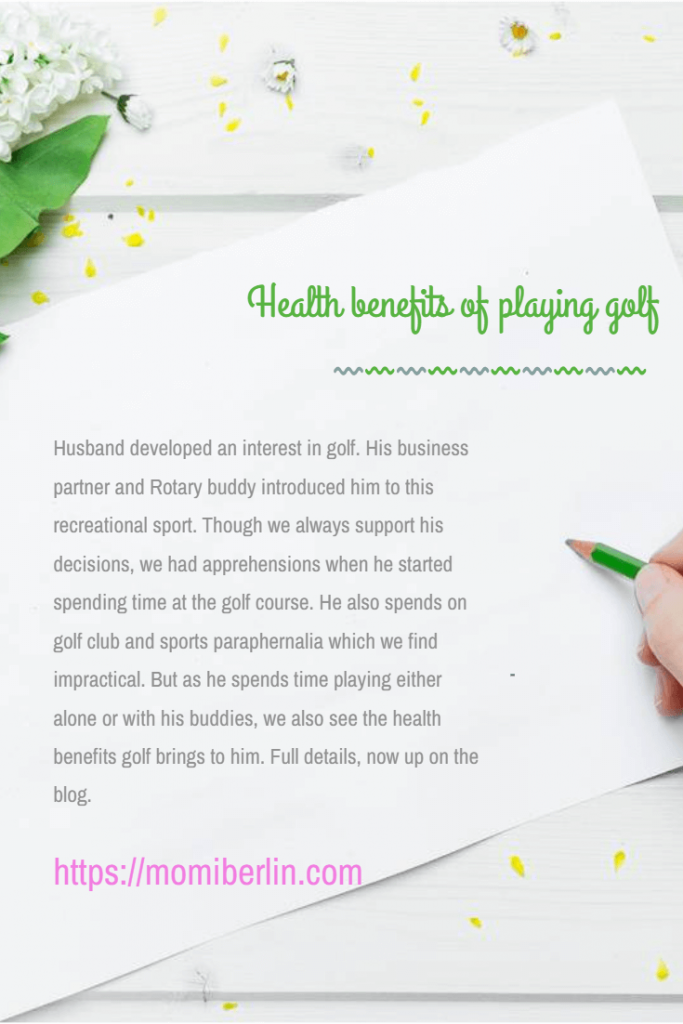 Boosts immune system
As playing golf means spending time outdoors and in an open space, husband gets to enjoy fresh air a lot. He also spends time in direct sunlight, giving him his daily dose of vitamin D. Vitamin D, for one, boosts our immune system.
Reduce anxiety
Husband's nature of work brings stress. Being outside in a picturesque location like some Golf Communities in Naples Florida helps calm him down and reduces his anxiety. All the more, all the greeneries around him will surely help him improve his concentration and eventually boost his self-esteem. 
improves social skills
Husband enjoys being around people. He is a people person, and many applaud him for being a good speaker and leader. Playing golf all the more improves our ways of dealing with people from all walks of life, like caddy or fellow players. To add, even his short stay in the field made him meet new friends. Playing with them fosters a healthy sense of competition. 
Healthy mind
Often, husband visits his favorite golf course after a long meeting or a stressful day at the construction site. He enjoys playing alone at his own pace. Teeing off, especially when he is in a lousy mood, allows him to channel his tension into something productive. Likewise, the game helps him improve his concentration and boost his brain. 
Teaches accuracy
We love how husband relays that golf is all about focus, concentration, and accuracy. With every swing of the golf club, he needs to visualize how far his shot will go. That is what golf teaches him – creative thinking and accuracy.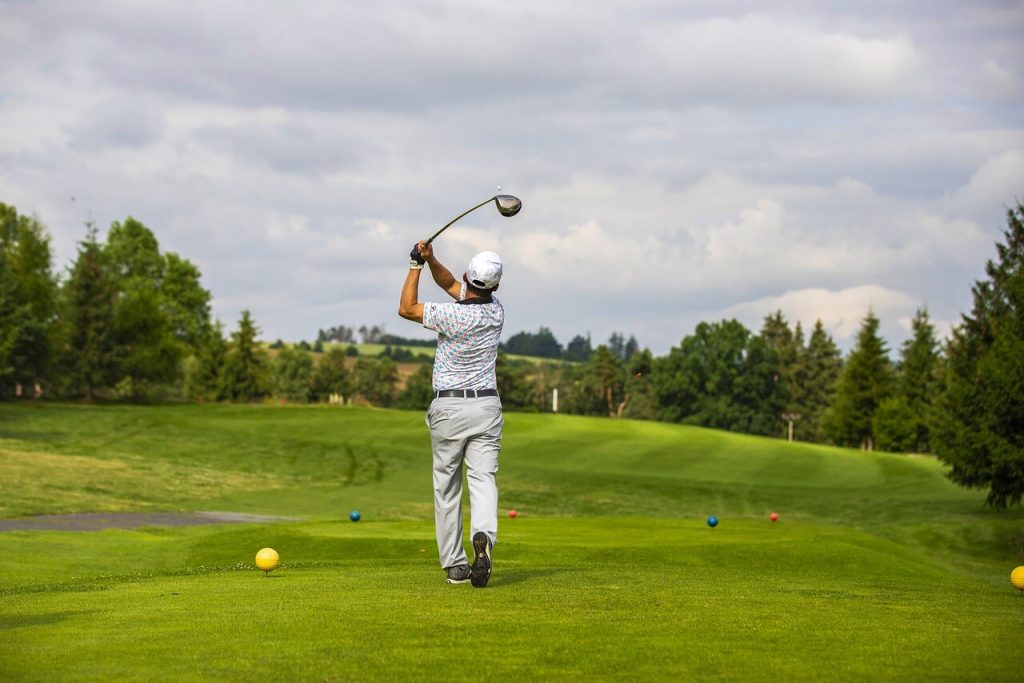 Gives moderate workout
With all the swinging and putting, golf makes one move one or two of his body parts. And with a typical round requiring the player to move constantly, golf may be considered a decent exercise that helps burn calories, increases heart rate and blood flow, and eventually results in a healthy heart. To add, with all the body movement, fresh air, and natural light, these combinations give one a good night's sleep.
Best of all, whenever husband goes home after his golf practice, he seems happier than ever. So whatever makes his heart content, we will support it. More than reducing stress, strengthening his relationship with his buddies, and keeping him youthful at heart and mind, golf makes him happy. And we will never put a hindrance to whatever brings happiness to husband.