Sports bring fun and invaluable life lessons
As parents, we love how sports bring fun and teach invaluable life lessons we can apply to about anything we pursue in life. The discipline we've learned is beyond perfection, but the pursuit of giving our best – either on or off the field. And as we hone our skills, not only do we increase our efficiency but more so gain confidence because we see ourselves getting better.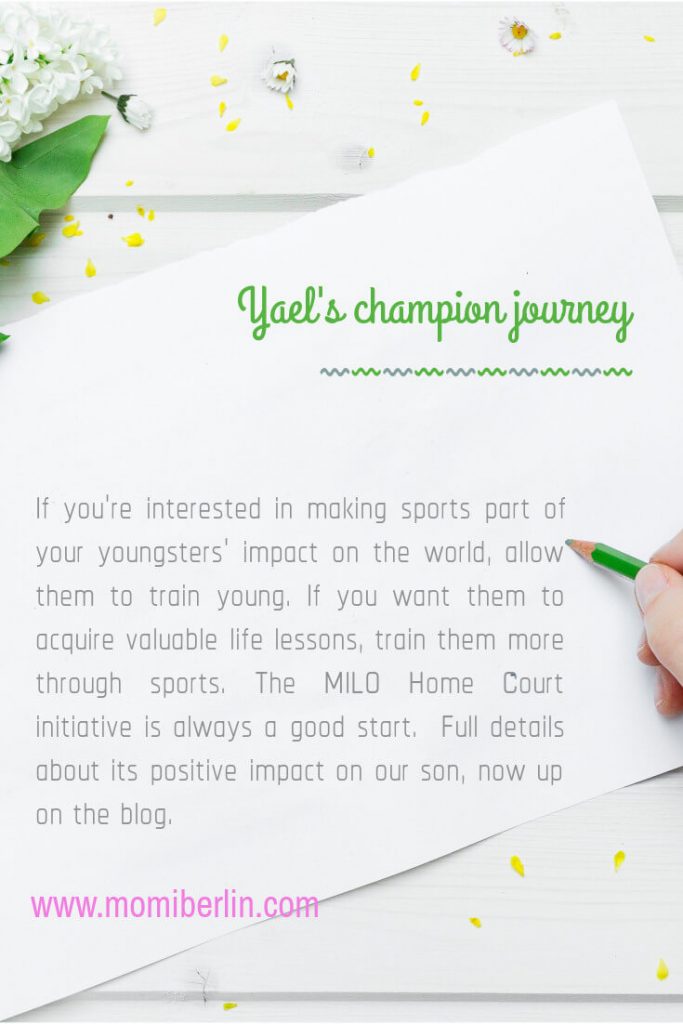 We are grateful that MILO launched its MILO Home Court campaign to re-introduce its sports programs online so that kids can still jump-start and continue their sporting ambitions even in the comfort of their own home. This only shows how MILO remains committed to fuelling kids' champion journeys even in these uncertain times.
Yael's champion journey
Under the MILO Home Court initiative, our son Yael received training on basketball through the MILO Sports Clinics Online (MSCO) for four weeks. Together with one of MILO's partner sports organizations, BEST Center Sports, Inc., pre-recorded instructional videos are shown via YouTube to teach the fundamentals of the chosen sport under the professional coaches' tutelage, for FREE. In our son's case, he learned the basics of basketball, such as proper ball-handling, dribbling, and shooting.
Our little man also tried chess; a sport he often sees his brothers play at home. For chess, we enrolled him at MILO Sports Interactive Online Clinics (MSIOC), which is more hands-on as participants can interact with the coaches in real-time. Parents and children can join for a minimum participation fee of Php 1,000, inclusive of 4 to 12 classes depending on the sport and organizer. In this kind of training, he received the full attention of and focused instruction from a coach. He got his training from chess teacher and three-time Olympiad player Mila Emperado, who's also part of Metropolitan Chess Center.
Observing our lad train under the MILO Home Court, he developed certain traits we know will be useful as he lives life. But more than that, we appreciate how the training he got equipped him to stay active, healthy, and train like a champ.
Train for discipline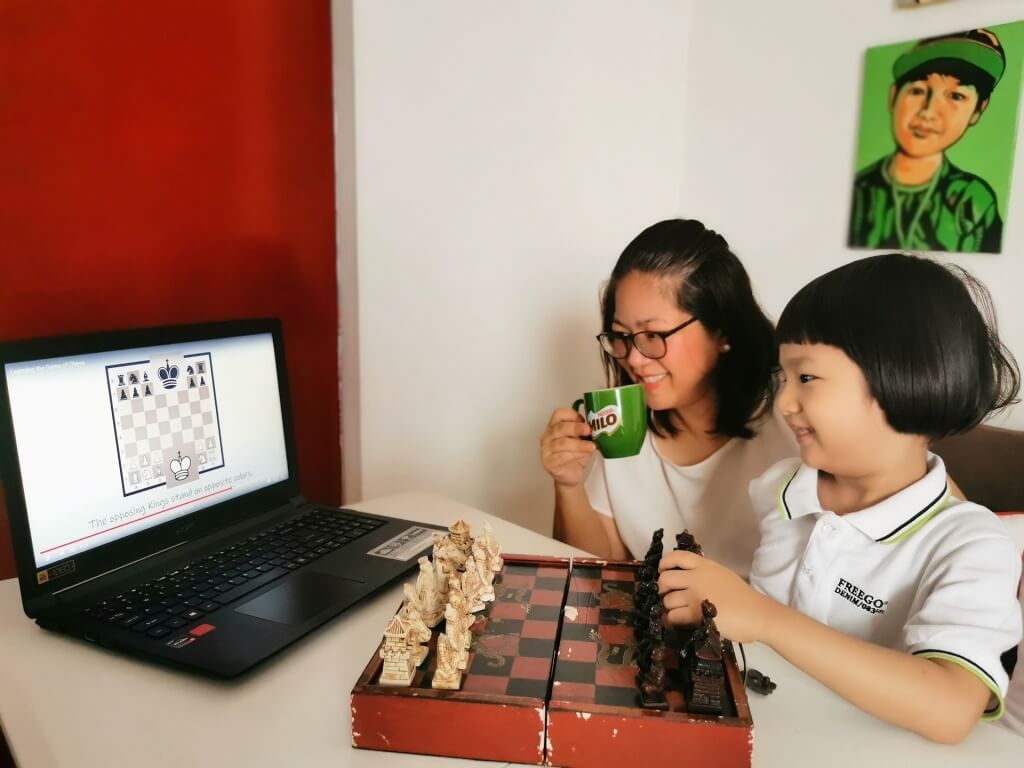 To be a good chess player, one needs to devote time to practice. And we love the commitment our young man demonstrated in learning chess from the Zoom session. Training can sometimes be boring and tiresome, but Yael proved that he could take it. He put effort, too focused to learn what the trainer explains.
At a young age, our son learned how to set goals and focus on accomplishing something. He might not be fully aware he is developing the value of discipline, but we see it as he progresses every day. And that discipline he acquired is something he can apply not just in any sport but in other areas in his life.
Train for teamwork
One day, Yael was playing basketball with his little brother. He is echoing to his younger sibling the lessons he learned from his basketball coach. As we observe the two play, Yael passed the ball to his brother and cheered him to "shoot the ball!" Surprisingly, his three-year-old playmate successfully scored, and Yael hugged his sibling tightly.
Looking at them, we know that his training from MSCO played a big part in the gesture Yael displayed. He learned through MSCO to share credit for success. That, being a good teammate, he needs to pass the ball and not keep it only to himself.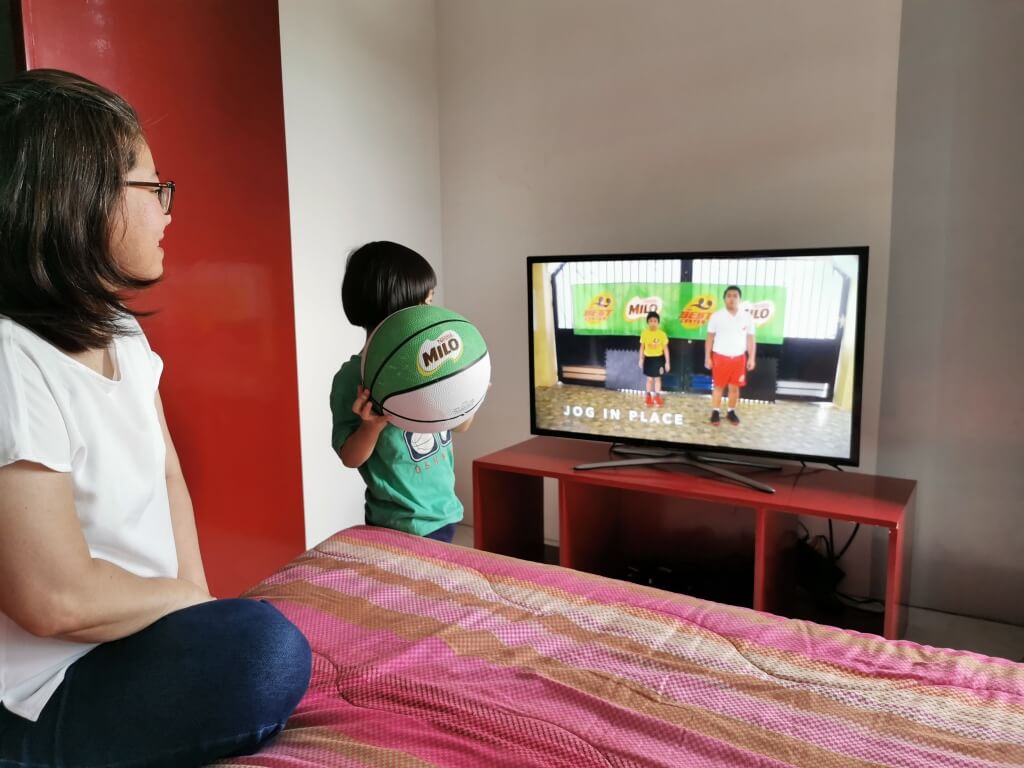 Train for confidence
Many fear failure, thus afraid to take the risk. But our five-year-old taught this mother how bravery and taking a risk could be so inspiring. At a young age, Yael knows how to evaluate the chances of success and failure. If he sees an open opportunity, he is not shy about making his move. And even if he fails, his bravery to try is what makes him a champion. After all, we will never know if he would have made or missed a shot if he didn't give it a try in the first place.
We salute him, too, for how mature he can be in accepting the consequences of failure. He still tries to shoot the ball, for instance, because though there may be a failure, he is always optimistic about success.
The good start in MILO Home Court
Our four weeks at the MILO Home Court training has been productive. The online training allowed our youngster to channel his energies positively while staying at home. And more than safely honing his sports skills at the comfort of our home, the sports clinic nurtured discipline, teamwork, and confidence – the very values he will need in living a grateful life.
If you're interested in making sports part of your youngsters' impact on the world, allow them to train young. If you want them to acquire valuable life lessons, train them more through sports. The MILO Home Court initiative is always a good start.
Congratulations as well to Mommy Natz Legaspi for winning Mommy Bloggers Philippines' MILO Home Court Challenge social media contest! You just won 1 case of MILO products (good for 1 year), 3 MILO basketballs, and 1 MILO jacket. Please DM me on Facebook or Instagram, or the Mommy Bloggers Philippines Facebook and Instagram pages to claim your PRIZES.
Thank you to all the moms who joined the challenge. Let's continue helping our children stay active, healthy, and productive for them to reach their champion ambitions.
#MILOHomeCourt #MILOSportsClinicsOnline #MILOSportsInteractiveOnlineClasses