Alaska Fortified nourishes Filipino families
Cliché as it may seem, but the saying "mother knows best" has proven its validity a hundred and more times. Many moms' parental instincts are usually right for their children, even if experts and others disagree. This is because, despite their shortcomings, moms always have their kids' best interests in mind. In this time and age of technology, for instance, moms may not be the most in touch with current trends. However, they have proven a lot of times that they surely know best when it comes to their youngsters.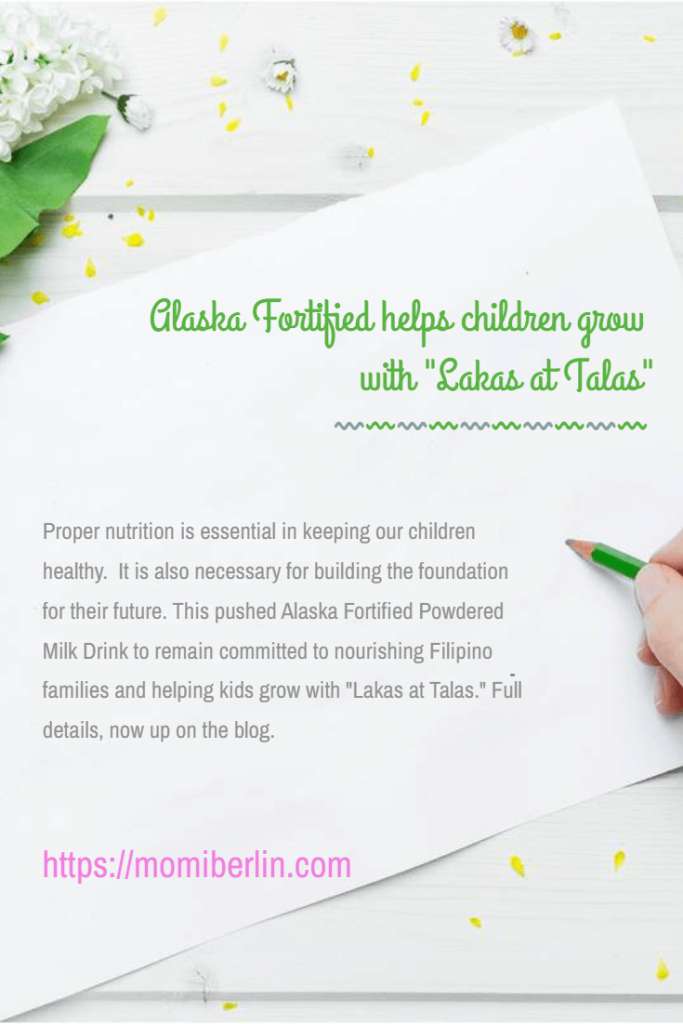 Nutrition as top priority
When the pandemic happens, most moms wear different hats – cook, educator, and even amateur nutritionist. We may see our moms busy in the kitchen, but they not only whip and cook anything. With what is happening around us, all the more that they prioritize the family's nutrition. They prepare and serve healthy food for their family to stay strong in the best that they can. 
However, many moms struggle with how to provide proper nutrition for their families. It is for this reason that Alaska Fortified Powdered Milk Drink launched its "Super Sulit Pack." The launch aims to help make nutrition more affordable amidst the pandemic.
the challenge to provide nourishment
At the virtual launch, celebrity mom Rica Peralejo shared her concerns and experiences in providing nourishment to her children. She expressed that the pandemic has made it harder to plan meals for the family. For one, our movements are limited. We also cannot go out freely to buy food and think of nutritious food pairings that our kids will like.
Rica admitted that it takes a lot of creativity to make nutritious food appetizing to kids. As children are very adventurous and experimental, they want to taste and experience different things, which some moms find challenging.
The celebrity mom also shared that they have their favorite places that offer a variety of nutritious foods pre-pandemic. However, today, she tends to do it by herself at home. She also needs to consider the set-up of their dining area to provide a different kind of experience from day-to-day.
make nutrition affordable
Rica also tackled her experience of encouraging her children to drink milk. For the celebrity mom, milk is a godsend because of its affordability, nutritional value, and kid-approved taste. In addition, she finds milk as one of the most uncomplicated food to give to kids. Milk fits perfectly when moms may find it overwhelming to think of nutrients they may add to their children's diet. To add, milk drinks provide additional nutrients our kids need.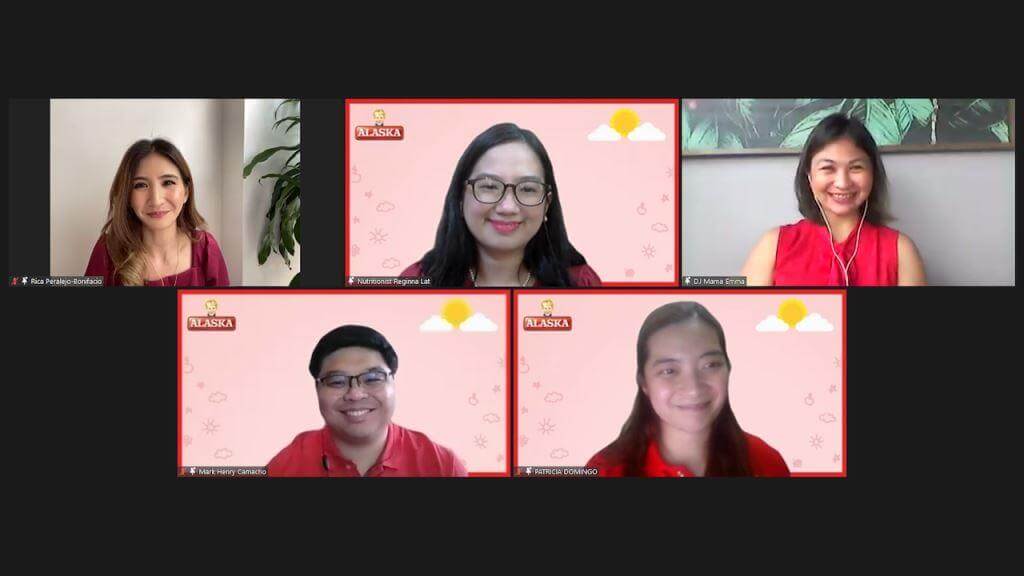 We love that aside from a mom's point of view, the forum had Nutritionist and dietitian Reginna Emiliene Lat, RND to provide nutrition advice. Because the reality is, providing nutrition during the pandemic has become more of a challenge, especially to low-income families.
The young nutritionist stressed that many families experienced job loss during the pandemic. Despite that, most moms still do not compromise health. More so, they remain devoted to ensuring that their children get the nutrition they need despite not having sufficient income.
Reginna shared that a few tweaks to our kids' diet may already ensure balance and variety in their meals. We may try adding fruits and vegetables to our kids' food. We may also opt for nutritional supplements and nutrient-dense drinks. These two are great ways to ensure our children get the nutrients they need while staying on budget.
nourish youngsters with "Lakas at Talas"
Proper nutrition is essential in keeping our children healthy. It is also necessary for building the foundation for their future. This pushed Alaska Fortified Powdered Milk Drink to remain committed to nourishing Filipino families and helping kids grow with "Lakas at Talas."
The milk drink contains calcium, protein, vitamin C, and vitamin D for "Lakas" or strength and body development. It also has choline, iodine, and iron for "Talas" or sharpness, which helps with brain development. Also, Alaska Fortified Powdered Milk Drink is a delicious drink that kids can enjoy every morning, paired with a healthy and balanced breakfast.
the commitment to affordable nutrition
At the end of the forum, moms and media attendees shared a toast of Alaska Fortified Milk. The act symbolizes everyone's commitment to affordable nutrition.
Mark Henry Camacho, Brand Manager of Alaska Fortified Powdered Milk Drink, spoke on behalf of the company. He relayed the company understood how Filipino moms are challenged to provide nutrition for their families given a limited budget. Moms have a lot of things to consider and prioritize. But at the end of the day, they are left to make a decision. And Alaska Fortified Powdered Milk is there to bring affordable nutrition to Filipinos. "We are here to answer every Filipino mom's need with our most affordable milk pack yet. The 300g 'Super Sulit Pack' retails at PHP 70 to help give children the added nutrients they need and foster the 'alaga' they deserve," he said. 
Alaska Fortified Powdered Milk Drink 300g 'Super Sulit Pack' is available until December 2021 in Shopee, Lazada, leading supermarkets, grocery stores nationwide. 
Momi Berlin Directory
Alaska Milk Website | Facebook