Join "A Blue Christmas" Blueberry Recipe Contest by USA Blueberries and be 1 of 10 winners of P5,000 worth of GCs!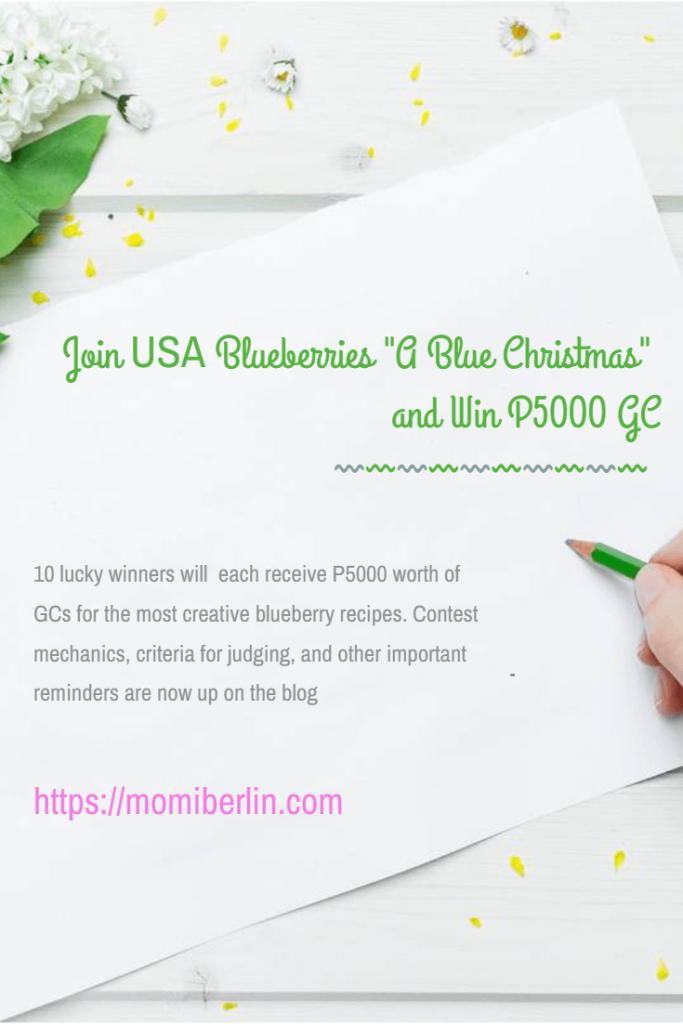 Giving presents – whether there's an occasion or none at all – makes us feel genuinely happy. Receiving gifts makes our day brighter, too, especially if these come from people dear to us.
We usually find gift-giving more fulfilling than receiving them because we are social beings and community-minded. We love to be in the company of others. So, we share food, give presents, and help as much as we can. These are our ways to show we care, and caring is one of the reasons we continue to thrive and grow.
Christmas is the essence of selfless love and gift-giving! With the holidays fast approaching, we are sure we are busy finalizing our presents for loved ones. We know of some who have already finished shopping and wrapping their gifts. Kudos to you!
This season, why not show your love and appreciation with a gift that warms both the heart and fills the tummy? For a more personal touch, why not make it yourself? You may want to try this new recipe we developed, and it is effortless and yummy. Of course, we only use USA Blueberries.
Picking up a pack of USA Blueberries can be a fun adventure. Not only do they taste great, but they are also delightfully versatile. You don't need to be a master chef to create mouth-watering dishes with blueberries. And we must say, there is no wrong way to cook with USA Blueberries!
Allow us to share with you one of the baked goodies we plan to give loved ones this Christmas — Easy Blueberry Crumble. This is an instant favorite at home because of the perfectly baked blueberries topped with a buttery oat crumble.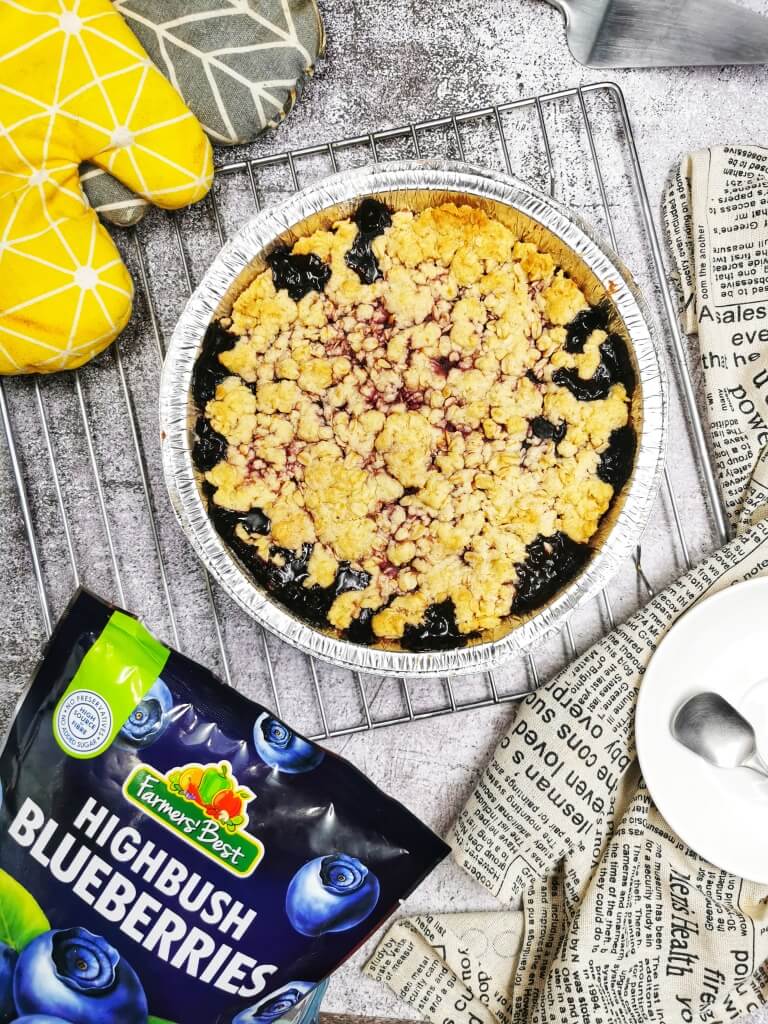 We don't need any fancy equipment other than our trusty oven. Ingredients, too, are easy to find. We used frozen USA Blueberries, but you can substitute fresh or canned blueberries if that's what you prefer or what you have available.
Easy Blueberry Crumble


This dish is a hit! The boys love how the crumble is coated with buttery goodness. The topping, too, has the perfect crunch with just the right amount of sweetness and a hint of saltiness. The blueberry filling wowed everyone. We thought the taste would be too tart or "nakakaumay", but it's heavenly! So, we instantly decided that this is a dish worthy of being shared with family and friends.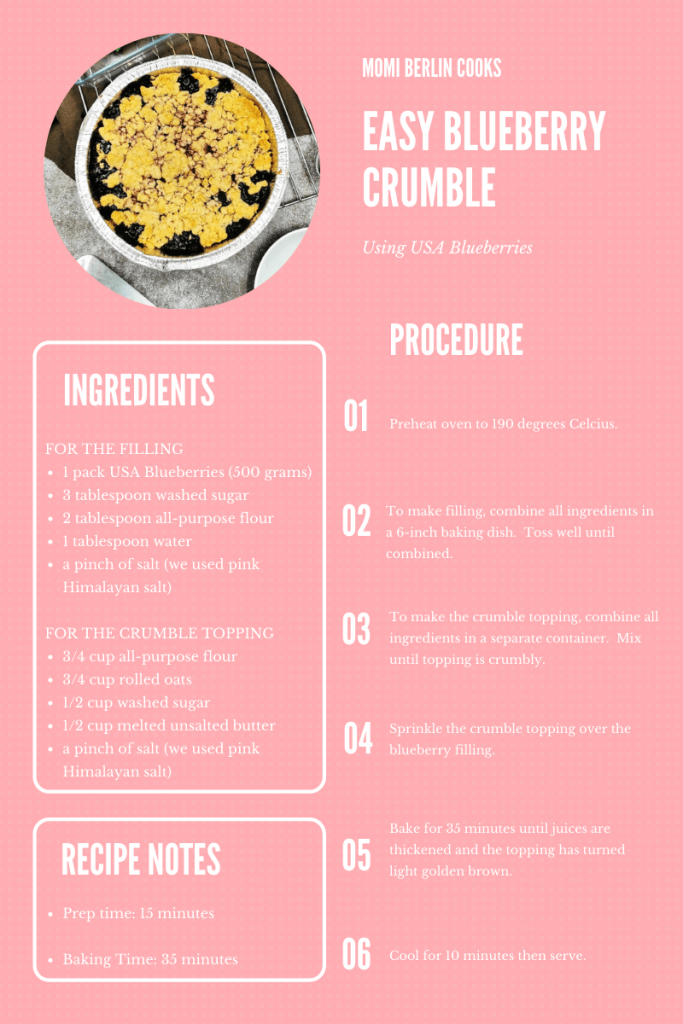 Aside from its wonderful taste, this Easy Blueberry Crumble is loaded with nutrients, too. The main ingredient, USA blueberries, is incredibly nutritious. Low in calories, blueberries are an excellent source of vitamin K and manganese.
By the way, this Easy Blueberry Crumble can last for three to four days inside the refrigerator. But we doubt if it would even stay on your table for an hour. It is that delicious!
We invite you to join "A Blue Christmas," a blueberry recipe contest by USA Blueberries.
Mechanics:
The contest is open to all Filipino citizens in the Philippines; participants must be at least 21 years old.
Post the photo/s of your USA Blueberry holiday dish on Facebook and Instagram. You may use frozen and/or canned USA Blueberries.
Remember: Post must include the full recipe. Mention and show the brand of USA Blueberries used.
Once posted, use the hashtags #ABlueChristmas #USABlueberryRecipeContest #USABlueberries #USBlueberriesPHL #MommyBloggersPH and tag @usblueberriesphl @mommybloggersph and @momiberlin
Note: Participants may send multiple entries but can only win once.
The deadline for submission of entries is on December 15, 2021. There will be ten winners.
Criteria:
Entries will be judged based on a set of criteria:
USA Blueberry as the main ingredient – 50 points
Originality – 25 points
Visual Impact – 25 points
Winners will be informed through private messages and announced on USHBC – Philippines' social media.
Each winner will receive gift certificates worth P5,000.
Note that the decision of the judges is final. All entries will be considered property of USHBC – Philippines.
You can also click here for the full contest mechanics
We will wait for your entries. Be creative and, most importantly, enjoy as you make your yummy blueberry dishes!
This post is sponsored by USHBC in the Philippines, but all opinions stated are my own.
Momi Berlin Directory
USHBC-Philippines Facebook | Instagram.