Do not let another COVID-19 catch us off guard
Most of us would surely want to save money and enjoy financial freedom. Ms. Izza of SavingsPinay.ph defined financial freedom as having enough resources to sustain our living expenses and at the same time allow us to fund our life goals. It also means we have enough savings to not worry about the future.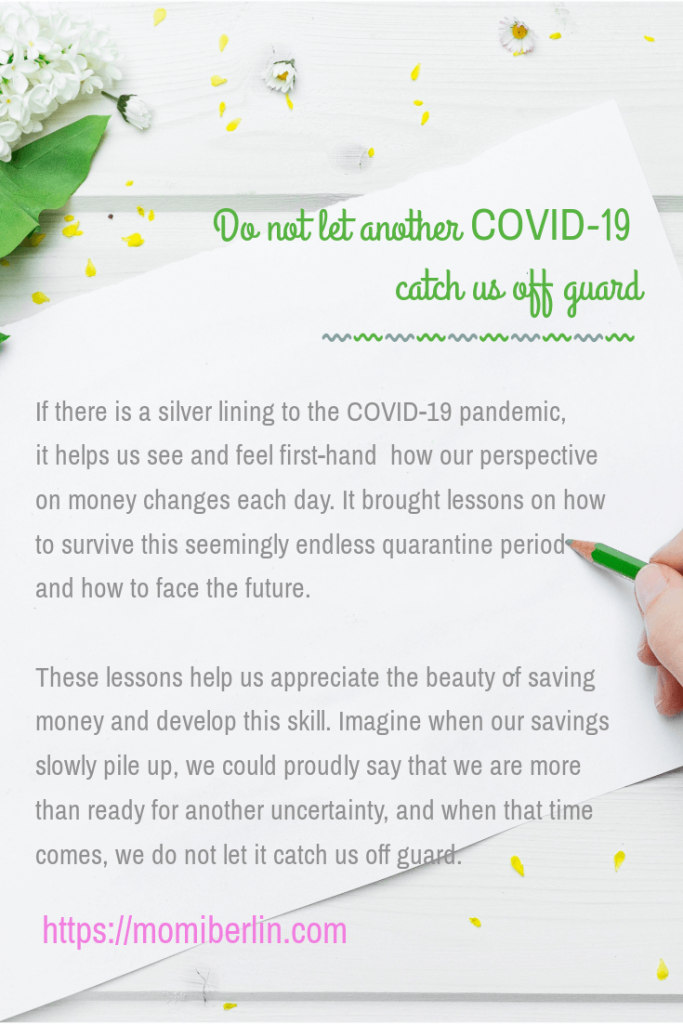 Despite the many talks about financial freedom, many still weren't able to save. In fact, according to Bangko Sentral ng Pilipinas on its 2019 Financial Inclusion Survey, only 53% of the adult population have savings.
Given the day-to-day costs that continuously soar, no doubt that many families aren't able to save money. The cost of education, for instance, has risen precipitously. Even the cost of child care, housing, and food doubled. Sadly, however, the salaries of most working individuals have largely stagnated if not increased a little; thus do not go as far to cover even the necessities.
It thrills us then to know that there is a World Savings Day where financial institutions – public or private – and financial advocates gather and promote saving mobilization. And the idea is obvious – to help every Juan to save. 
Help every Juan save
When we say saving, it is the process of parking or keeping money in a safe place that we can easily access in times of need. Having savings will spare us from unexpected expenses or financial surprises, just like what happened to most of us this pandemic. Saving is a lot beneficial, too, for non-emergencies. For example, we may use the money we kept for years to afford a significant future expense like our kids' education, a grand vacation, and even a new home.
Talking with mom friends, we learned that though they want to save for the future, they do not know how to start. And many even think it is already too late to save. But when we check on them, they often have the latest mobile phone model. Or they are the ones who are first to check out during the online sale.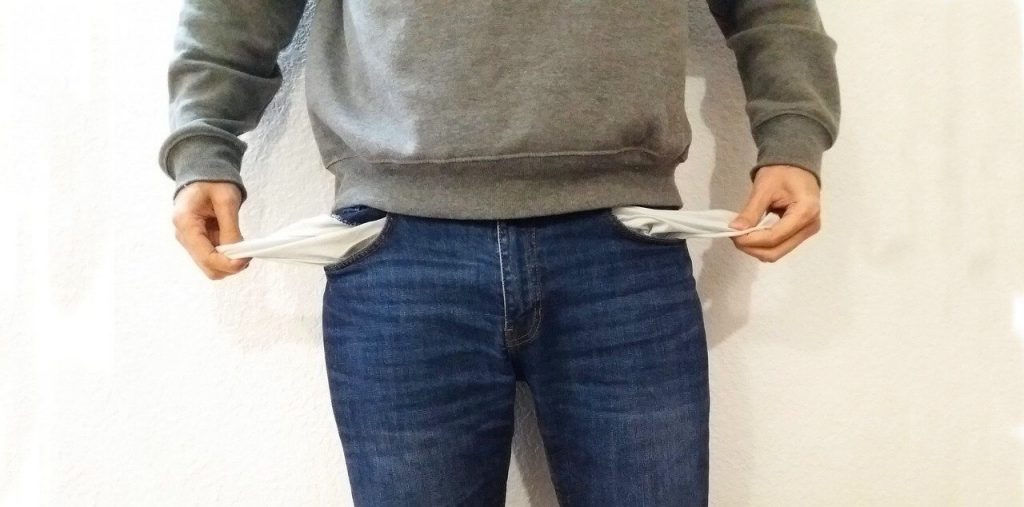 How to save money
We love how Ms. Izzy reminds us to spend less money than we bring in. Most often, we do not create a budget to plan our expenses. There are many instances, too, that even if we have a budget for something, we use that money instead for an unexpected sale we saw online. We even defend our purchases and reason out they will not hurt our budget. The truth is, those impulse purchases are often for the wrong intention. We only buy them because of the opportunity to save money. However, shopping for a sale is spending money we wouldn't have spent anyway. And when we look around us, we will see those cute urgent purchases we got on sale, and the sad part is, we don't have use for them.
If only we could live within our means, save and invest a portion, we are doing our future self a big favor.
Where to put our savings
We learned of an easy way to put our savings and a perfect answer to the World Savings Day call to save – the Cebuana Lhuillier Micro Savings.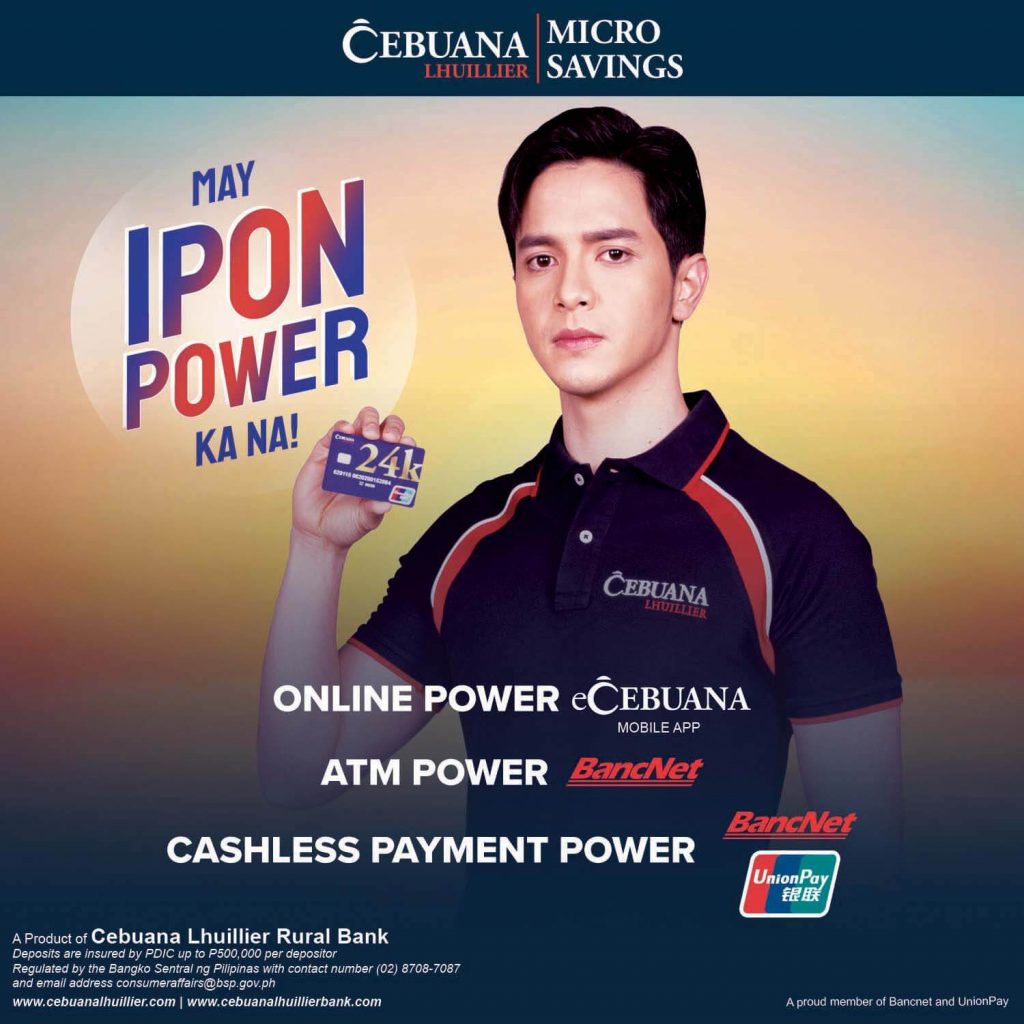 Why do we mention it is the perfect answer?
For one, opening a Cebuana Lhuillier Micro Savings account is as low as Php 50.00. It works like regular savings account wherein we deposit and withdraw anywhere at our most convenient time to Cebuana Lhuillier's 2,500 branches nationwide. What makes it even convenient is that our micro-savings account is accredited to almost 21,000+ Bancnet ATMs nationwide. We can then withdraw easily should we need to fund something. We could even use our Micro Savings account to pay at 350,000 Unionpay, and Bancnet accredited retail stores nationwide. This makes it easy and safe for us to leave home without any cash and use our Micro Savings for our purchases. To add, it only has zero to minimal fee whenever we use our Micro Savings for transactions.
But what we love best about Cebuana Lhuillier's Micro Savings is its competitive interest rate of 0.20%. We can also save more considering that its transaction fee is zero to minimal only. And yes, we can even start earning interest once our savings reach the minimum maintaining balance of Php 500.00. This is perhaps the most significant advantage of having a Micro Savings account – we let our money grow. 
save now
Indeed, the sudden arrival of COVID-19 brought a lot of changes in our lives. And if there's a silver lining to this pandemic, it helps us see and feel first-hand how our perspective on money changes each day. Moreover, it brought lessons on how to survive this seemingly endless quarantine period and how to face the future. 
May these lessons help us appreciate the beauty of saving money and develop this skill not just for today but for our future selves.
Imagine when our savings slowly pile up, we could proudly say that we are more than ready for another uncertainty, and when that time comes, we do not let it catch us off guard. 
Momi Berlin Directory
Cebuana Lhuillier Micro Savings | Facebook Instagram