BDO's sustainability efforts include support to MSMEs
Among the many businesses, the micro, small, and medium enterprises (MSMEs) are the most vulnerable to adverse shocks caused by the COVID-19 pandemic. MSMEs employ more than 5.3M Filipinos. They also account for more than 90% of enterprises and are often referred to as the backbone of the economy.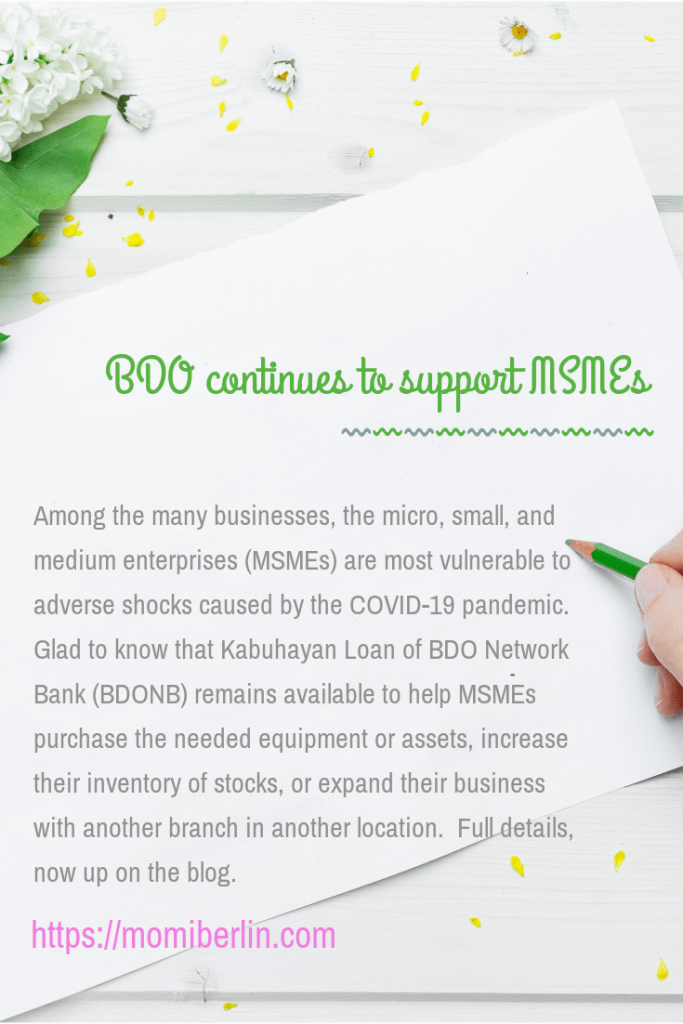 Benjamin Diokno, Bangko Sentral ng Pilipinas (BSP) Governor, acknowledges the role of MSMEs in the economy; thus called for urgent action to help the latter sustain their businesses. This way, they will also continue providing the essential services and daily needs we use. 
Opportunities for MSMEs
Small business owners can sustain their business operations through the Kabuhayan Loan of BDO Network Bank (BDONB). MSMEs operating for three years are qualified to apply for a loan amount from PHP 30,000 to PHP1 million. They can then use this to purchase the needed equipment or assets, increase their inventory of stocks, or expand the business with another branch in another location. 
Among the many who benefited from the Kabuhayan Loan is Ernesto Abad, a micro-enterprise owner from Los Baños, Laguna. He got to increase his inventory of stocks through the help of BDONB.
"When the pandemic happened, closing the store crossed my mind. I was a bit hesitant, though, as it is only my source of income. So I reached out to BDONB, and I did not expect that even during the pandemic, they would offer to fund the additional poultry feeds I need," he shared.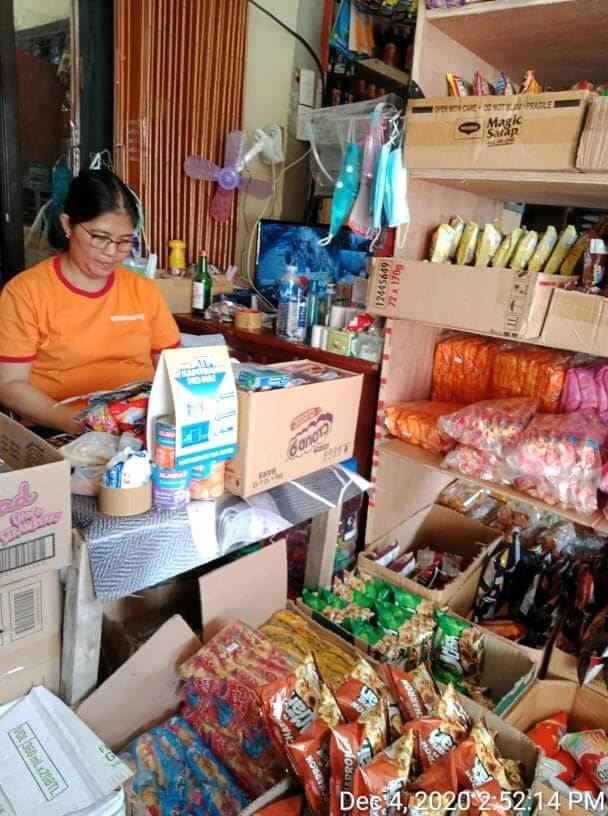 More than increasing the inventory of stocks, ensuring accessibility of goods is another concern for small business owners. For Lulu Saquing of the Cagayan Valley Region, finding ways to reach her customers is essential in this time of the pandemic. Because of the Kabuhayan Loan, she bought a van that enabled her to deliver goods to wholesalers. It also served as a rolling store in her community to reach people with limited mobility.
Adjusting to the new norm
In response to the needs of their MSME clients, BDONB, the community bank of BDO Unibank, quickly implemented COVID-19 related safety protocols and periodic antigen tests in the corporate offices and branches to ensure the safety of employees. Clients were assured of continuous financial assistance amid the pandemic.
Account officers met borrowers at checkpoints, towns, or stores to pick up loan document requirements in areas where strict quarantine measures were imposed. Though branches remained open, BDONB team found ways to adapt to the situation and serve clients who could not go to banks due to travel restrictions.
BDONB remains committed to providing financial assistance to micro-entrepreneurs and helping MSMEs overcome the effects of the pandemic. For those interested in applying for Kabuhayan Loan, the list of requirements is listed on their website and Facebook page.
Momi Berlin Directory
BDO Network Bank Website | Facebook