Made More Delicious with Frozen U.S. Hash Browns
We are a homemaker, and sometimes, life can get pretty exhausting. There are times we feel we don't have much left in our tank. We are not complaining, though, as taking care of our family gives us great pleasure. It is something we are committed to doing, and if we feel a little burnt out, we think of tricks to make our daily life fun and manageable.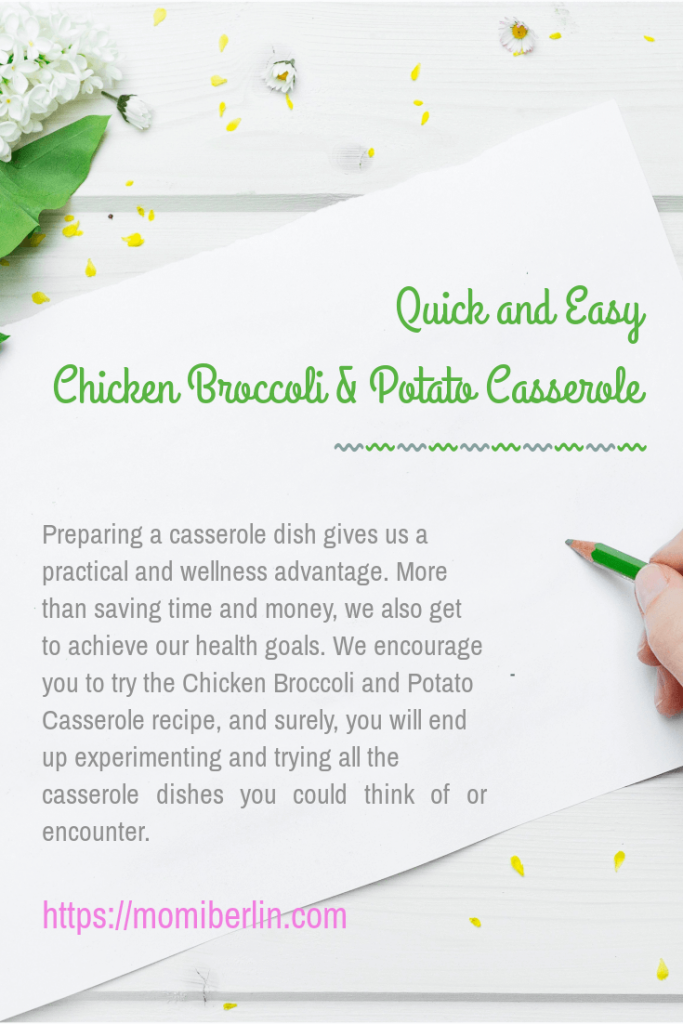 Yes, there is no simple trick to make all our chores go away. We can, however, think of hacks to make life easier for us and, in a way, help reduce our stress level.
How?
Have you discovered the beauty of the casserole yet? Prepare to be amazed then.
Meal prepping with a casserole dish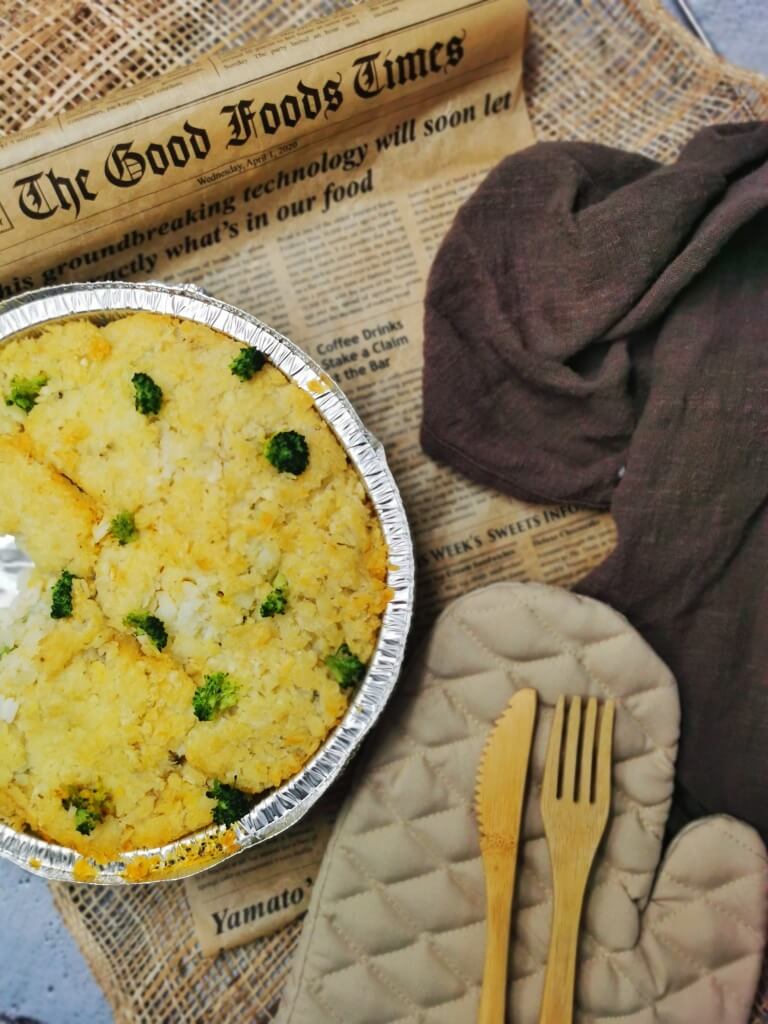 A casserole is one easy dish where we can put together meats and vegetables, bake them, keep refrigerated, and serve any time of the day. This easy, budget-friendly dish is filling and genuinely delicious. It is what we consider our saving grace, especially on busy weekdays.
Allow us to show you how dependable and comforting a casserole can be.
To avoid wasting food, we often turn our leftovers into a casserole. We place shredded hash browns in a baking pan and layer it with leftover food. Then we top it with more hash browns until it covers everything. Bake it for an hour or until the top is golden brown. Our boys love this dish so much as we can turn any leftover into a new dish.
We sometimes prepare casserole in one big batch, store it in our refrigerator, and serve it whenever the boys crave oven-baked treats. That's the best part about a casserole – it is so versatile, and we can be creative with our leftovers or a new dish.
Now, let us share with you one of our favorite comfort food casserole recipes.
Chicken Broccoli and Potato Casserole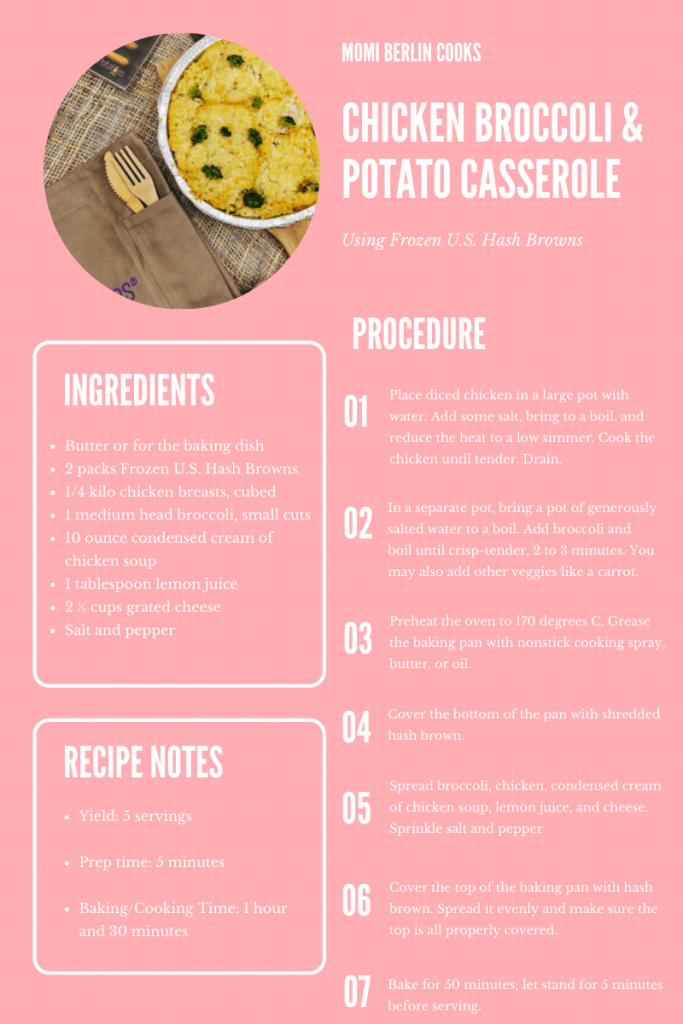 What do we love about Chicken Broccoli and Potato Casserole?
With a home to manage, five boys to look after, and a home school duty to fulfill, we often race against time to get things done. Our casserole saves the day during these hectic times. Either using new ingredients or leftovers, our casserole meal often comes in handy. More than delicious and comforting, it is also jam-packed with nutritional benefits because, again, it is already a complete meal.
Did you know that keeping a casserole dish in the refrigerator for a day or two all the more brings out the flavor of the individual ingredients? All we need to do is reheat or bake it for at least 10 to 15 minutes. To prevent it from getting mushy, we do not overcook them. Sometimes, we even use rice, pasta, or beans. Again, we cook them al dente.
When we freeze our casserole, by the way, we always cover it with foil or a cling wrap. Or we use a disposable baking dish because it always comes with a lid. We also go for low-fat grated cheese to cut back on calories and increase the texture and goodness of the dish.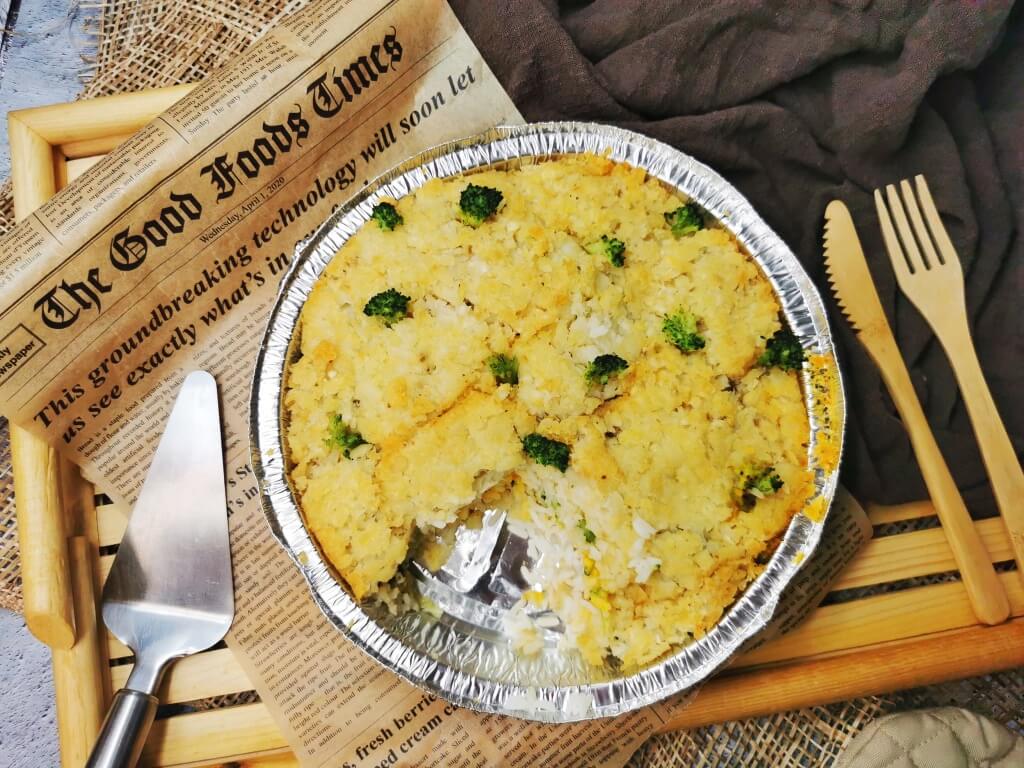 When we do not have the time to create a crust, we use hash browns to lay on the bottom and top of our casserole. We love hash brown patties because they are so easy to use, without the need to thaw them. Each patty can also easily take the shape of the pan.
We love potatoes because they are relatively cheap, you can buy them just about anywhere, and they are packed with healthful goodness.
The potato is a nutrient-dense vegetable with quality complex carbohydrates. It has dietary fiber that makes us feel full longer, is an excellent source of Vitamin C to enhance the immune system, and also contains potassium that aids in muscle, cardiovascular and nervous system function. What's more, the spud is fat, cholesterol, and sodium-free.
We usually use hash browns in place of rice. We cook the rice separately for the boys to enjoy the casserole even more. When time is on our side, we even slice some potatoes and roast them in the oven with a little drizzle of olive oil and a generous sprinkle of rosemary. This goes very well with our casserole.
The many advantages of a casserole dish
Preparing our meal or dish ahead of schedule is an excellent way to spend less time in the kitchen. We can use these extra hours to squeeze in story time with the kids or finish the laundry, for instance.
With a casserole dish, time is definitely on our side. We can heat it, and we instantly have a perfect meal on our table. Another nice thing about using hash browns in your casserole is that it helps seal in the flavor of the food while retaining a crispy crust.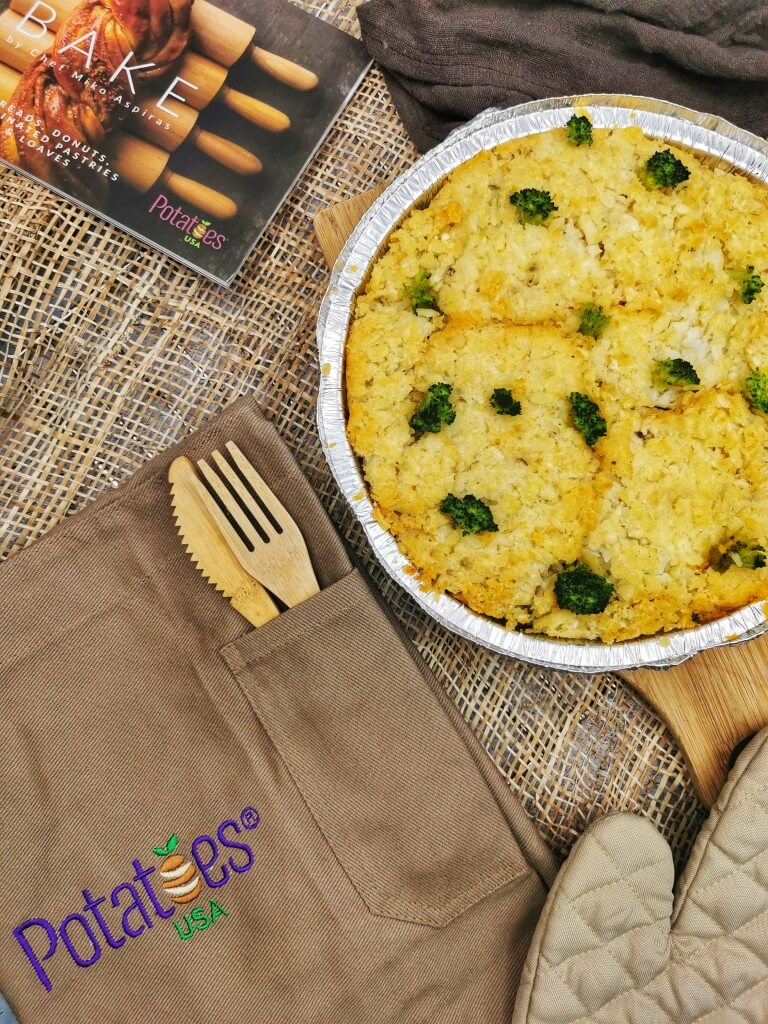 Having pre-prepared meals on hand promotes eating nutrient-rich and healthy meals. With a casserole dish, for instance, prepped ahead in a more relaxed time and environment, we can plan what we would want to put in the dish – complete with all the protein and nutrients we need. This way, we can better reach our nutrition goal and avoid unhealthy options.
Pre-prepared meals also save us money. We admit that we opt for fast food delivery, especially when we are too overwhelmed and exhausted to prepare dinner. Though it is nice to enjoy take-out food from time to time, it is still not something we want the kids to get used to.
We encourage you to try the Chicken Broccoli and Potato Casserole recipe, and surely, you will end up experimenting and trying your own casserole recipes.
Ending this with a photo of another casserole dish we just prepared, once again using the very dependable hash browns.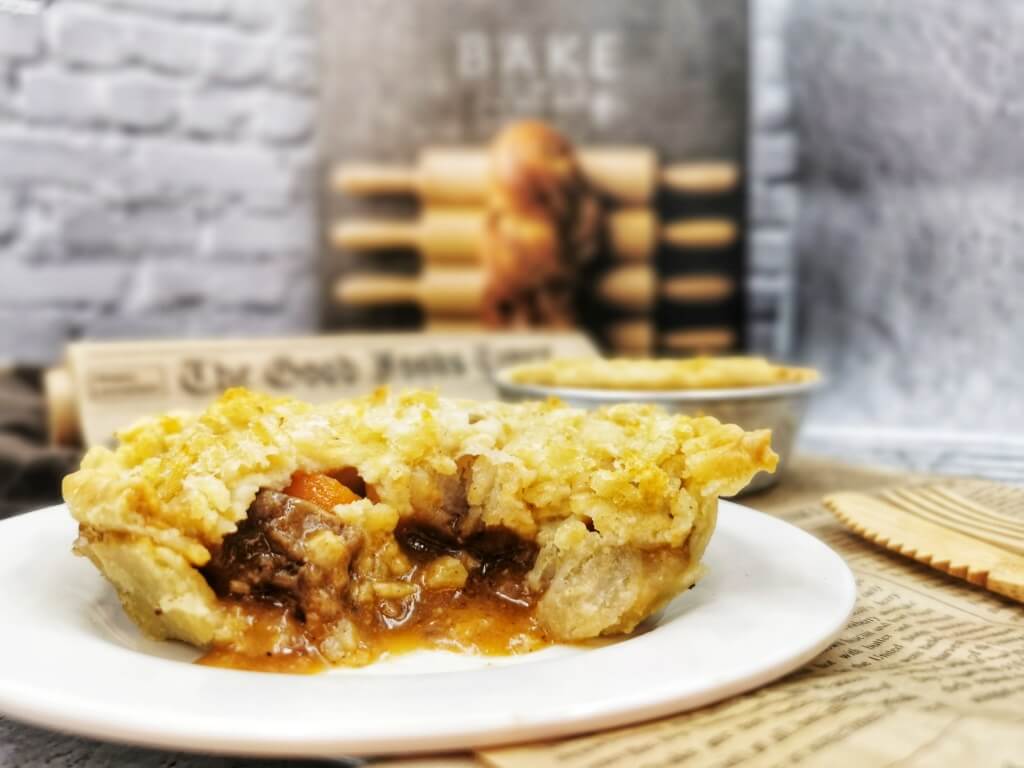 Stay tuned for the recipe.
U.S. potato products (fresh, frozen, and dehydrated) are available in supermarkets nationwide.
Momi Berlin Directory
Potatoes USA-Philippines Website | Facebook | Instagram