Now in the Philippines, a safe and secure social networking advocacy app for children 
The world has evolved. Our technological advancements brought us to where we are today – with almost everything at our fingertips. The internet offers a thousand and more opportunities and access to infinite information. We often rely on our phones and laptops for research, news, schedule, and socialization. Many of us would even do grocery shopping and home entertainment online. Indeed, digital technologies have completely changed the way we live.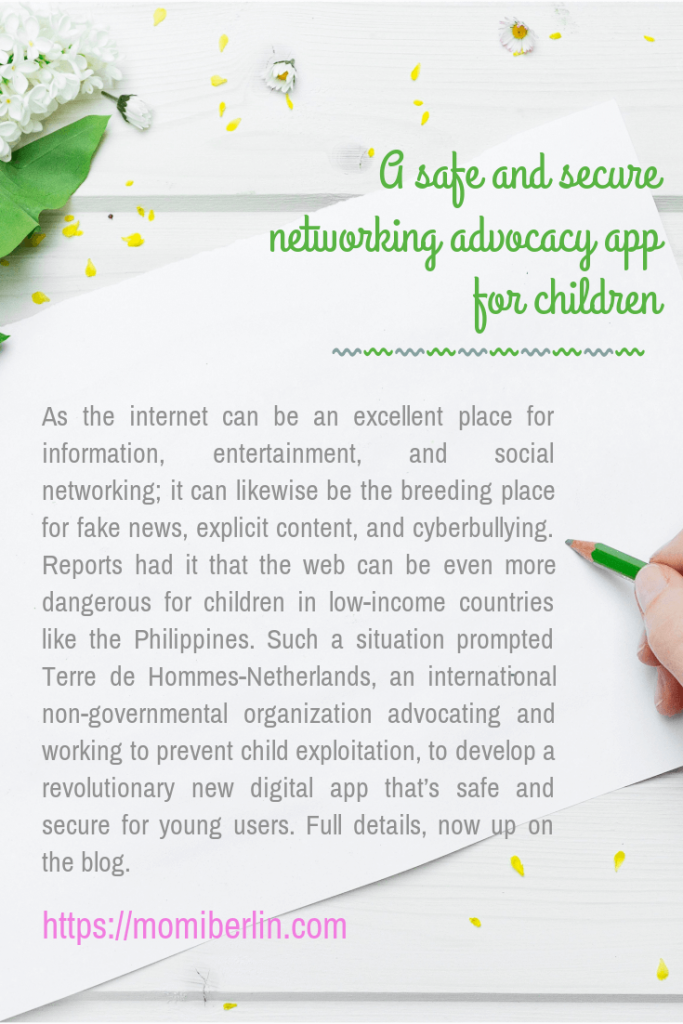 In our hands is the technology that captures everything. From the minute we have captured our food, smile, or any activity, we share them online, and in minutes, too, our loved ones and even acquaintances can view them. With just one click of the share button, we may share information without even verifying whether such news is fake or otherwise.
As the internet can be an excellent place for information, entertainment, and social networking; it can likewise be the breeding place for fake news, explicit content, and cyberbullying. Reports had it that the web can be even more dangerous for children in low-income countries like the Philippines. More than the widespread access to low-cost internet and mobile devices, parental control, and adult supervision is lax due to various socio-economic factors. Sadly, our country is considered one of the world's top hot spots for online child sexual exploitation among 10-14 year-olds. 
Terre de Hommes-Netherlands Voice for Change
Such a situation prompted Terre de Hommes-Netherlands, an international non-governmental organization advocating and working to prevent child exploitation, to develop a revolutionary new digital app that's safe and secure for young users.
Terre de Hommes-Netherlands operates in 17 countries, including the Philippines, introducing the app Voice for Change (VFC). Co-created with victims of child sexual exploitation in mind, the app prioritizes children advocates and the need of those vulnerable to abuse.
Its research and development took over a year, from March 2020 to June 2021, to ensure that the platform responds to the needs of children for support and assistance. It is also the goal of the app to carry out its advocacy against sexual exploitation.
Voice for Change Features
Verified information
Browsing the VFC app, we may say its features are similar to some popular social networking apps. Users can also post status updates, connect to other users, and engage in discussions. We also have access to online resources for information. But what makes it safe and different from usual social media apps is the availability of verified data. This means that VFC only accommodates verified information on relevant topics.
Secure and Private
The app has strict security and privacy provisions. Signing up requires approval by the Voice for Change administration and goes through a screening process. Logging in, too, requires a mobile number and a one-time password sent via SMS. To ensure protection, no personally identifiable details, including photos, are shared among users. 
Users can also find relevant and verified information in VFC about different issues pertinent to children advocacies. Users can also genuinely voice opinions and engage in healthy discussions without fear of toxic perspectives and language. Overall, Voice for Change is a safe space with a directory of agencies and organizations users can contact to report concerns and actual cases of child exploitation and abuse. 
Share thoughts
Happy about a recent achievement you would like to share? Freely share your happy thoughts privately and securely.
Be part of a discussion
Engage in a discussion about topics that interest you. You can also safely start a conversation with like-minded people about concerns relevant to the protection of children and similar issues. 
Get Help
There are days you may feel down and want to talk to someone or listen to something inspiring. You can freely reach out to organizations and individuals that can offer professional help.
Report an Incident
You can always report incidents about child abuse and similar issues without fearing for your safety.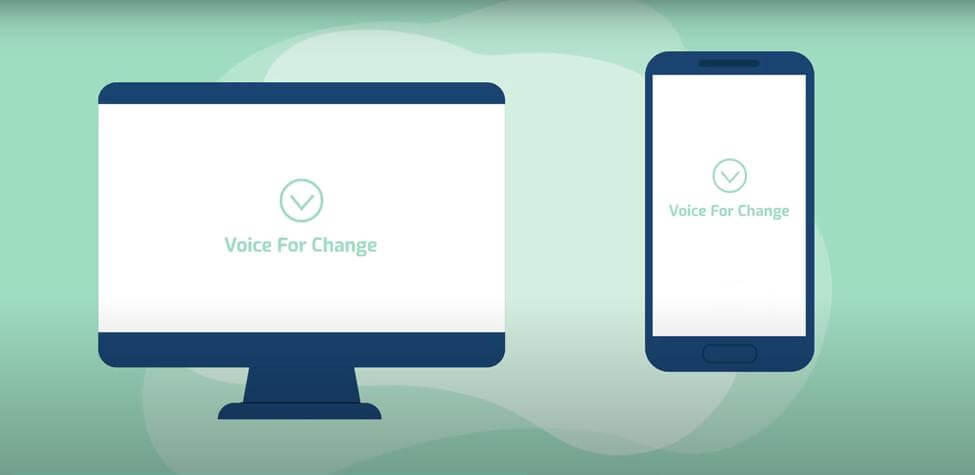 Very interesting, right? Download the Voice for Change app in the Google Play store. 
iPhone and Google Chrome users can also use the web-based app via https://app.wearevoiceforchange.org/