Power up our Kid's IQ and EQ advantage
We became parents at 24 years old. The first person we relied on for help was our pediatrician. More than her expertise in child health and development, our pediatrician is a first cousin we know as a very dedicated person. We almost asked her everything from vitamins to milk and first solid food. And one brand of formula milk she recommended for our son was Enfagrow A+ Four. We told ourselves, this must be that right milk brand.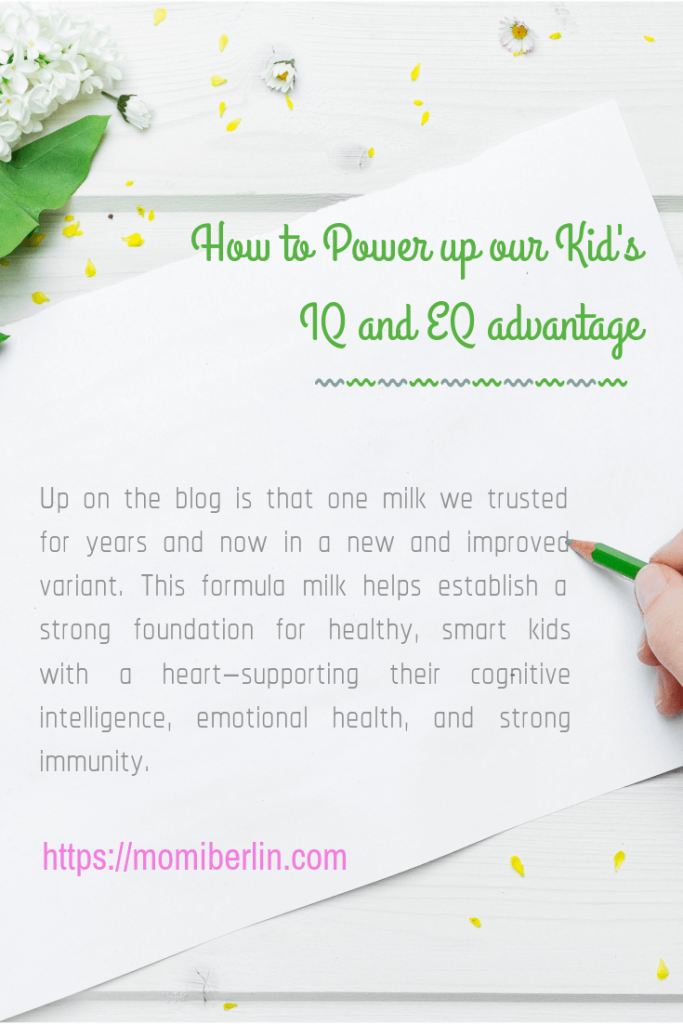 True enough, our firstborn grew up smart, and we would like to believe that his milk had a significant impact on his early brain development. It is most likely his milk helped facilitate his cognitive development.
For this reason, our second and third sons used the same milk brand as they reach their toddler and pre-school years. And now that the three boys are all grown up and excelling in their school, we have another toddler to nurture. As always, we rely on our most trusted milk brand.
Foundation for healthy smart kids with a heart
Just recently, Enfagrow A+ Four made a collaborative space as it launched its new and improved formulation, the Enfagrow A+ Four NuraPro.
As it has always been the brand's aim to support parents like us to raise healthy, smart kids with a heart, Enfagrow A+ Four staged a virtual event dubbed "Power Up the IQ and EQ Advantage." The online event gathered celebrity parents, industry experts, media personalities, and trade partners for an afternoon of fun games and knowledge-sharing activities.
What we love about the event is its visual storytelling activity, shedding light on how parents can connect with kids. This equips parents with the needed knowledge to understand their children better and engage with them through fun and mentally stimulating ways.
We likewise appreciate the pledge of commitment activity toward the end of the event. Parents were allowed to write their commitment to helping raise healthy, smart kids with a heart. And together with their nurturing, Enfagrow A+ Four NuraPro will be their ally as they champion their children's holistic development to shape a better and kinder world.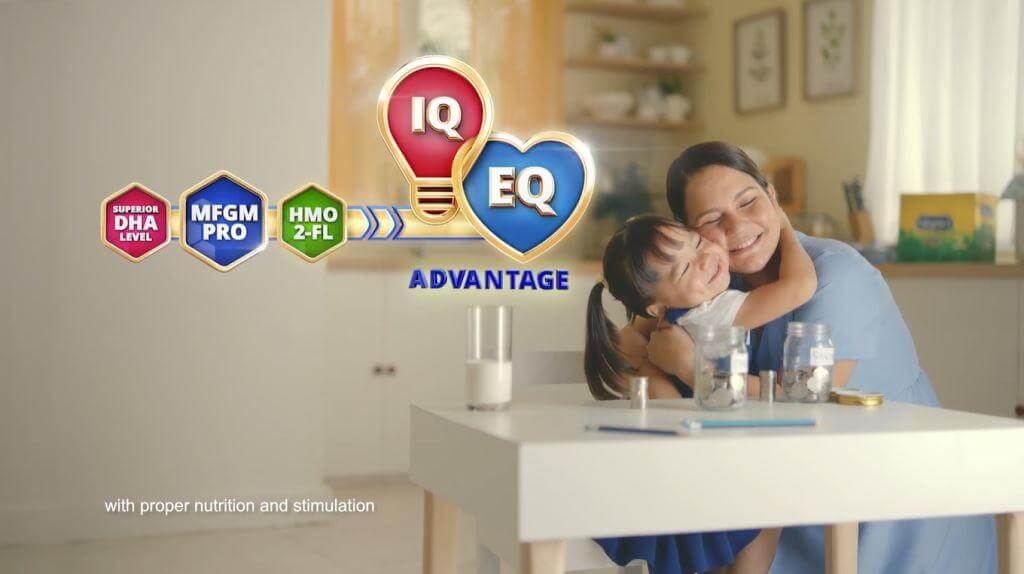 Enfagrow A+ Four NuraPro
Enfagrow A+ Four's new and improved variant is scientifically formulated to include minerals and vitamins to support a child's emotional, mental, and physical development. It is the only and first formula milk containing the powerful combination of MFGM Pro and a superior level of DHA to help power up a child's IQ and EG development and HMO to help strengthen immunity. With these breakthrough ingredients, plus proper nutrition and stimulation, the new formulation in the Enfagrow A+ Four NuraPro helps establish a strong foundation for healthy, smart kids with a heart—supporting their cognitive intelligence, emotional health, and strong immunity.