Life in Ottawa
A number of our cousins live in Canada. From their stories, life in Canada is pretty satisfying. The place boasts an impressive health care system; thus, high life expectancy is anticipated. It also has low crime and violence rates, making more students prefer to study in Canada. And of all the cities in Canada, we are eyeing Ottawa.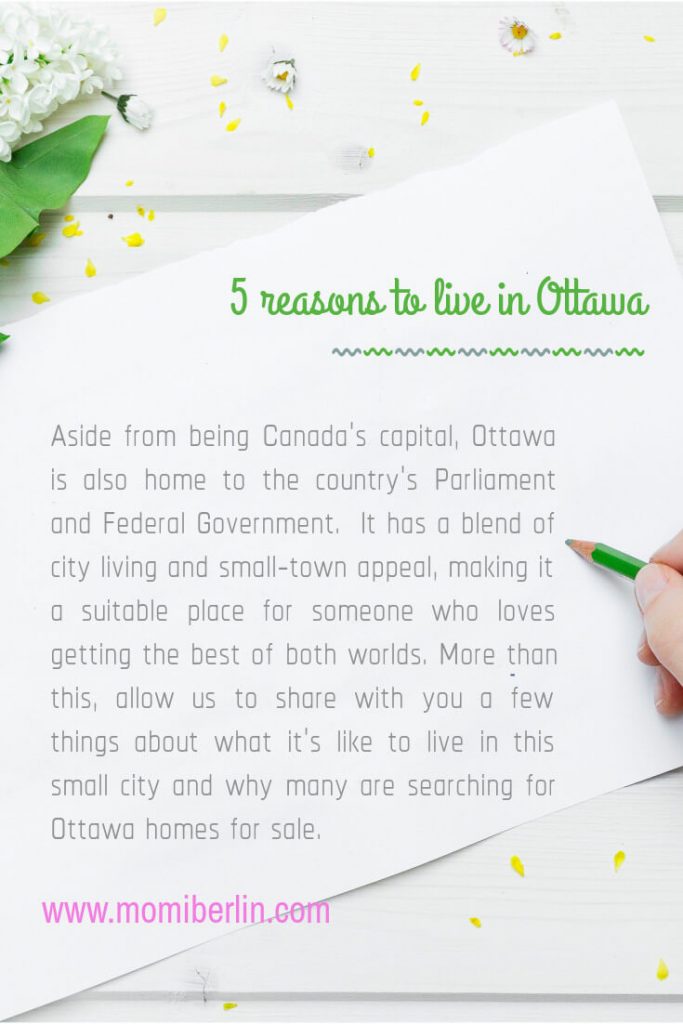 Aside from being Canada's capital, Ottawa is also home to the country's Parliament and Federal Government. It has a blend of city living and small-town appeal, making it a suitable place for someone who loves getting the best of both worlds. More than this, allow us to share with you a few things about what it's like to live in this small city and why many are searching for Ottawa homes for sale.
Economically Stable
Ottawa is a government town, making it the preferred place for employment. The area is also economically stable, with job offerings from manufacturing, distribution, and services.
The career opportunities in Ottawa are limitless, especially that the place is fast becoming Canada's technology hub. Given this knowledge-based industry explosion, many good-paying jobs are readily available in Ottawa, mostly with room for growth and advancement. 
Affordable living
The housing price in Ottawa is quite reasonable if compared to places like Calgary, Toronto, and Vancouver. From recent research, we learned that the approximate average cost of a house in Ottawa is about $450,000 compared to Vancouver's $1million and Toronto's $750,000.
Rich history
Ottawa is home to several museums. A few of these are the Canadian Aviation and Space Museum, the Canadian Museum of War, the Canadian Science and Technology Museum, and the Museum of Nature. These museums alone make the small town of Ottawa a worthy place to visit and learn more about history, arts, and sciences.  
Enjoyable nature
Canada's Ottawa is one of the places that has the highest percentage of open green spaces. Especially those who love parks and bike paths, they have easy access to open spaces to play with their kids, have a picnic with friends, or be alone and commune with nature. They could also enjoy their walk within the neighborhood, with everything green and blooming around. And we can't dismiss those numerous scenic bike paths, especially along the rivers. They are such a sight to behold.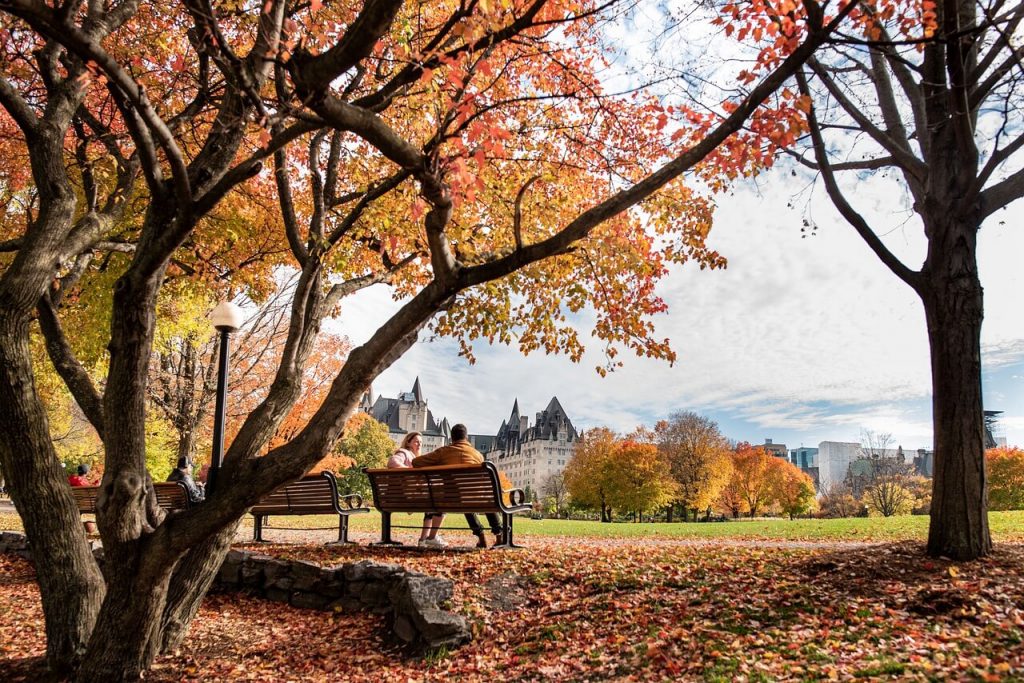 Safe city
Ottawa's population may continuously grow, but it still enjoys one of the lowest crime rates in Canada. From a recent comparison study, Ottawa placed third safest place in the country, next to Waterloo and Quebec City.
Vehicular accidents within the place are also very seldom, and even traffic problems aren't a big issue.  
Why live in Ottawa
Ottawa boasts of more than a hundred diners and cafes, market places, theaters, and even nighttime hotspots. The location is also known for its Little Italy, which offers more than just pasta and gelato but also sights, events, and history. More than the abundant nature sightings, Ottawa also has ski trails and bike trails, much to the happiness of those who love these sports.  Job offers are abundant in Ottawa, too, and the place is safe for both students and elders. With these and a lot more, we invite you to look at Ottawa as this might be your best place in Canada to work and live.