My father's messages to his daughter
My father died last Monday, April 26, due to sepsis and pneumonia as complications of COVID-19. I wasn't able to talk or even see him in person for years. That made me sad, and I regretted the time I've wasted.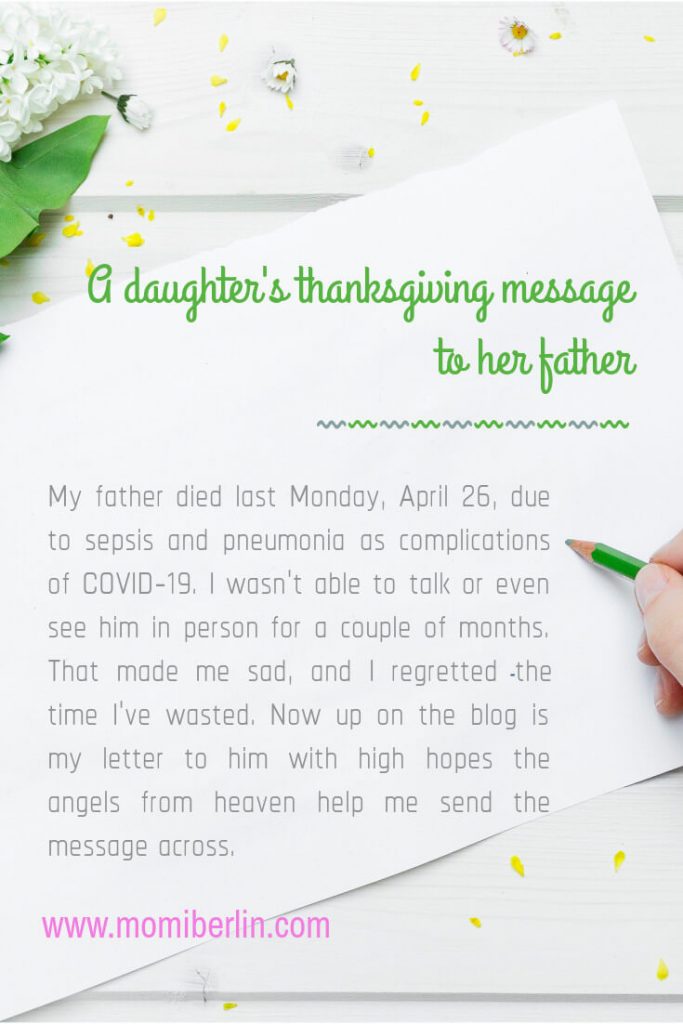 Maybe I had such high hopes. I told myself that I would visit him after his confinement from the hospital. But that never happened. He didn't make it.
This painful experience made me realize how vital giving time is to a family member or loved one.
Be part of the family
All those years, my father tried to keep his family together. Though I am not part of his present family, that didn't stop him from constantly bombarding me with invitations about family reunions and birthday celebrations. Many a time, I turned down those invitations. I opted to keep my peace and distance. It is only now that I have realized those invitations were my chance to know more about him and his family because I am part of that family. And that he cared; he was always there for me.
Know more about you
I never felt my father using his authority to make me think he was superior to me. He always created a friendly space between us, encouraged me to speak up without hesitation, and listened to me without judgment. Sadly, though, I never took advantage of his offerings. I dismissed them.
Teach important life lessons
From the few talks we had, my father would always share a piece of his life as a friend, father, or employee. He may tell those stories in a light and funny way, but they were full of learnings about integrity, honesty, and sincerity, among other virtues. Such were stories that speak about valuable lessons through various events in life. I may not admit it, but I know a part of who I am now is because of those valuable stories.
Show affection and appreciation
In his most loud and even silent way, he never failed to communicate that he appreciated me. He would end our conversation with, "I love you, baby." And from those reunions I rarely attended, I now remember how his hugs were so tight, communicating that he indeed value me.
I never heard myself telling him I love you back. I didn't also give him warm hugs. Now, I can't hug him anymore.
Those were a few of my regrets. My if onlys.
Jollibee Family Thanksgiving Month
Then Jollibee recently launched its Jollibee Family Thanksgiving Month. The campaign aims to start a new tradition to urge everyone to openly and actively express their gratitude towards their family and loved ones. Leading the campaign is the country's number one fast-food chain's long-time endorser Anne Curtis. Now, with a family of her own, Anne shared with the media attendees how grateful she is for her family's support and love throughout the years.
During the online event launch, shared was a short yet meaningful video reminding everyone to be grateful for the gift of family and go the extra mile to express gratitude more often, starting with the Family Thanksgiving Month.
#IDontSayThisEveryDayBut
To cap off the event, Anne led the guests in saying their simple thank you to loved ones via the #IDontSayThisEveryDayBut activity. This online movement has been trending on Instagram, with Jollibee endorsers, influencers, and netizens expressing their gratitude to their families. With its virality on Instagram, netizens took the initiative to bring the #IDontSayThisEveryDayButMovement on Facebook and Twitter as well, resulting in thousands of posts in a matter of days.
And that led me to write my #IDontSayThisEveryDayBut letter to my father. I may be too late to give my note to him, but I know the angels from heaven could send my message across.
The daughter's message to her father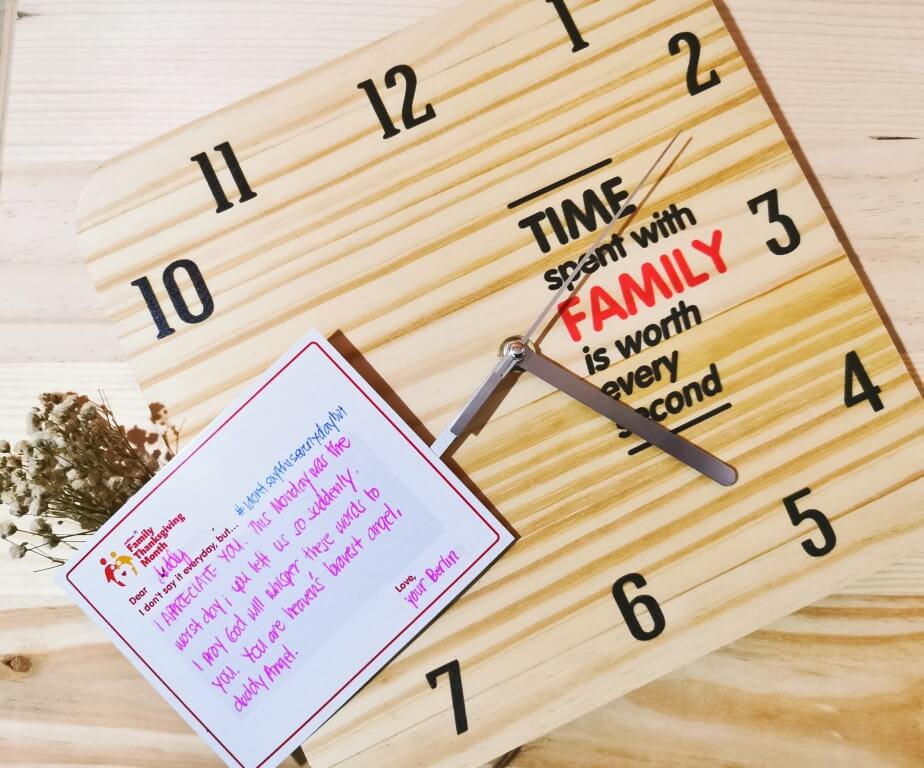 So please, to those who still have time, appreciate your family. Watch out for the Jollibee's Family Thanksgiving Video launch this coming May 1 on Jollibee's Facebook page and YouTube channel.