Husband had Covid-19
Husband had contacted Covid-19. We weren't aware until he had himself checked a few weeks ago.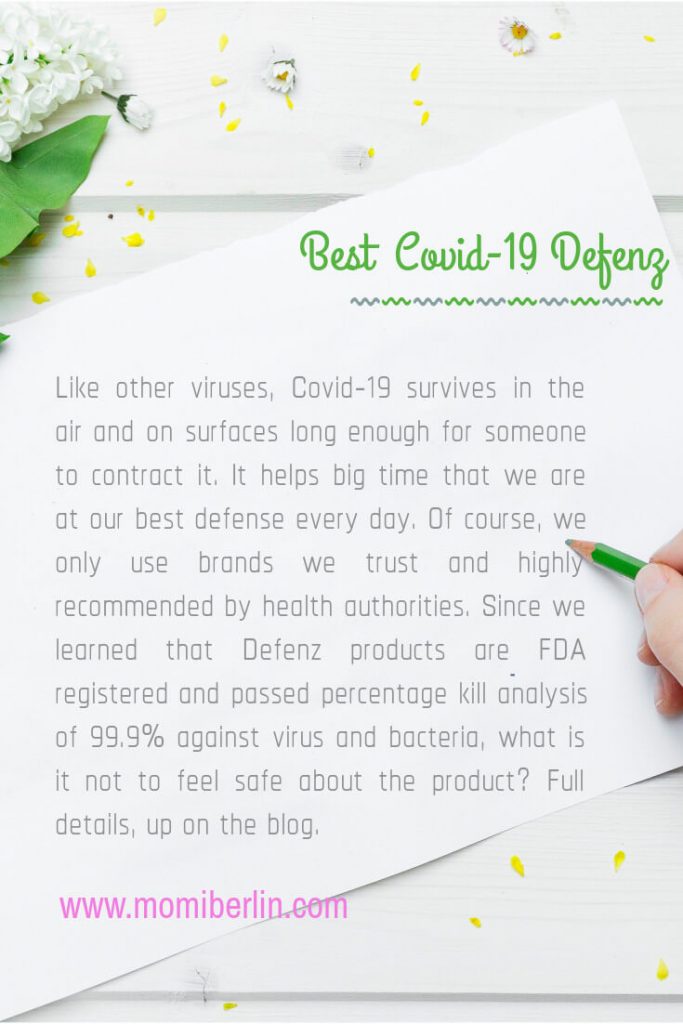 He rushed his mother to the hospital because of some emergency concerns. As per hospital protocol, he and his mother underwent a swab test. There, we learned that he had Covid-19 in the past.
It must have been the nine excruciating days he experienced severe body pain and high fever. He mostly stayed in his workstation and avoided contact with his family.
As many pieces of evidence show that Covid-19 may be easily transmitted and cause life-threatening illness in some people, we are beyond grateful that our boys and I were spared despite being exposed to it for weeks. How was it possible?
Wear a mask
Husband is the only person who leaves the house and makes business transactions outside. If he comes home and feels slightly under the weather, everyone in the household takes precautions and wears masks. As much as possible, too, we avoid close contact with him. We also stay at least six feet apart or about two arm lengths away from him. It perhaps helps, too, that we bring in fresh air by opening windows and doors.
Wash hands and use hand sanitizer
It has become a practice to always wash our hands often. We specifically oriented the boys to use the antibacterial soap and water for at least 20 seconds, especially before eating and preparing food. They also know that they have to wash their hands after using the bathroom and whenever they blow their nose, sneeze, or cough. We use Defenz Liquid Hand Soap with Antibac.
In case soap and water are not readily available, we also have a ready hand sanitizer. We use Defenz Alcohol-Free Foaming Hand Sanitizer, which kills 99.9% of germs and bacteria in five seconds.
Another Defenz product we always have at home is its Ethyl Alcohol that contains 70% solution. Just like the Foaming Hand Sanitizer, the Ethyl Alcohol has moisturizer to prevent skin dryness. 
Clean and disinfect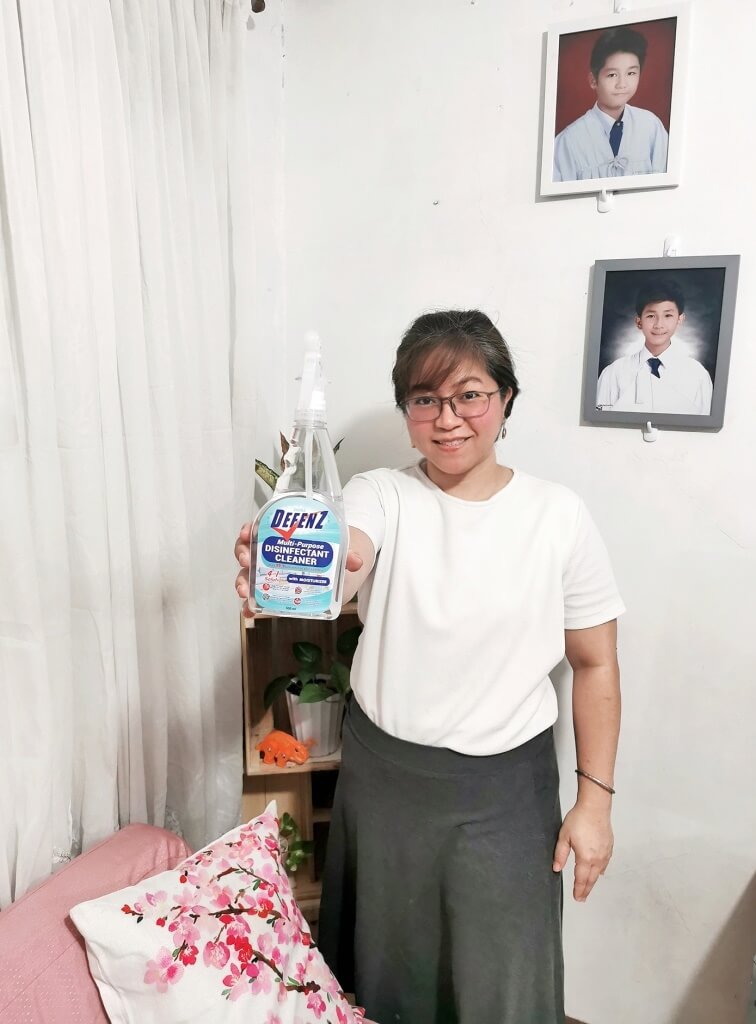 It has always been a practice at home to regularly clean and disinfect frequently touched surfaces. This includes cabinet handles, doorknobs, light switches, faucets, and tables.
For our cleaning needs, we trust Defenz Multi-Purpose Disinfectant 4 in 1 Cleaner with Moisturizer. What is so great about this brand is that we can use it to clean surfaces like wood, stainless, tiles, glass, fabric, and linen. It can also be used as a footbath and even safe to use on shoes and bags. It doesn't leave any stain on fabric or leather as it contains no alcohol or parabens.
We also use Defenz Multi-Purpose Disinfectant Cleaner to sanitize our deliveries and groceries.
Take vitamins
Vitamins do not cure Covid-19, but they do help our immune system be strong and, in the process, help fight off infections and viruses. We also eat fruits and vegetables rich in vitamins and minerals. Taking probiotics also helps.  
Best Covid-19 Defenz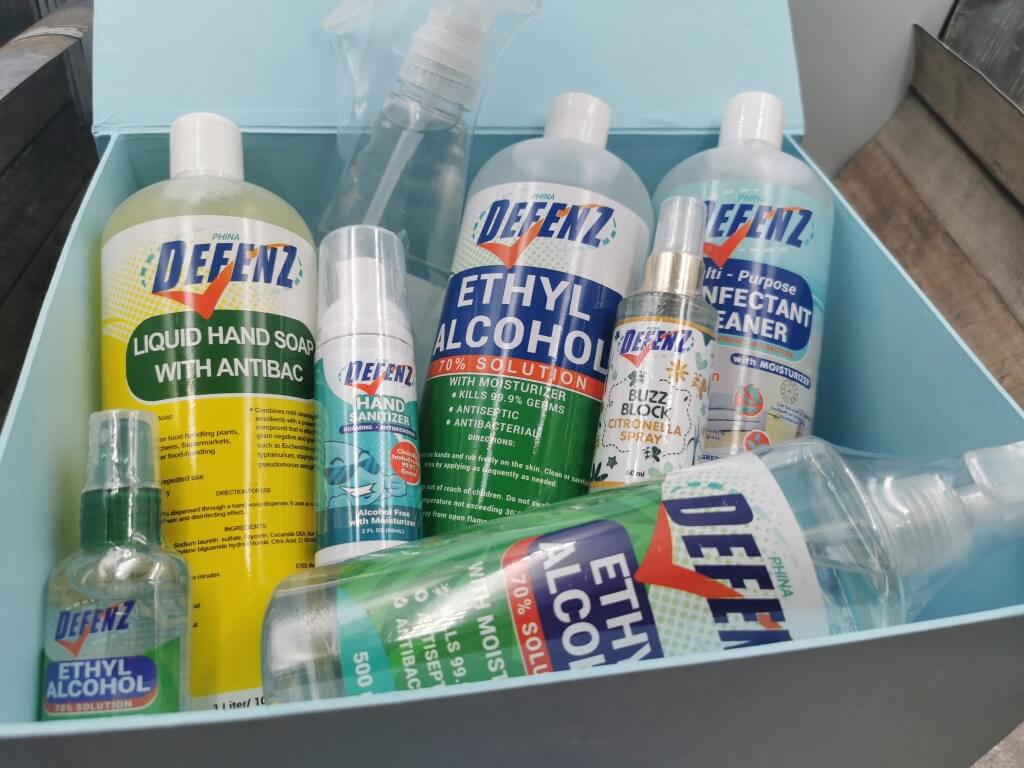 Like other viruses, Covid-19 survives in the air and on surfaces long enough for someone to contract it. It helps big time that we are at our best defense every day. Of course, we only use brands we trust and highly recommended by health authorities. Since we learned that Defenz products are FDA registered and passed percentage kill analysis of 99.9% against virus and bacteria, what is it not to feel safe about the product?
Momi Berlin Directory