Wise Moms #PledgeToDoubleCheck
It is given. We love our family, and we consider them our most significant treasure. We want what is best for them, including the food and drinks they eat and take. Seeing our children enjoy their food, for example, is not enough. As wise moms, we need to check what ingredients are in them and not just give what is popular or delicious.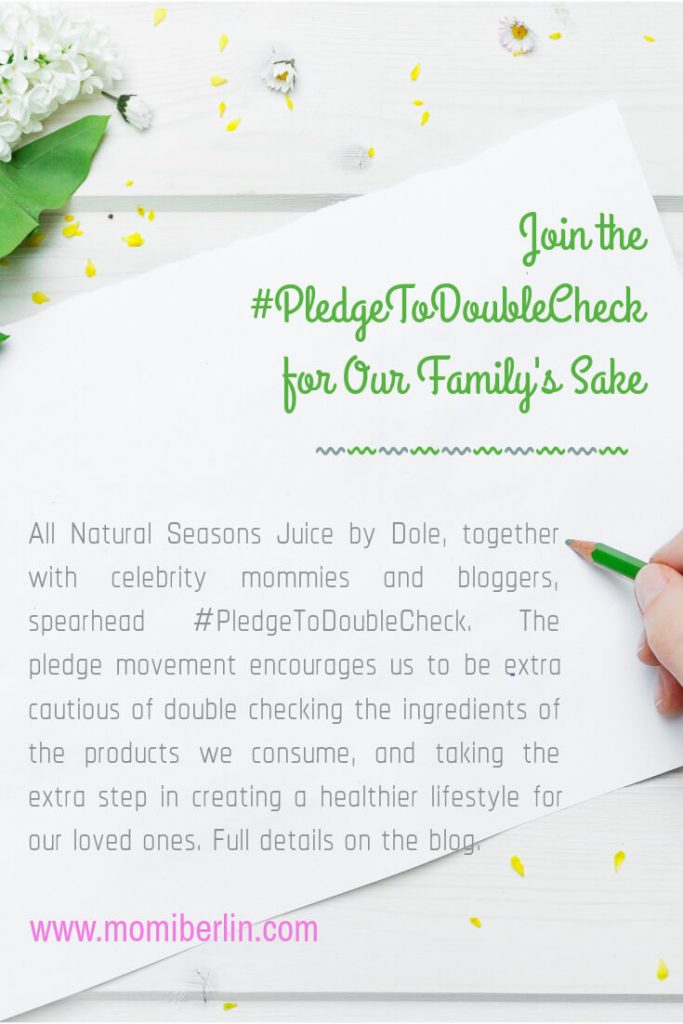 All Natural Seasons' #PledgeToDoubleCheck
Love it that All Natural Seasons Juice by Dole started a mommy movement dubbed #PledgeToDoubleCheck. It advocates for smarter and wiser grocery shopping, calling us to be conscious of the ingredients of the products we buy. For a start, the lesser ingredients products contain, the more natural they probably are, hence, a healthier and safer product for the family. And through pledging to check the label, we commit to double check the ingredients of the food and drinks we are buying.
Join the #PledgeToDoubleCheck
Spearheading the #PledgeToDoubleCheck are celebrity mommies Jolina Magdangal, Neri Miranda, and Pokwang. Joining them, too, are mommy bloggers Pehpot Pineda and Peachy Adarne. These mommies not only invite us to sign the pledge but also to double check the back label. And remarkably, just like other moms who are part of the campaign, I become more cautious of the products we purchase. After all, we are only after our family's safety.
Realization after #PledgeToDoubleCheck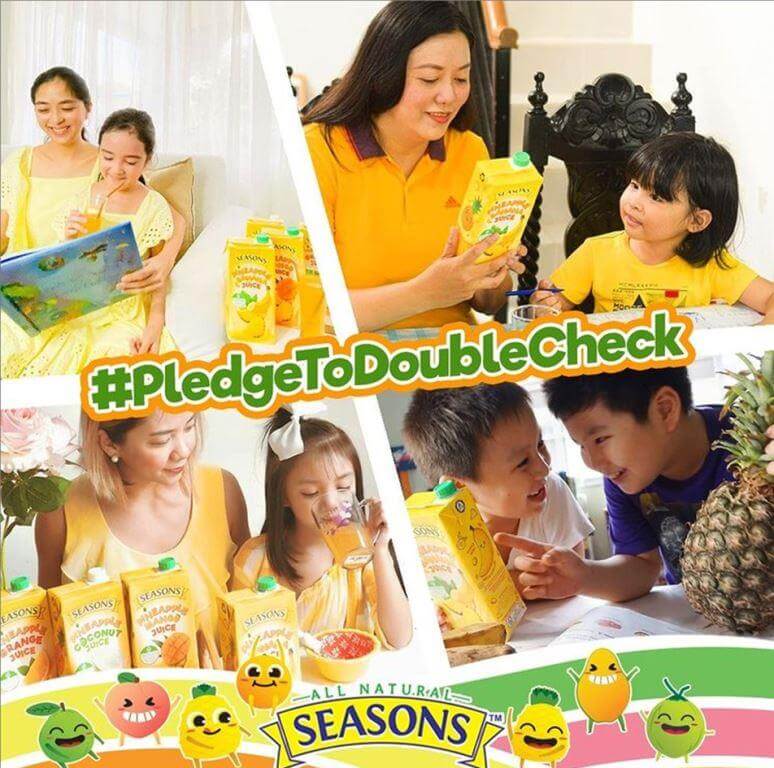 Like me, more moms shared their sentiments on being guilty of choosing popular brands or not even double-checking the back label. Now, they see changes like familiarizing themselves with the ingredients and nutrition content of the products they are to consume. Some are now even aware of calorie content, ditching preservatives and the not so familiar ingredient names.
Let us join the movement and be part of the change. Post a photo holding and reading the back label of any food or beverage product, and share your discovery. Use the hashtag #PledgeToDoubleCheck and tag @allnaturalseasons as you share your photo and caption. By doing this, we can encourage others to be extra cautious and take the extra step in creating a healthier lifestyle for their loved ones.