Shopee Strengthens Supports for Brands to Reach Millions of Online Customers with 10.10 Brands Festival 
Before you are a leader, success is all about growing yourself. When you become a leader, success is all about growing others.

– Jack Welch, former CEO of General Electric 1981-2001
Exactly how Shopee, the leading e-commerce platform in Southeast Asia and Taiwan, supports the brands with the 10.10 Brands Festival. More than the free shipping with no minimum spend, Shopee also offers significant discounts and fantastic deals from leading brands.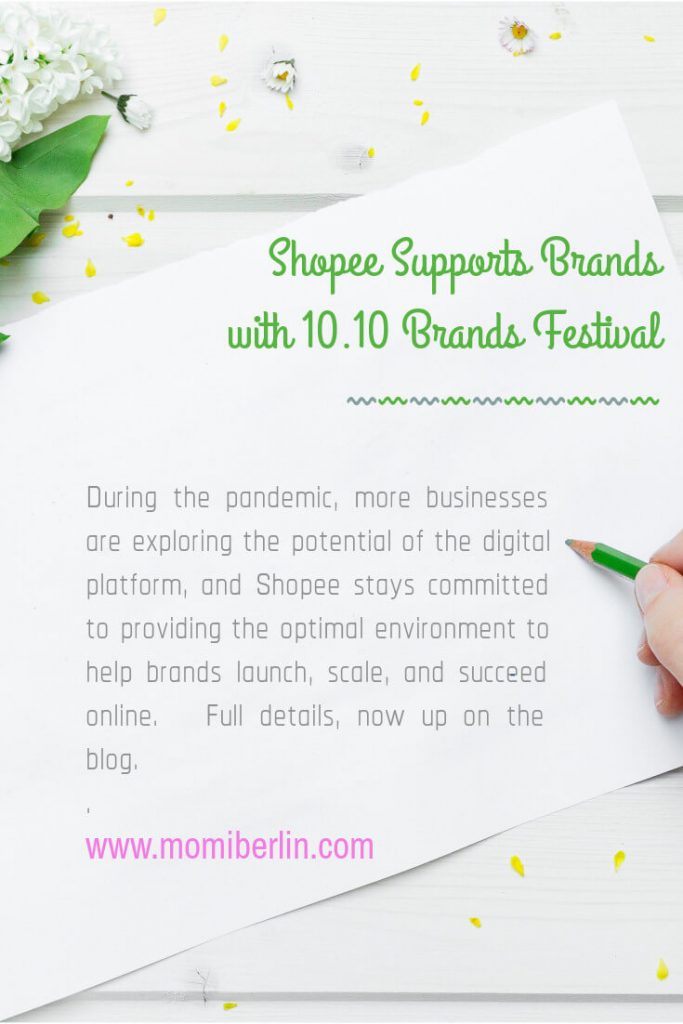 During the pandemic, more businesses explore the potential of the digital platform, and Shopee stays committed to providing the optimal environment to help brands launch, scale, and succeed online. 
Unilever
Unilever, for one, was able to utilize Shopee's in-app features to promote its Beauty That Cares Campaign last August. The brand likewise saw the potential of the Shopee in-app feature Flash Deals to reach a wider audience and build a seamless shopping experience for customers. And best of all, Unilever was able to spread awareness about its advocacy to help small and local businesses affected by the pandemic- all through Shopee.
In a statement, Jackie Mañago, Digital Commerce Marketing Manager at Unilever said that through its partnership with Shopee, the brand was able to strengthen its online presence and still continue to serve its shoppers despite the crisis.
Realme
Realme is another brand that was able to bring its products to the market through Shopee. Now, Realme enjoys offering affordable devices for online schooling, work at home, and communication with Shopee. It is also able to amplify its exposure and increase sales through ShopeeLive, banners, and campaigns.
Eason de Guzman, Marketing Lead at Realme Philippines, confirmed in a statement that Realme had stronger sales – launch or sustaining – after having partnered with Shopee. Through Shopee's platforms, the brand was able to maximize its exposure and even able to provide the best offers during exclusive launches.
Alaska
Alaska is another big brand that works closely with Shopee since March to boost its brand presence online. Through the highly visible in-app spots like flash deals and marketing tools, Alaska was able to grow its sales 10 times compared to last year's.
Marx Benedict So, Digital E-Commerce Manager for Alaska Milk Corporation, thanked Shopee's marketing tool. His team was able to check which of their ads and products perform well. He confirmed, too, that segment buys likewise play a crucial role, especially for upcoming campaigns. Such Shopee in-app helps increase awareness and convert consumers who are not yet exposed to the brand.
Shopee 10.10 Brands Festival
Shopee 10.10 Brands Festival runs from September 24 to October 10, 2020. It features exciting promos from free shipping with ₱0 minimum spend to daily cash backs, and more significant discounts using ShopeePay. Huge discounts up to 50% off on leading brands are also at stake, the same with winning exciting prizes via in-app games, and many more. Expect fantastic deals, too, from leading brands such as Abbott, Enfagrow, Havaianas, Infinix, Inspi, Johnson & Johnson, L'Oreal Paris, MamyPoko, Maybelline, Nestle, Oppo, P&G Pampers, RB Unilever, Vivo, and Wyeth. ACE, Alaska, Colgate Palmolive, Crown, Garnier, MetroSunnies, Mikana, Organic Official, Organic Skin, Realme, and Shigetsu also offer real deals and discounts.
Shopee 10.10 Play & Win TV Special on Wowowin
Also, Shopee fans can expect fun games, exciting entertainment, and fantastic brand deals during Shopee's 10.10 Play & Win TV Special on Wowowin happening on October 10 at 10:00 AM. Viewers can catch performances from Bianca Umali, Gabbi Garcia, and 4th Impact. Plus, users also have the chance to win up to ₱7 million worth of prizes.
For more information on the Shopee 10.10 Brands Festival, please visit https://shopee.ph/m/10-10-1
Download the Shopee app for free via the App Store or Google Play.