I don't enjoy online shopping before. I still prefer heading to the mall and fitting that dress.  Or I enjoy walking at each aisle and checking on the latest inventory.  But because I am stuck at home with two toddlers I can't leave behind, online shopping has become a stress-relieving activity.  And just before I hit the sack, I would often spend another hour or two on the internet clicking and adding cart.
What is Shopback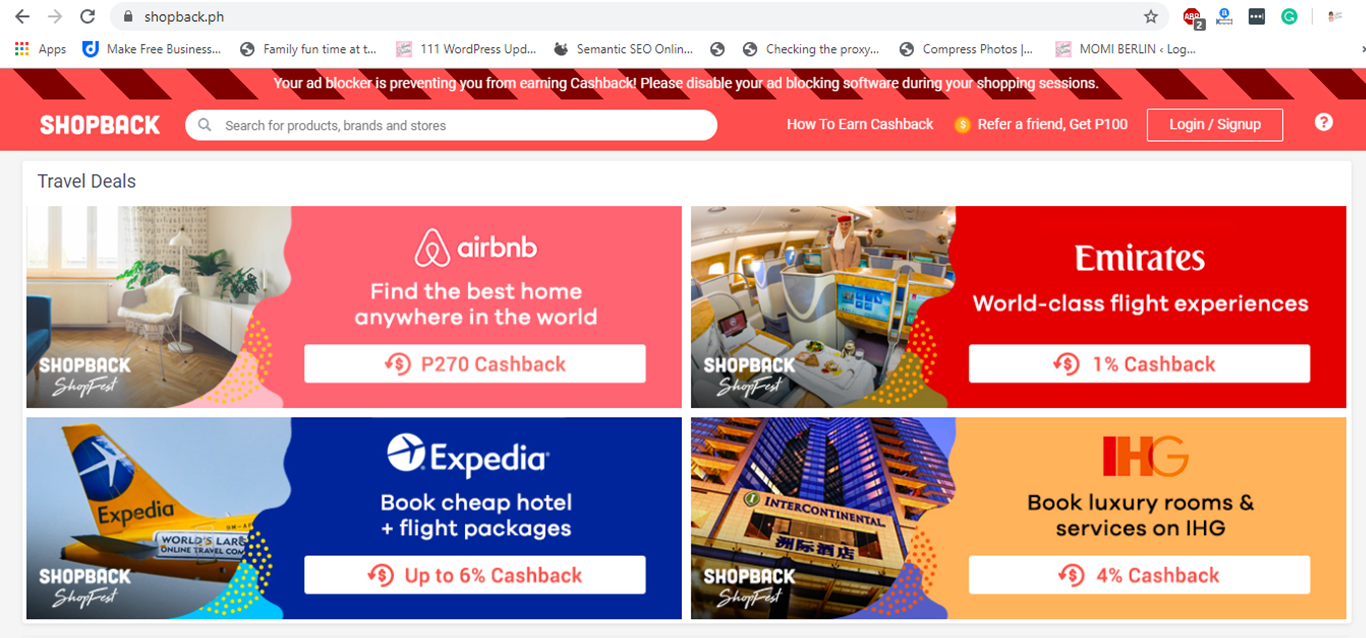 Thus, when I heard of Shopback's innovative cashback rewards program, I spent no time in knowing more about it.  This cashback rewards program returns up to 30 percent of the money spent on online shopping.  To enjoy the reward, the user must enter the partner e-commerce site through the Shopback app.  He can then claim the money he earns back through transfer to his online bank account, mobile wallet GCash, or PayPal.
Upon checking, Shopback is present in seven countries in the Asia Pacific and counts over 12 million users. It enjoys a current partnership with over 2,000+ brands from all over the world.  This Singapore-based e-commerce startup also eyes the Philippines as one of its newest and most exciting markets.
Filipinos' Shopping behavior
Shopback revealed through a statement that the top items many Filipinos purchase online are prepaid load and gaming pins.  Next on the list are electronics and products for moms and babies. Travel packages, tours, and hotel accommodations come next.  And the rest is a myriad of everyday essentials, from foodstuff such as brownies to toiletries like mosquito repellent.
It is interesting to know that since its entry in the Philippines in June 2015, Shopback has enjoyed 1.9 million downloads and has paid a total of P119,888,596.93 in cashback rewards. Another intriguing figured we learned was the biggest cashback paid in a single transaction at the amount of P422,055.34.
Shopback's Shopfest on Sept 9
Given these figures, Shopback then is more than eager to expand its local operations and partner with more e-commerce outlets and brands.  But in the meantime, Shopback offers as much as 40% cashback and other items for P99.00 exclusive to the platform this Shopfest sale on September 9. 
I like this program of Shopback which makes online shopping not just enjoyable but rewarding as well.  And Shopback has been one of the reasons I love online shopping now. Imagine getting a cashback of up to 30 percent of the money you spent on online shopping?
If you haven't tried Shopback, I encourage you to do your next online shopping through the Shopback app.  It feels just so satisfying and less the guilt that you get some cashback from your online purchases.
Momi Berlin Directory
Shopback Website