Get that glowing, radiant skin
You've noticed it for sure.
It is when you feel relaxed and happy that your skin instinctively follows suit by emanating a glow.
Is happiness then the secret to glowing skin? We think so, too.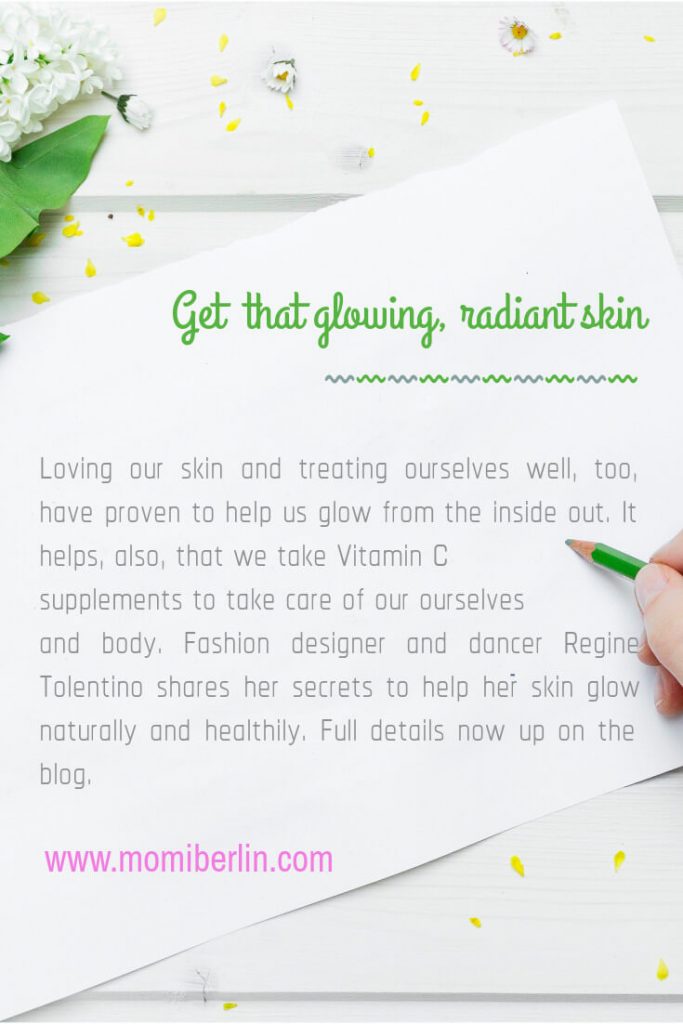 Happiness is secret to glowing skin
And one person we admire and comes first in mind when we think of radiating beauty is fashion designer and actress Regine Tolentino. 
She radiates this happiness glow, showing a sincere happy smile that even her skin appears so renewed, healthy, and yes, glowing. Perhaps, her positive emotions promote her skin's ability to repair and heal itself, resulting in a happy glow. The same way that a positive attitude also lessens the likelihood of internal issues like a fast heartbeat and drastic blood sugar spikes or drops.
Radiance C's health and beauty benefits
In a press conference held recently, Regine shared a not so secret on how she maintains good skin health, Aside from doing what she loves to do, the multi-talented actress shared that taking Radiance C Vitamin C Plus every day makes a significant difference in her skin's appearance and its glow factor. This 7-in-1 Non-Acidic Vitamin C supplement has active ingredients like Calcium Ascorbate, Selenium, Vitamin D3, N-Acetyl-L-Cysteine, Collagen, Quercetin, and Calcium. All these work together with vitamin C to further enhance its overall effectiveness. Additionally, they help jumpstart the process of regenerating other antioxidants in the body and revert these into their original, beneficial forms.
Radiance C is the first and only US-made Non-Acidic Vitamin C supplement in Wastsons that features a unique combination of seven powerful active ingredients, all working in synergy to maximize vitamin C's health and beauty benefits. This makes Radiance C an excellent value for money which retails at only P11.00 per capsule.
With all the vitamin C being introduced in the market today, what perhaps makes Radiance C stand out is its six other active ingredients that all work together with vitamin C to enhance its effectiveness. 
As several vitamins and compounds may be especially useful in keeping us safe amidst the pandemic, it is good to note that the most important ones can be found in every capsule of Radiance C.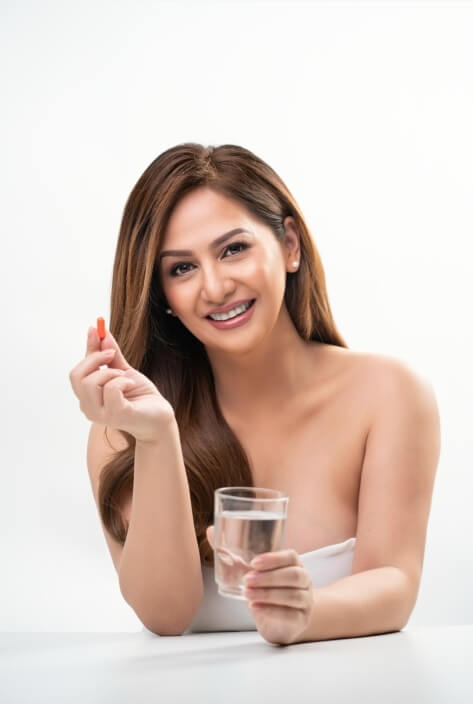 Get that glowing, radiant skin
Loving our skin and treating ourselves well, too, have proven to help us glow from the inside out. It helps, also, that we take Vitamin C supplements to take care of our ourselves and body. And just by looking at Regine Tolentino, everyone will be convinced that indeed Radiance C is worth giving a try. As happiness is her secret ingredient for glowing skin, she can't dismiss the fact, too, how Radiance C helps her skin glow naturally and healthily.