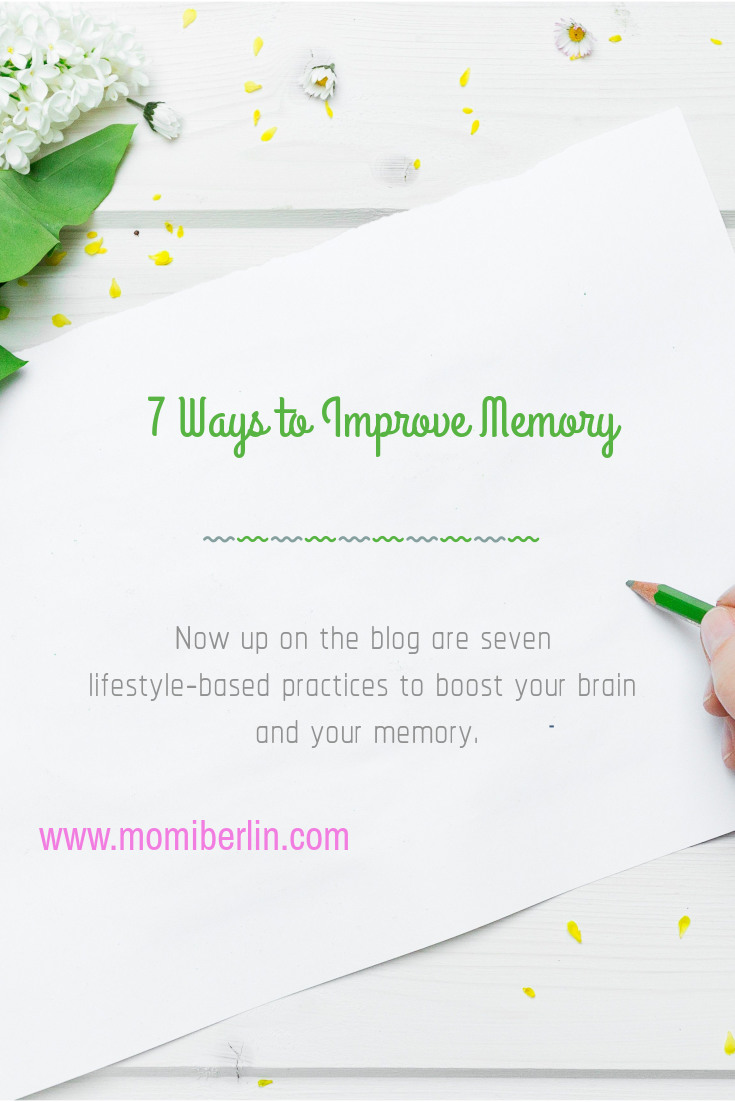 Did you know that our modern lifestyle plays a significant role in contributing to the decline of our memory?  Exposure to toxins, unhealthy eating, lack of sleep, excessive stress,  and even depression all contribute to the slow decline in memory.  They also hamper the growth of newborn nerve cells.
On the flip side, the same is true that a healthy lifestyle can reinforce brain health and even encourage the brain to grow new neurons. Physical exercise, for one,  increases the number of newborn neurons.
Momi Berlin shares seven lifestyle-based practices to boost your brain and your memory.
A good night's sleep
Sleep enhances your memories. A rest of even four to six hours can help your brain think clearly the next day.   This is because the episodic memories acquired during the day, which are temporarily stored in the hippocampus, are transferred to the cortex as long term memory during sleep.  Even those mid-naps can dramatically boost and restore brainpower.
Drop vices
Smoking can cause significant damage to memory.  High dosage and continuous use of illegal drugs can bring permanent damage to memory, even intelligence, and the user's attention span.
Eat Right
Food high in omega-3 fatty acids usually found in oily fish and nuts can help sharpen memory and even reduce the risk of dementia.  Eating a high-calorie meal, on the other hand, can contribute to the risk of memory loss.
Green leafy vegetables, the same as spinach and kale, can help sharpen memory.  Other nourishments that may stimulate the production of new brain cells are blueberry, broccoli, cauliflower, celery, and walnut.  These all contain an antioxidant which protects the brain health.
Exercise the mind
Play brain games once in a while to challenge your brain and enhance cognitive abilities.  A simple crossword or Sudoku puzzle improves mental focus and prevents the brain from deteriorating.  Investing at least 20 minutes a day in those brain games will already create a significant impact and boost brainpower.
Exercise Regularly
Regular exercise improves blood flow to the brain.  A person who workouts can learn new tasks faster than those who prefer to enjoy the comforts of their bed.  This is because exercise encourages the brain to work at optimum capacity.
Strength training, stretching, and high-intensity interval exercises work best to get the brain running.
Cardiovascular activity
Doing cardiovascular activities for at least 30 minutes two to three times in a week will keep not just the body healthy but also the brain.  Running, hiking, swimming or biking are a few you may opt to do.  Engaging in those activities raises your heart rate, which gets the blood flowing to your brain.  This stimulates the production of new neurons in the hippocampus, part of the brain associated particularly in long-term memory.
Learn a new hobby
Engaging in purposeful hobbies that will turn into new skills improves brain function.  They also stimulate the brain, reduce the risk of dementia, and even counter the effects of stress-related diseases.  Examples of such activities are playing musical instruments, gardening, and crafting.  Such a mentally stimulating pastime enhances memory function and decreases the odds of having mild cognitive impairment.
Improve memory
A person in his 60s can still grow new neurons provided that he keeps challenging himself.  A simple 30-minute crossword puzzle every after meal or a simple exercise every morning may help sharpen one's mind.  So hone your memory and keep it healthy and powerful for years to come. It is possible.  Just keep challenging yourself, live a healthy and mindful lifestyle, and never allow excuses to get in the way. Even if you wear amulets, but do not exercise your mind and body, luck may not always be on your side and all you might have are dead memories of yesterday.