Our key takeaway from the Entrepreneurs and Freelancers Workshop 2020
My mother is into a non-life insurance business for about two decades. She was able to grow her clients and even accumulate fleet accounts. As I help her now co-manage the company, I've seen that aside from the incidental few new accounts, our agency has been servicing only old clientele since the beginning. No new businesses are coming. 
This made me go back to the words RJ Ledesma shared during the Entrepreneurs and Freelancers Forum 2020 I attended last January 11. He enumerated the proven ways to grow a business. I said proven because RJ has successfully launched and maintained The Mercato Central Group.  It has been around BGC for more than a decade and even expanded in other areas.  
The Waze to Growing Your Business
What pain point is it trying to solve
A pain point is a specific problem your prospective customers are experiencing. For RJ's Mercato, he studied the real challenges people within BGC face after office hours. BGC's traffic between 5 pm-7 pm is infuriating.  It is so hard to go out of the city and even find a ride.
RJ didn't invent transportation, though, but introduced a place where one could stay and wait for the traffic to subside. So instead of being stuck in traffic, he offers food break to BGC workers and visitors.   A place where one could grab a bite, meet friends over food and drinks, or extend office and meet one's core group. The young entrepreneur disclosed that Mercato has the most number of customers between 5 pm to 7 pm when BGC is just full of cars, and almost everybody finds it hard to get a ride home.
What makes it unique and innovative
Many entrepreneurs copy their competitor's business model, thinking the latter's success will be theirs as well. But what RJ and other successful business people advise to grow a business is to set one's brand apart and find its unique identity.
RJ's brand identity is not merely providing food to those finding comfort amidst the traffic. Mercato Centrale offers a wide assortment of food coupled with affordable prices that will surely make the heartiest of eaters want to pig out.  Likewise, for the tenants, RJ was able to position Mercato Centrale as the best place for start-up food entrepreneurs to test product offerings and learn the basics of food business before scaling up to a restaurant.  That innovative goal sets Mercato Centrale unique compared with other food hubs. 
What is the secret sauce
As most entrepreneurs aim for their business to succeed, one way to do it is to always look for ways to improving it.  Either they opt to offer better products or adopt more efficient processes, it is important that the core of their business remains. And that core is their secret sauce.
A brand's secret sauce is what differentiates it from the other same businesses. It is that special little touch that makes the brand stand out from others and ahead of its competition. Such secret sauce that makes it taste so good that others wish to duplicate it and add to their creation.
From the six months that we have joined my mother, we discovered our business' secret sauce.
Excellent customer service is every company's best investment.  Not all, though,  know how to take care of their customers. And this commendable customer service is that high force – our secret sauce – which makes our agency thrive for two decades and more.  My mother's unique way of taking care of her clients indicates the sincere desire to build something of value.  And this concern is very innate in her. Customer service has been our company's innate brand identity, and we will use this as our capital to get new accounts. 
Ways to Grow Your Business
Glad that we were able to attend the Entrepreneurs and Freelancers Forum 2020.  More than being able to network with others, we gained expert knowledge about entrepreneurship. Most importantly, we have this renewed motivation and confidence that we can grow our business. Thanks, Manila Workshops for managing such a learning event.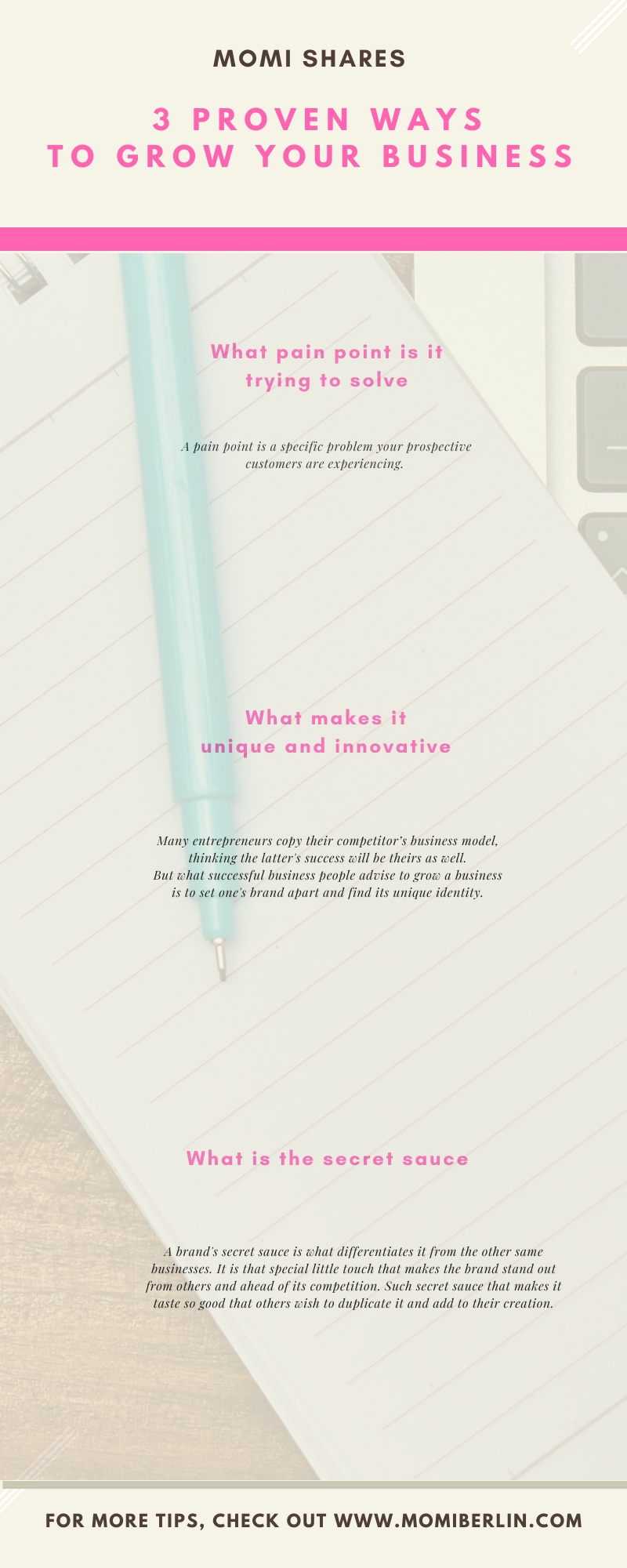 Momi Berlin Directory
Manila Workshops Website | Facebook