Project in HELE:  design your own shirt
Things to bring:  old or new shirt, sewing kit, design materials (ribbon, buttons, etc)
Five years ago
I gave to Firstborn my old shirt.  I told him to think of ways on how to design the shirt.  This is how he sees the shirt to be: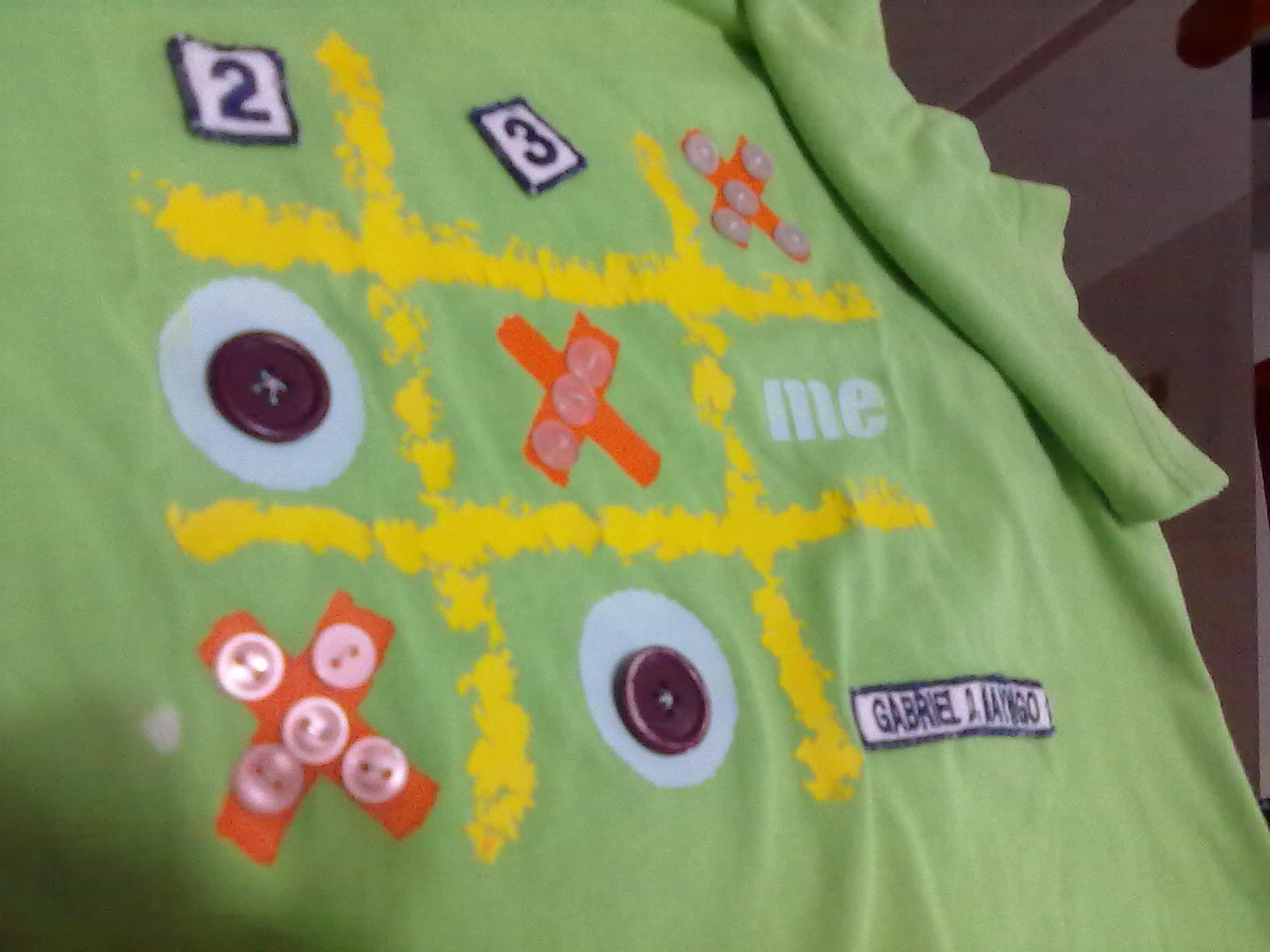 He wasn't able to finish the project in school.  His teacher allowed them to bring home the shirt and finish it, hopefully without the parents doing the project themselves.
So I left Firstborn work on his own.  I saw him twice remove his eyeglasses to thread the needle.  I even heard him say "ouch."  His finger might have been pricked by the needle.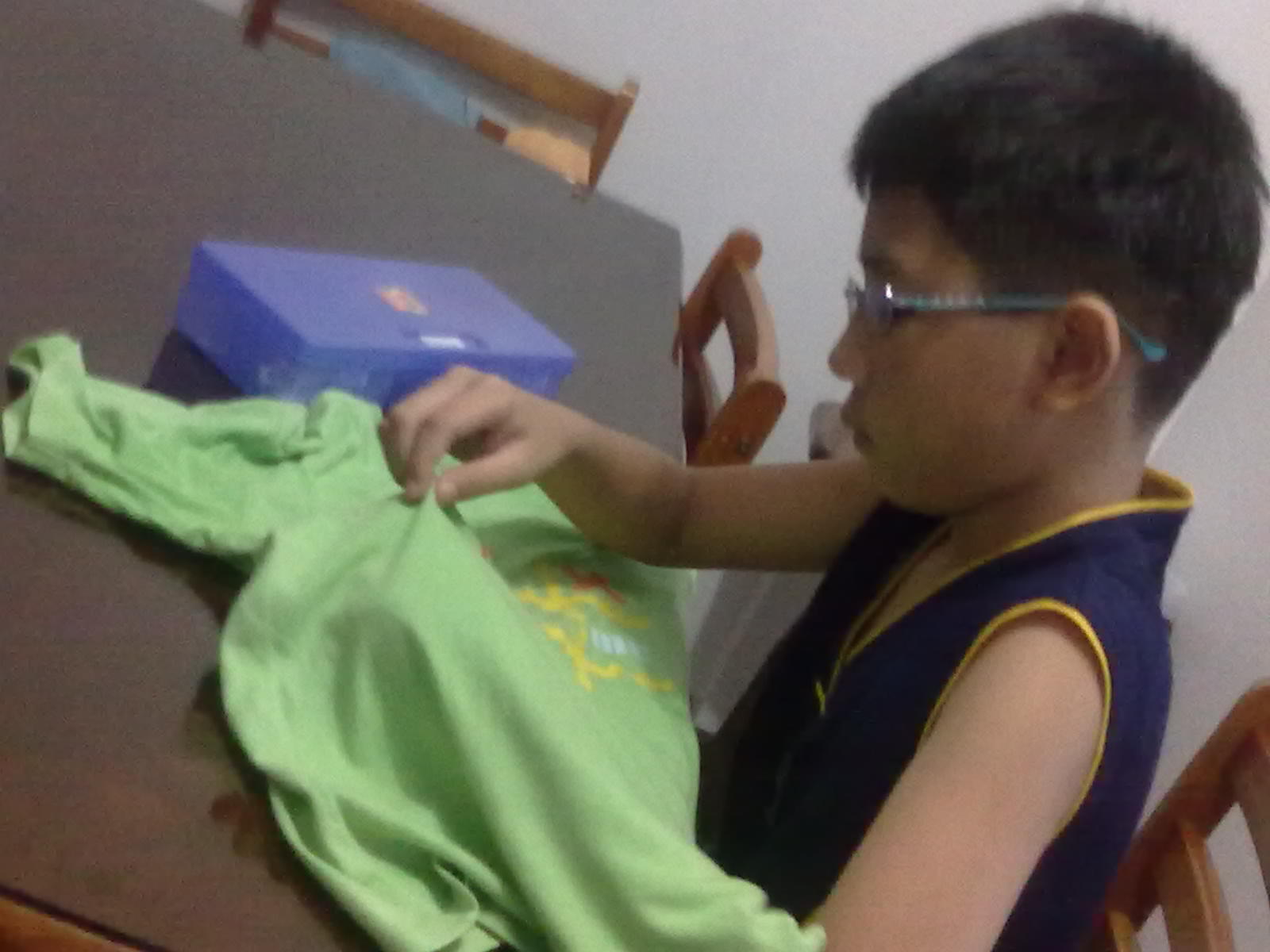 After hours of working on his project, Firstborn proudly presented to me the newly designed shirt.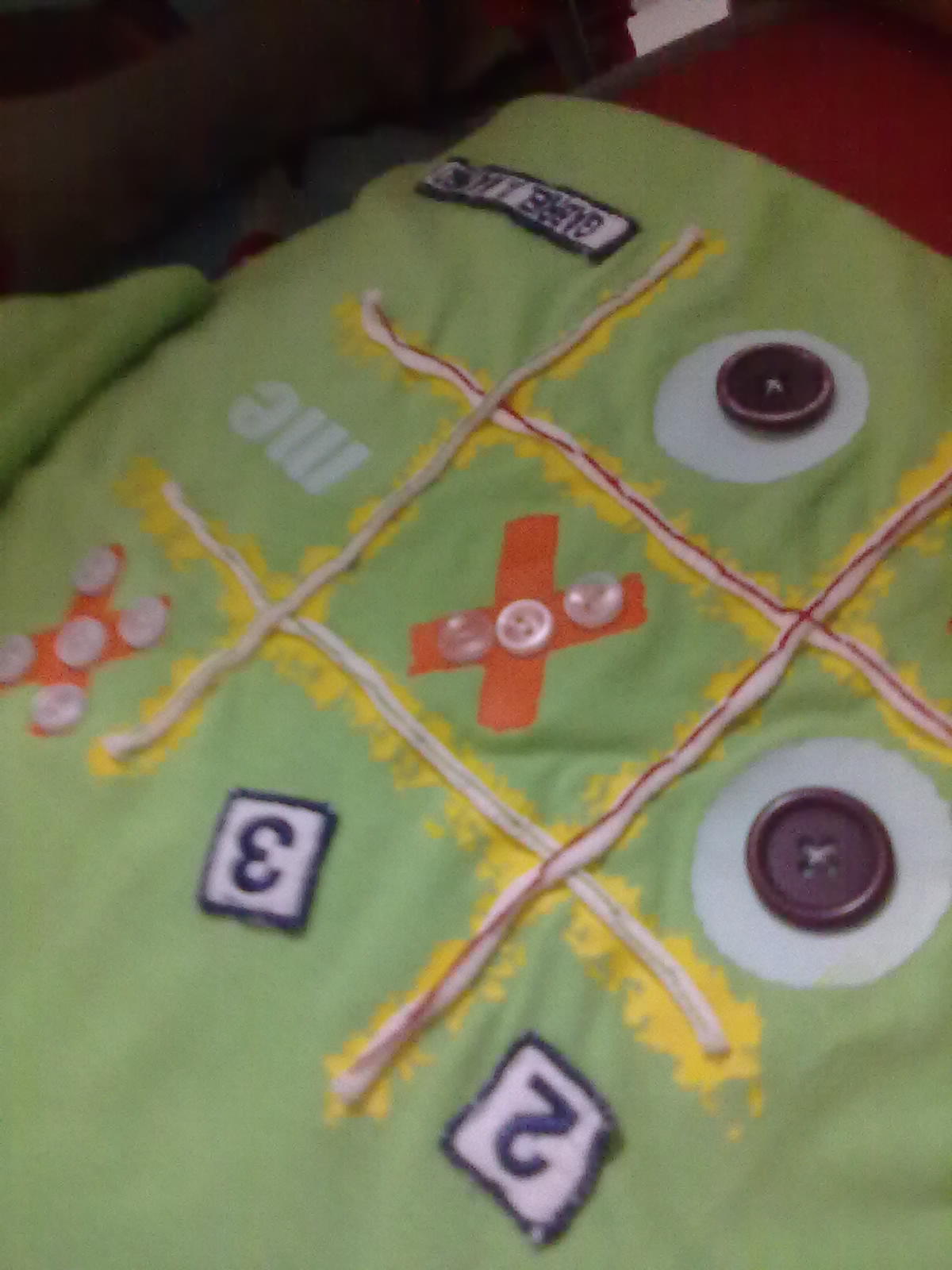 Nice job, Firstborn!
Life moves so fast
Another unpublished post dated August 10, 2012.  Firstborn was only in Grade 5 here.  Now, he is a Grade 9 student in an all-boys school.  In two years from now, he will move up to Grade 10 and will soon attend senior high school.  Life moves so fast.   We need to document the good times and even what happens in between.  Hope this post would bring beautiful smiles and memories.