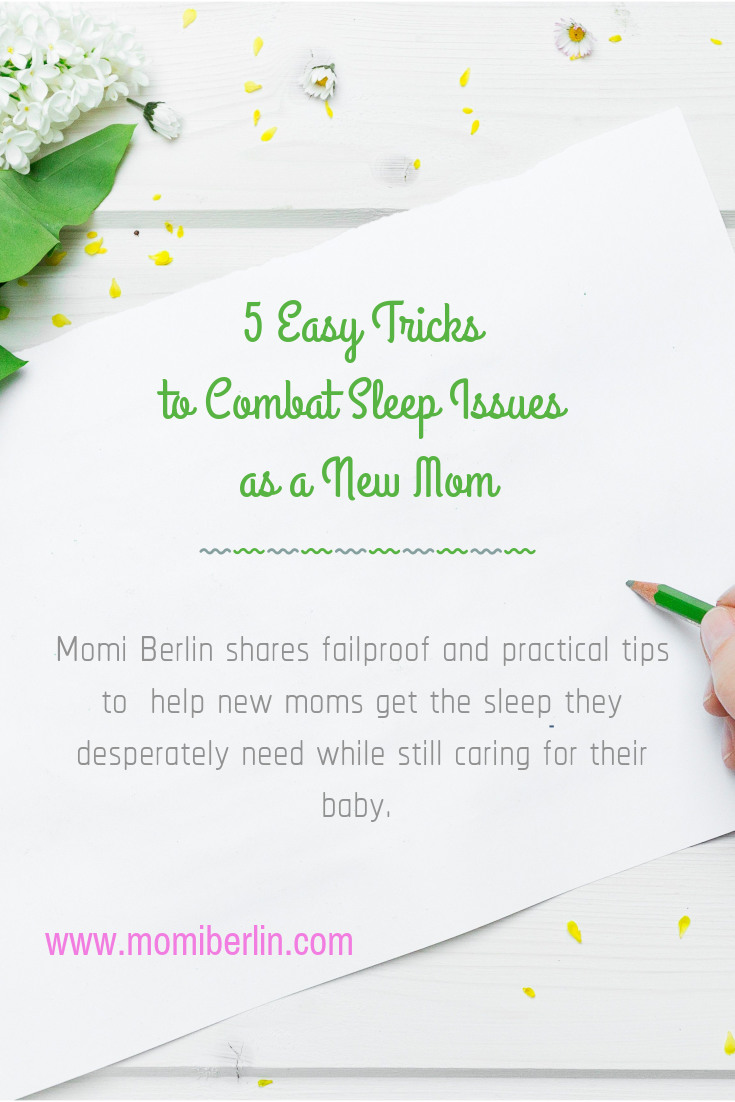 Sleep deprivation sometimes goes hand in hand with being a new mom. It happened to us before and to somehow cope up with it, we switched up our routine. This change was to ensure we – our bundle of joy and me – are both able to get a good night's rest. We would like to share with you a few practical methods to help you get the sleep you so desperately need while caring for your baby.
Sleep When Your Baby Sleeps
One of the best ways to combat sleep deprivation is to take advantage of every second your infant is sleeping.  Join your baby for a nap. As you are probably waking up every few hours in the evenings to feed, change, and burp your child, it is highly unlikely that you can get sufficient sleep.  Joining your child for a nap will help you get enough rest.  You will also find that napping with your baby helps you get more in tune with your infants' routine.
Co-Sleep Solution
Co-sleeping may be frowned upon by some. However, allowing your little one to fall asleep next to you will dissolve numerous daunting concerns that new moms are known to face. The effects of co-sleeping are simply exceptional as you will be able to provide your infant with constant love and reassurance, which will likely prevent them from waking up unnecessarily.
Enhance Your Comfort
Even though you may be directly focusing your lack of sleep on the arrival of your baby, there could be other significant reasons you are unable to get enough quality sleep. While adapting to an appropriate bedtime routine is essential, you may also want to consider investing in a high-quality hybrid mattress.  Such kind of mattress combines two or more comfort systems to enhance both ease and support. Because your sleep environment is crucial for quality sleep, making a few adjustments to your bedroom would be hugely beneficial.
Rule Out The Baby Blues
You may be reluctant to even consider that your sleepless nights may be influenced by the infamous baby blues. However, rather than neglecting your emotional state, you should ensure that you are not battling the baby blues.  Consult with your healthcare practitioner. Sleep deprivation can drastically increase your risks of developing postpartum depression as sleep loss can contribute to mood changes and hormonal imbalances. The baby blues are by no means a unique condition that only affects certain moms as this new mom problem favors none.
Sleep Inducing Aromatherapy
Lavender aromatherapy will provide beneficial sedative effects that effectively help relax both you and your baby in the evenings. Even if you are exhausted, you may still find sleep a far off luxury as you are unable to relax and wind down after a busy day as a new mom.  This means then that calming aromatherapy may help achieve sleep a lot easier.
Combat Sleep Issues
Sleep deprivation is typical of parents of newborns. We have been there. We cared for six boys before and these practical tips helped us to somehow enjoy sleep the best way.
As we always aim what's best for our little ones, it is equally important, too, to take care of our health and wellness. Trying to get as much sleep as we can is one of them. Sleep deprivation can not only make us grumpy and foggy but may also affect our sex life, memory, looks, and health. And we surely do not want to have these problems as we care for our infant. After all, having a baby is something to celebrate and not stress us. So next time your little bundle of joy sleeps, drop that phone or whatever makes you busy and take a nap, too.