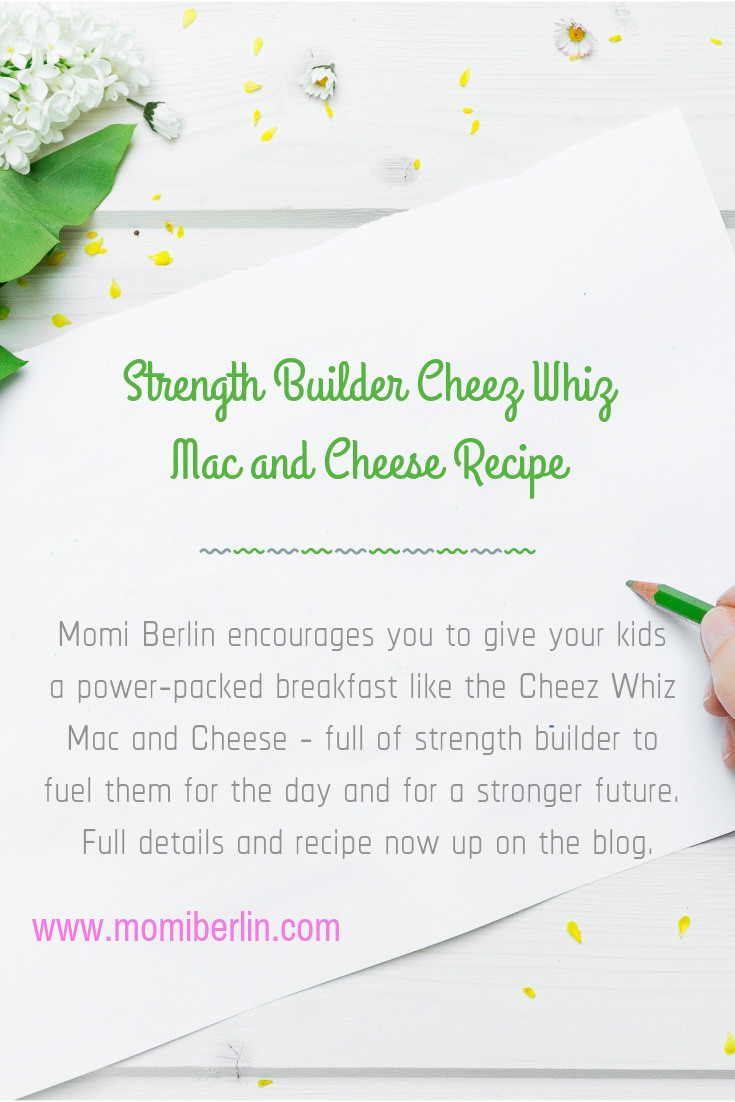 Seeing how my kids grow and interact, I am one of the many parents who believe that play contributes to the overall development of youngsters. Through play, they become more socially intelligent, physically strong, and confident. It is for this reason that I encourage them to be physically active and play with their peers. Often when we are at home, we play and also provide them with educational toys that would ignite their imagination and creativity. More than developing their social skills, I feel our bonding as mom and son becomes strong.
Strength Builder Breakfast
Of course, to help them have the needed energy to be active, children need all the nourishment they can get. That energy will fuel them not only for the day but for a stronger future. And to start the day, we always make sure their breakfast- the most important meal of the day – is power packed with the right vitamins and nutrients.
Our breakfast need not be complicated, though, or else, I will be stuck to food preparation all day long. A simple mac and cheese, a slice or two of bread, and a glass of milk may be considered as a strength builder breakfast for us already.
Strength Builder Mac and Cheese
The bread and the macaroni are important sources of vitamins and minerals as well as carbohydrates. They are the body's main source of energy to help fuel the brain, heart, kidney muscles as well as the central nervous system.
The glass of milk and the cheese in the mac and cheese give calcium which is important to help strengthen the bones and also ensure normal cell function.
Often, I include strips of meat on our mac and cheese, to provide protein. Protein is important in our diet as it forms antibodies to protect the body from foreign invaders like disease-causing bacteria and viruses.
Mac and Cheese Ingredients
500 grams macaroni noodles
450 grams Cheez Whiz
150 ml evaporated milk
salt and pepper to taste
bacon and ham strips (optional)
Mac and Cheese Cooking Instruction
Cook macaroni then drain.
In a saucepan, melt butter. Cook bacon or ham strips. Add milk; stir constantly. Stir in Cheez Whiz and cook over low heat until cheese is melted and the sauce is a little thick. Pour macaroni; stir well and serve.
Strength Builder Cheez Whiz
Have I mentioned to make our mac and cheese healthier, we use Cheez Whiz? Cheez Whiz is full of strength building nutrients such as Vitamin A, Vitamin D, Calcium, and Phosphorus. Given these vitamins and minerals, Cheez Whiz helps prepare our kids for the moments where they will need strength.
Again, play is important for my two toddlers; so I allow them to play outside. If we can't go out for the day, we play in the comforts of our small house. And to ready them for the day's activities, I always make sure that their breakfast is power packed with all the needed strength builder. One example of a healthy and nutritious breakfast is my toddlers' favorite Cheez Whiz Mac and Cheese.
How about you, how do you prepare your kids for moments they need strength?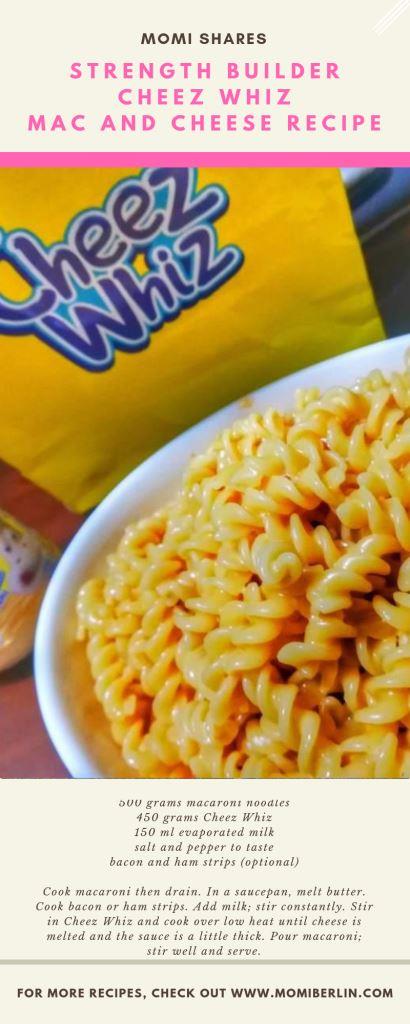 Momi Berlin Directory
Cheez Whiz Facebook | Instagram