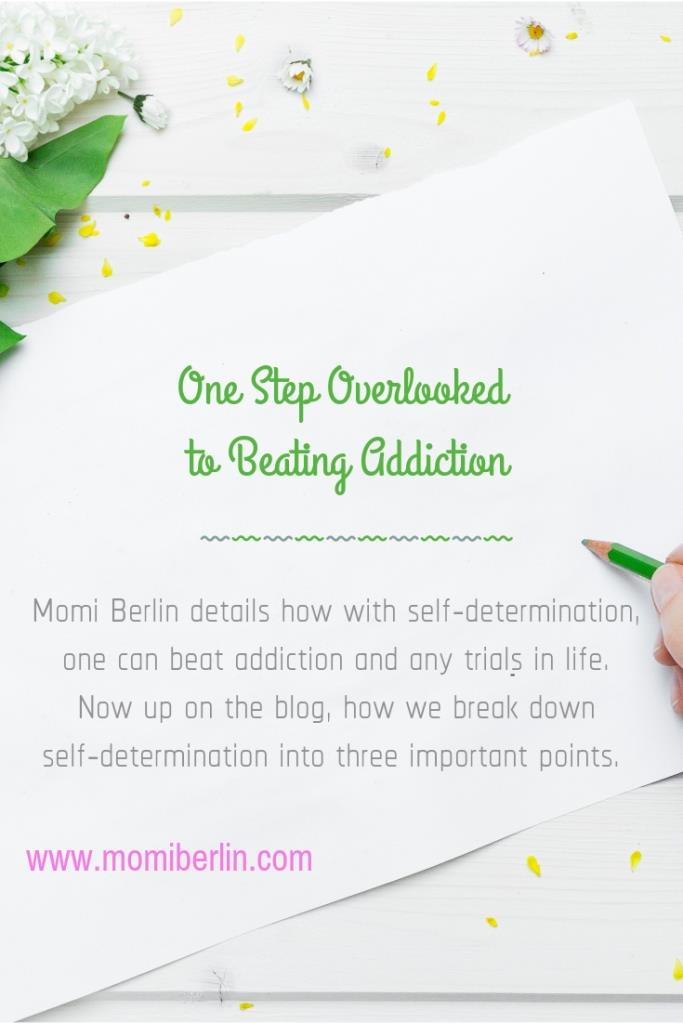 The mere mention of the word addiction brings negative reaction to most people. It may also be that terrifying thought that keeps you up at night. You might have tried everything you can to beat it. However, it may seem a bit more difficult than you think it should be. What are you missing? What do you need to do to overcome this addiction permanently?
Beating a habit can be difficult, but with determination, you can claim victory against it. But what makes addiction wrong or harmful in the first place?
Addiction is a condition wherein an individual engages himself repeatedly in the use of a harmful substance or in a behavior that brings compelling incentive despite its damaging effect.  It may involve the use of alcohol, nicotine, or cocaine.  Or it may be gambling, computer gaming, or collecting bags, shoes or any material things. 
The truth is, there are many ways to overcome an obsession, but there is one step that is too often overlooked. It is argued, that this step is probably the most important one in getting clean.
Self-determination
Self-determination is essential to defeating addiction. It is what makes the difference between whether your intention is sincere or not. We can break self-determination up into several points.
Wanting to get rid of the addiction
First, make sure you are ready to start this process. Reasons like your family and friends want you to be free from your addicting dependence is futile. The wanting to get clean must come from you.
To prepare oneself to be free, it is crucial to realize the damage such addiction brings. The damage could be anything from physical, emotional or spiritual. Once you've understood that the bad habit is not good for you, act to beat it. Click here to keep you started.
Recognizing the Challenges
Second, you need to accept that getting clean will not be easy. Generally, when you have an addiction, your body has to go through withdrawals when you deny it. Such withdrawals can be taxing, both physically and mentally. Understanding that this will happen prepare you for the struggle.
If you are a drug dependent, for instance, your addiction withdrawals might require you to find someone to monitor your progress. You might also find being restrained physically in a room where you cannot get the substance as helpful, too. There are plenty of facilities and centers that will help you accomplish this.
Focusing on your "Why"
Understanding why you are doing what you are doing is essential. It will help you go through your quest with ease. It will also give you the strength and motivation to continue. Thus, before you embark on the journey of freeing yourself from addiction, you have to ask yourself "why the need to get clean?"
Successful cases of those who finally came clean from such obsession usually had themselves as the primary reason for withdrawing. "For my children," as the next reason comes close.
Beating Addiction
Take time to recognize that you want to be free from the addiction. Second, accept that there are challenges along the way. Lastly, focus on your reasons as to "why you want to free yourself from the obsession." When you've successfully gone through these three keys towards self-determination, finally, you are on your way to defeating not just your addiction but any trials in life.