Momi Chooses Barlico, the Healthy Brew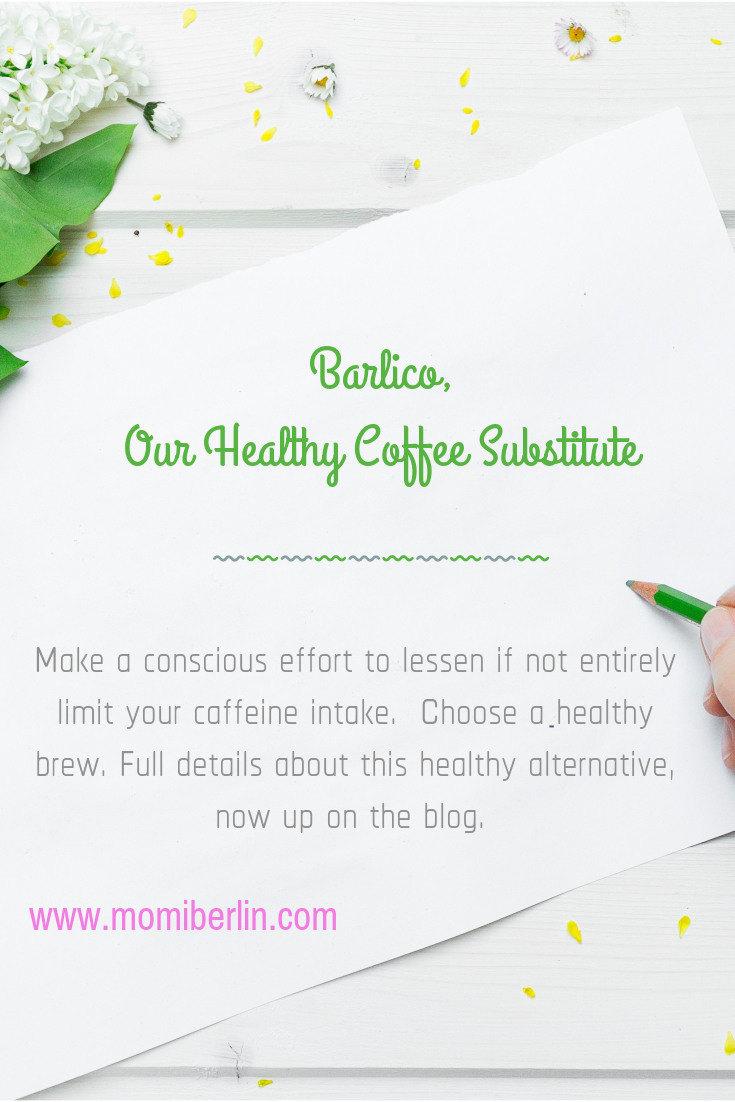 This mother was introduced to coffee when she worked at a public relations firm. Meeting clients and deadlines, and burning the midnight oil for the next day's presentation pushed her to try and love coffee. Until she stopped when she became pregnant, started to breastfeed, and learned caffeinated beverages could trigger her bile reflux.
The effects of caffeine
She understands that though caffeinated drinks like coffee and tea boost energy levels, they can also have the opposite effect. This especially holds true when caffeine leads to rebound fatigue after it leaves our system.
She stopped coffee and tea when she became pregnant and started breastfeeding. She knew that caffeine could enter the bloodstream, and even a small amount can be passed along to her baby through breast milk. Though some babies may remain unaffected by the effects of caffeine, there are some claims that a few little darlings get fussy and fully awake after having breast milk. The mom just had her dose of caffeine which finds its way to enter the child's body.
The healthy alternative to caffeinated drinks
This mother still misses coffee and the subtle yet stimulating effects of caffeine. Sometimes, she longs to have even just a cup especially if she has an article for submission.
Recently, she was introduced to a healthy alternative to coffee – Barlico. It is 100% caffeine free and is made from natural ingredients, making it a health-conscious option for breastfeeding moms and those who need to limit their caffeine consumption. To add, the main components of Barlico are barley and chicory.
Chicory
Chicory is a close relative of lettuce and cabbage and has a similar flavor with coffee. It is traditionally used for herbal medicine because of its many health benefits. For one, chicory promotes liver and gallbladder function. It also aids in digestion and helps manage osteoarthritis and other bone and joint diseases. This superfood also contains probiotic fiber, which promotes easy absorption of calcium.
Barley
Barley, on the other hand, is a healthy whole grain with various health benefits like cleansing the digestive system and helping in the kidney function. This whole grain, too, promotes bone health, lowers blood cholesterol, and reduces the risk of type 2 diabetes.
A study even suggested that barley-based drinks are known to increase milk supply among nursing moms, making Barlico a delicious treat to help in milk production. This mother is tandem feeding a three-year-old and a one-year-old so all the help to increase her milk supply is very much welcome. Thus, she is putting high hopes to Barlico. And in the five days she is having her regular cup of coffee substitute or chocolate drink, she can say that Barlico delivers.
A Healthy Brew 
Ow, may I add as well that even her two toddlers would take a sip from her coffee mug. And she lets them drink her Barlico because again, her drink does not contain caffeine. More so, the Choco Barlico, in particular, has barley and chicory which can help kids with their digestion. Barley and chicory also help eliminate toxins and waste, plus the extra boost children get from good carbohydrates in Barlico will help them stay active throughout the day.
So, doing your grocery shopping? Don't forget to grab a pack of Barlico products. Perhaps it's time to make a conscious effort to lessen if not entirely limit our caffeine consumption.
Momi Berlin Directory
Barlico Website | Facebook | Instagram
*Information on this blog post is based on personal opinion, experience, and research, and should not be considered professional breastfeeding advice.  Momi Berlin received sample products to give her honest opinion.