Momi Shares the benefits of riding the motorized carts of ZooMoov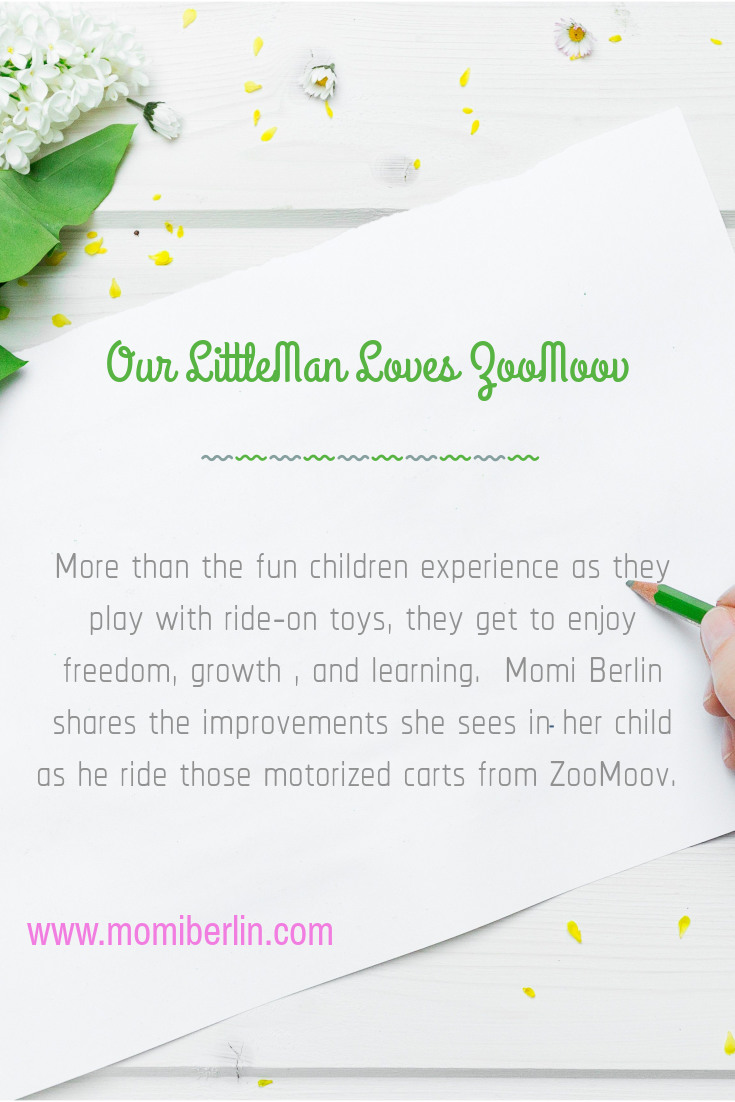 Whenever we go to the shopping center nearest our place to do our grocery, my little toddler would always stop by in front of the ZooMoov booth.  He would ask for a ticket in exchange for a token.  For a few minutes, he gets to hop onto a motorized animal ride and circle around the shopping center. 
More than the fun children experience as they play with ride-on toys, they get to enjoy freedom, growth, and learning.   Allow me to share with you the improvements I see in my child as he ride those motorized toys from ZooMoov.
Stimulate imagination and improve observation skills
While onboard the motorized animals, they get to explore their unfamiliar world.  From there, they discover colors, shapes, and sizes which help them improve their observation skills and stimulate their imagination.  Did you ever wonder how your little one learned of a new word which you didn't teach? Toddlers are very observant, and they tend to learn through opening their senses.  
Learn to balance and distribute weight 
As they operate those ride-on animals, youngsters also develop a sense of balance.  As they decide to ride roller blades, bikes, and roller skates, they tend to learn quickly. This is because they were able to learn beforehand how to distribute their weight while onboard a motorized toy.  
Be independent 
One positive effect of riding a motorized cart is learning independence.  Having the little ones to drive the vehicle all by themselves or with a bit of help is an excellent push to their self-esteem.  
Given these positive effects, I allow my son to spend a few minutes and enjoy his playtime at ZooMoov. I learned from my readings that ZooMoov is first conceptualized in Singapore as a child entertainment company. Its success in Singapore is what inspired the owners to bring the fun in the Philippines.  Now, ZooMoov is present in about nine malls: Lucky Chinatown, SM City Novaliches SM City Marilao, SM City STA Mesa, SM Southmall, SM City BF, SM Megamall, SM City East Ortigas, and SM Dasmarinas. 
Ow, by the way, we visited ZooMoov at SM CITY Novaliches last Saturday, and my son got free treats from them.  Children in their trick or treat costume can also get free candies when they visit any ZOOMOOV branch until November 1.  So hop onto your favorite motorized animal ride and get free treats from ZooMoov. 
Momi Berlin Directory