Momi Musings on What She Found at the Baby Company Crazy Baby Sale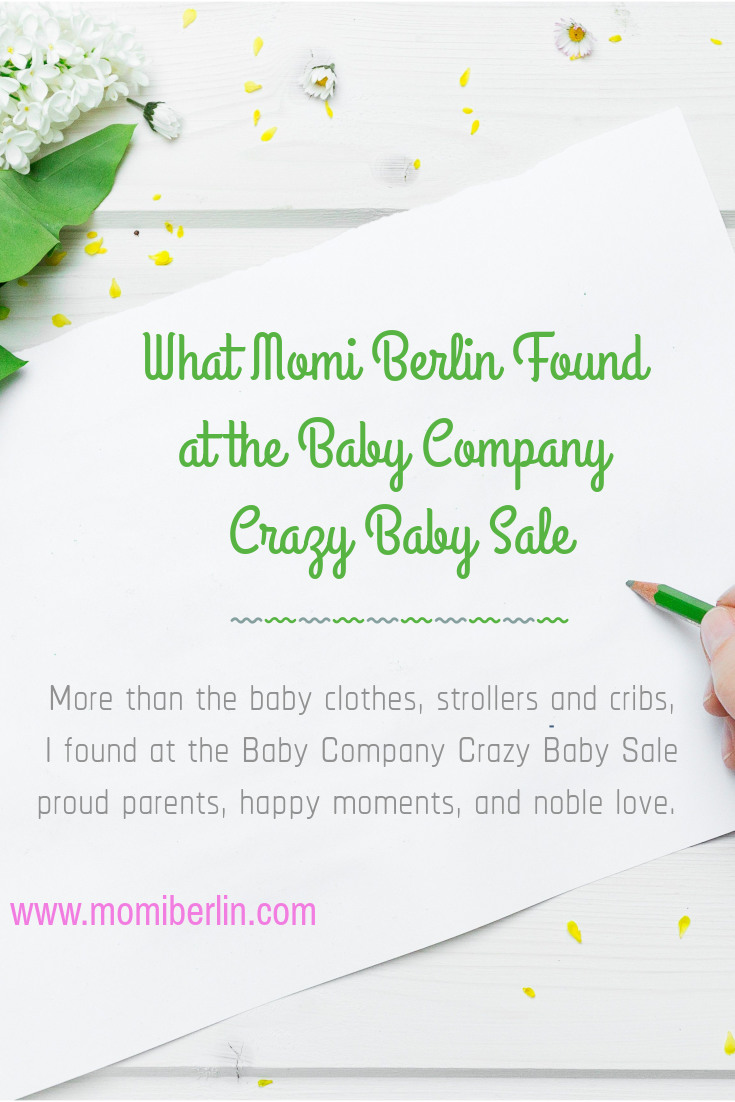 There is one event I never let pass.  Whenever I hear our favorite Baby Company will have a scheduled sale, I make sure to be present in one of the three days sale event.   Aside from the many brands and services in one roof, I love the fact that discounts are up to 70% off.   Freebies are aplenty, too, especially if you are a Mom Card or SM Advantage cardholder. 
For a mom with a toddler and a baby plus three teenage boys, real sale events like that of Baby Company's honestly give us significant savings.  It is also the time that we buy baby essentials and favorites in bulk.  
Baby Company Crazy Baby Sale
Last August 10 to 12, Baby Company staged its Crazy Baby Sale at the SM MOA Convention Center.  Despite the heavy rain on those days, the hall was jam-packed with shoppers all excited to score big. 
Together with my family, we shopped for about two hours.  We didn't spend much time on each booth as we know already what to get.  We stayed for a couple of minutes in some stalls to check on new products, but other than that, our shopping was rather fast and hassle-free. 
A friend asked me one time if such sale is indeed worth the time.  For me, it is.  As mentioned, it is when we buy baby needs and essentials in bulk.  Our favorite diaper,  for instance, was at 20% off, so we got to purchase packs good for about three months.  The tooth gel cleanser we prefer was at a discounted rate as well; thus we got a few boxes that would last for a quarter.  Another baby essential for us are cotton buds.  Various brands were on sale; hence we got several canisters.  These needs aren't perishable anyway and are daily essentials, thus stocking on them wouldn't hurt the budget.
Baby Company Crazy Family Love
Aside from securing months of baby essentials, another thing I love about Baby Company Baby Sale is seeing families shopping around.  
Some are startups with the wife on the family way.  Others are couples with their kids in tow.  Though different family sizes, most of these shoppers have something in common.  
Most of them are excited looking for that perfect beddings for their little one.  The fathers are listening intently to the sales assistants as the latter show how to fold and unfold the stroller and high chair.  The moms are all smiles – perhaps imagining their babies – as they find it hard to choose among the many onesies, rompers, and overalls.
These people's eyes speak of love.  They traveled, didn't mind the intense rain, not just to score big time on discounts, but to show to other shoppers and people that like them, they are proud parents too.  That they have cute little ones or are about to have their little darlings.  That they want to share with other parents the excitement, also, of being parents smitten by anything baby.
Last Saturday, I, together with my family, went to the Baby Company Baby Crazy Sale.   It feels divine being surrounded by like-minded parents who are equally crazy about their babies.  And more than baby clothes, strollers, and cribs, I found at the Baby Company Crazy Baby Sale proud parents, happy moments, and noble love.