Don't you wish to spend at least two days a week at the spa? Unfortunately, you might not have enough budget and time to travel to a spa retreat. However, that doesn't mean you cannot create your own spa experience at home. All you need is some creativity, a small budget, and new ideas for your bathroom.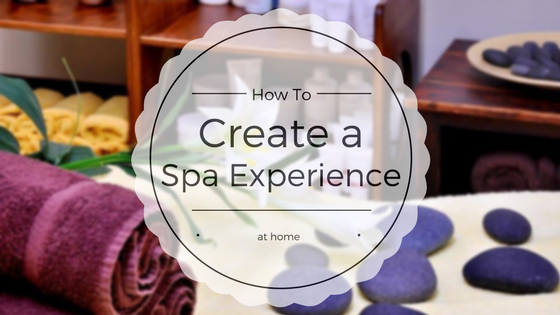 Paint it white
When you think of a spa, the first color that pops into your mind is probably white. So, if you want some spa-like atmosphere at home, you need to paint your bathroom white. Combine your fresh white walls with plenty of natural light and voila! However, your home spa must not look boring and plain. In order to break the monotony, you should be brave with other elements, especially tiles. You can use some interesting white tiles with a few darker details to provide contrast. Also, you can contrast with other details, such as your tub, some accessories or floor tiles.
Pay attention to fixtures
Plumbing fixtures are the crown jewels of any bathroom and spa retreat. If the jewelry is fancy, the room is guaranteed to feel elegant and luxurious. Instead of going for some ordinary taps everybody has, try finding something more interesting. Bring a modern edge into your home spa with fixtures with angles or curved edges and make the bathroom look perfect. Also, modern edgy fixtures will provide a pleasant contrast to your tub, shower and sinks and all other somewhat rustic and traditional elements you might have in there.
Clean the air
When it comes to spas, the air is an important element. It must not be stuffy or somewhat heavy. It has to be clear and it has to relax you as soon as you enter your bathroom. Start by adding a few plants that will clear the air and provide you with sweet smells and relaxing spa-like décor. If that's not enough, you can always rely on some of the best air purifiers that can even contribute to the whole elegant and modern look of your personal spa.
Focus on details
Details are the ones that will make you feel like a queen in your own personal spa. Plus, they will add some elegance and luxury into your bathroom. Start with the bathroom's design and add a crown molding that will provide a spa feel. After that is done, you can focus on decorating with some fabulous pieces. Add a tray on your vanity where you can keep some small bar soaps, makeup kits and other things that you use when you like to relax and enjoy.
Add nature and rustic elements
What can help you relax better than some natural and rustic elements? Make things more interesting and spa-like by adding your favorite flowers into the bathroom. Better yet, you can make a small table for the vase if you add a smaller tree stump beside the bathtub. Another way to incorporate nature is through solid wood furniture pieces, for example, your vanity, which you can paint white. Also, you can provide a smaller wooden shelf where you can keep your scented candles.
Treat yourself!
Besides making your home spa you need to actually enjoy it. Whenever you feel like it, you should treat yourself. Place a lush bouquet you just got next to your bathtub for a luxurious feel. Fill the tub and sprinkle it with rose petals and place a glass of fine wine beside the tub. Gather all the essential oils, face masks and other beauty products you would like to use and sink into the tub. Set the mood with some scented candles and dimmed lights while a nice box of dark chocolate paired with your wine will help you relax even more and enjoy your homemade spa experience.
Stop counting days until your next spa vacation when you can have one right at home. Follow these simple tips and turn your bathroom into the best spa in town made just for you.
Note:  Emma Lawson is an Aussie lifestyle blogger who constantly improves her skills both as a teacher and as a parent.   She is passionate about writing and learning new things that can help us lead a quality life.   She is one of Momi Berlin's favorite guest writers.  Emma is guest blogging again, this time about "How to Create a Spa Experience at Home."  She enumerates creative ways to turn one's bathroom into the best spa in town.