Yesterday, April 8, an earthquake hit Batangas province.  The quake measured 5.9 on the Richer scale and was the second and strongest of three that occurred over a 20-minute period.  No reported casualties, but the power was cut off in several areas, including in our place.  We live in Quezon City.
Given this, Momi Berlin shares this helpful infographic on How to Prepare your Family for Earthquake.  Also included is a list of important necessities one should put in his emergency bag.
How to prepare for earthquake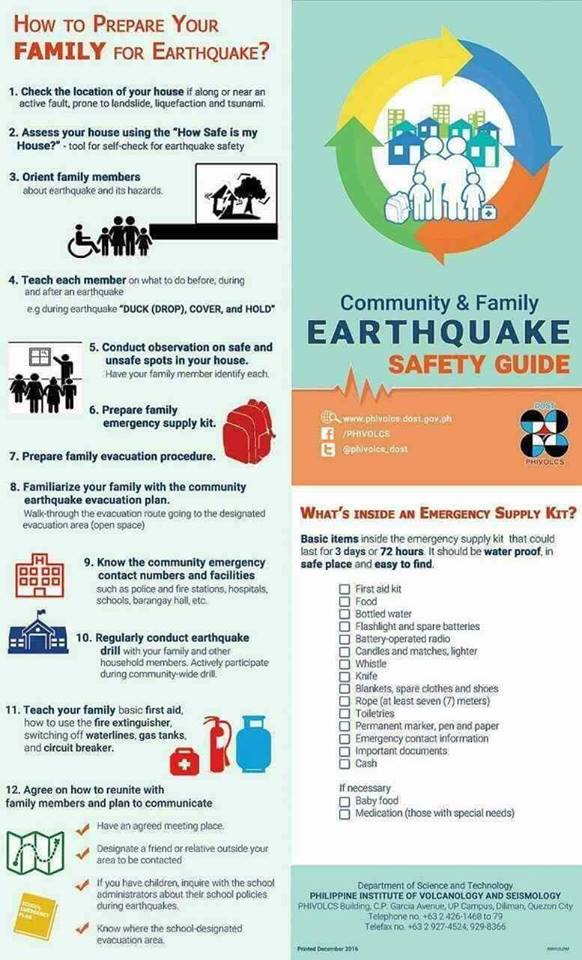 Earthquakes are inevitable.   But the potential damage can be lessened. Preparation is essential to surviving a disaster.  Start today than putting off until tomorrow what you can do today.
And stay safe.