Have you heard of the "Belling the Cat Fable?"  I read it to my 18-month-old son just this morning.  And just like the other stories we have read or seen, this one has a beautiful lesson  worth sharing.
Long ago, the mice had a general council to consider what measures they could take to outwit their common enemy, the Cat.
Some said this, and some said that; but at last a young mouse got up and said he had a proposal to make, which he thought would meet the case.
"You will all agree," said he, "that our chief danger consists in the sly and treacherous manner in which the enemy approaches us. Now, if we could receive some signal of her approach, we could easily escape from her. I venture, therefore, to propose that a small bell be procured, and attached by a ribbon round the neck of the Cat. By this means we should always know when she was about, and could easily retire while she was in the neighbourhood."
This proposal met with general applause, until an old mouse got up and said:
"That is all very well, but who is to bell the Cat?"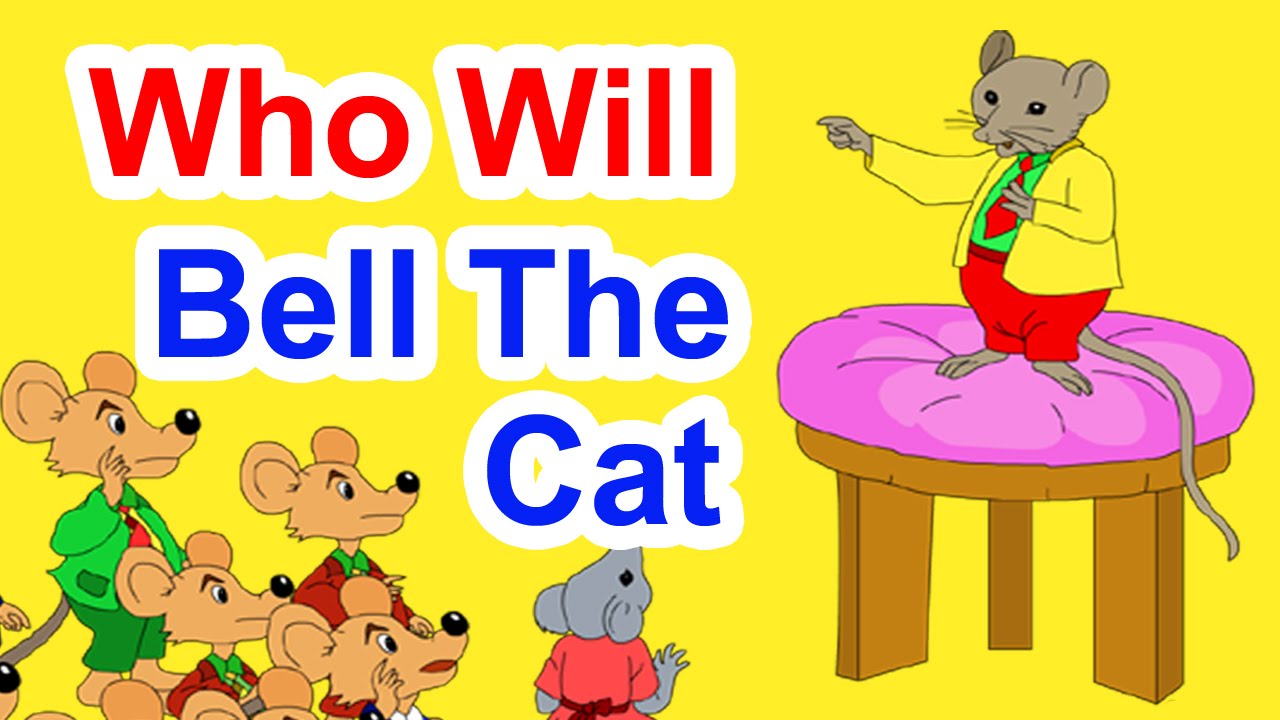 The mice looked at one another and nobody spoke. Then the old mouse said:
"It is easy to propose impossible remedies."
The Friend who does not  listen
I have a dear friend who keeps coming to me for advice.  Yes, she would call or text to ask what she needs to do. She is in deep trouble.  It frustrated me, though, that she keeps asking for solution to her problem and yet it seems she doesn't listen to you.  I could feel her pain and her desire to be out of the situation.  And yet, she does nothing.
Moral of the story"Belling the Cat" and the Friend who does not listen
Problems need solution.  The solution though should be realistic.  The young mouse had such promising answer to their everyday worry about the cat.  His proposal seems promising as well.  But then, it was not sensible.  No one from their tribe would dare come near the cat.
The friend who does not listen has become a problem because he is weighing me down.  And that could lead to irritation and animosity, which definitely is not healthy for our friendship.
I got to realize that we have our own issues and concerns to deal with.  Most of the time, crying to our friend's shoulder is the easiest way to unload ourselves from the weight of our day-to-day troubles.  And as a caring friend, he tends to give advice – solicited or otherwise.  But we need to remember that it is only us who knows the impact of own pain.  And because we know, we are able to decide how and when to give remedy.  Sometimes, it takes us days, weeks or even months to act, but we will surely act.  We just need to perhaps enjoy the pain then it would be certainly our conscious self who will finally got the hang of it.  We will then act to solve our own problem.
Take it from Aesop. Let's apply a reality check to schemes for Belling the Cat.  Do not get frustrated and effected when friends seemed not to listen to our advice.  We cannot impose solutions to them.   They need to realize within themselves the issue and once everything is clear, they could solve their own troubles.  The best way we could do is lend an ear or perhaps a shoulder to lean on.