It has been more than three years since my missed abortion.  Though I have not forgotten all about you, Angel, I failed to remember I kept a diary of us together.  Reading them again made me ask God how you have been?  You would have been three years and two months old today.  But I read in one literature that in heaven,  there are no children or elderly.  "Some have said babies are given a resurrection body  (1 Corinthians 15:35-49) that is 'fast-forwarded' to the 'ideal age,' just as those who die at an old age are 're-wound' to the perfect age. Some believe it to be around 30. Some guess 33 since that is approximately the age Jesus was when He died. (lifted from https://www.gotquestions.org/age-Heaven.html).
Anyway, I know you are watching us from heaven.  And you saw your momi sad.  So you made me discover these writings to remind me of how strong we were back then.
The diary of Angel:  Week 4 Day 5
I was not able to document everything before.  Now with your coming, I would like to make an account of everything throughout our eight-month journey.
Today is our four weeks and five days together.  We had a not so good night sleep. I had a nightmare.  I dreamt that I was sleeping at work and my boss called my attention.  I promise to pray more sincerely tonight so we could have a real peaceful sleep together.
I woke up at 5:45 am.  Too late to prepare so I just cooked hotdog for breakfast and spam for lunch.  Sorry, I'm making you eat processed food.  No time to prepare for real food.  Next time I would wake up real early.
We arrived late at the office because your mama did not know how to exit the MRT.   I also walked slowly for fear that I might slip because the rain made the road wet and slippery.  I did not want you to get hurt.
We ate our breakfast inside my station.  I only had two jumbo hotdogs for us, and you craved for more.  I got a piece of spam from our lunch box.  And after a few minutes, I felt that you're already satisfied.  I saw a slice of egg pie inside my bag.  I remembered getting that egg pie from our ref this morning.  I feared that you starve during our stay at the office,  so I ate the egg pie.  Now, I felt so full.  I hope you're satisfied as well.
Lunch time.  I was so sleepy.  Was that you who's making me feel sleepy?    I tried to catch a nap.  I feared you might get hungry as I did not eat the Spam.  I did not feel eating it.  I did not know why.
We went downstairs to get something to eat at the canteen.  The beef meatballs looked delicious.
We didn't finish our meal.  Your mama did not like the smell of the beef meatballs.  The taste as well was not that pleasing.
As usual, your mama forgot to take her Duphaston. It was already 2 pm — an hour late.
Doc. Angge prescribed that I take Duphaston every six hours for 10 days.  I visited her yesterday at her clinic and she mentioned that I am experiencing some spotting.  Spotting, as I've understood it, is a sign of possible miscarriage.
Hold on there, our princess.  I am so excited to see you complete and healthy.  I will eat and sleep right for you.  I will take care of myself for you.  And all the more that I will love your brothers so they would love you back.
The diary of Angel:  Week 7 Day 2
Your mama is not feeling well since yesterday.  She spends her night at the Medical City for some lab and ultrasound tests.  She has been experiencing extreme tummy cramps.  She often visits the comfort room, too.
After signing the waiver and insisting that she can recover fully at the comforts of her little home, the resident doctor allows her to go home at past 10 pm.
culprit:
She has gastroenteritis.  Though usually involves both diarrhea and vomiting, she experiences diarrhea more.  Abdominal cramp is too much.  The doctor says its viral and may be caused by fatigue (check), headache (check), and muscle pain (check).  Full recovery is within a week.
Today, she forces herself to eat breakfast.  She eats half of her lunch as well.  She wants to sleep; she somehow blames herself for reporting for work and not spending the day on bed.
She drinks plenty of water with Hydrite to rehydrate herself.
What consoles her the best is knowing that you are unharmed — so alive and indeed kicking!
Her doctor recommends that she has a transvaginal ultrasound to make sure that you are ok.  And she nearly cries upon seeing your developing hands and feet.  The doctors says you have such nice heartbeat.
Can't wait to see you, little princess.  And as always, hold on there.
The diary of Angel:  Week 7 Day 3
I saw brown discharge.  There were pretty plenty that they freaked me out.  I called your papa to report what I have just discovered.
I just had my transvaginal ultrasound a week ago and again, two days ago.  And the doctor affirmed that you are so alive and have an excellent heartbeat.  I was so eager to call our OB to report the brown discharge but somehow had second thoughts.  I did not feel any cramping.
The closest I could consult was the internet.  Read that the kind of spotting or discharge I have just experienced was completely normal after a vaginal exam.  Likewise, a brown-colored mucus in the first trimester is also relatively common.
Ok.
The diary of Angel: Week 7 Day 4
On my way from the house to the office, I have been thinking of what I want to eat for breakfast. And I can't think of anything but –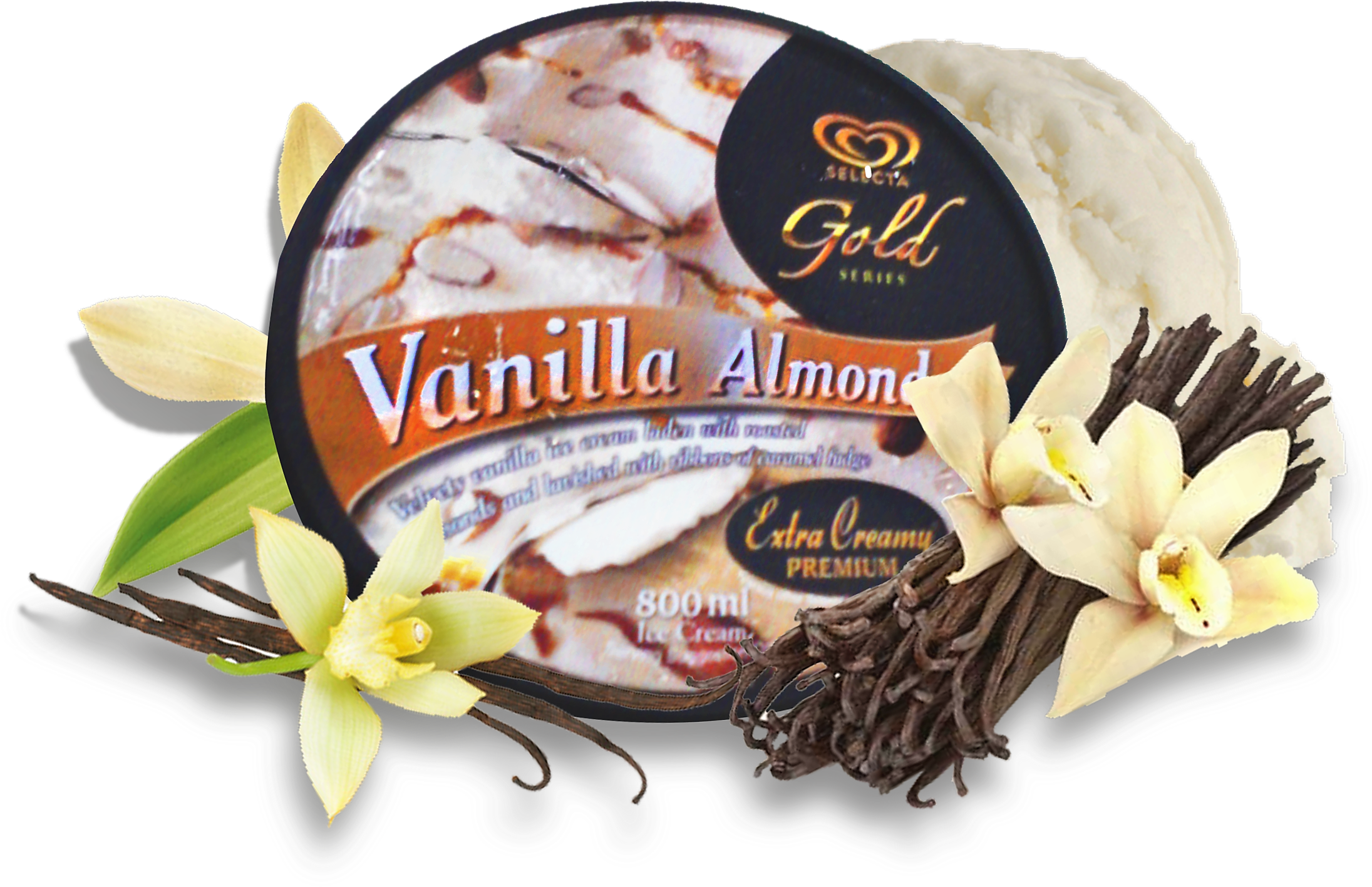 So this morning, I am having an 800ml Selecta's Gold Series Vanilla Almond for breakfast.  The label says this velvety vanilla ice cream is loaded with roasted almonds and is lavished with ribbons of caramel fudge.
The diary of Angel: Week 8 Day 1
Thinking of more names–
Bella meaning and name origin
Bella b(el)-la as a girl's name is pronounced BELL-ah.
It is of Italian and Latin origin, and the meaning of Bella is "beautiful".
Also a short form of Isabel or Isabella (Hebrew) "God's promise"
Brielle meaning and name origin
The meaning of the name Brielle is God Is My Strength
The origin of the name Brielle is French
Notes: Short form of the name Gabrielle.
The diary of Angel: Week 8 Day 2
Maybe because I had a well-rested Sunday, I am quite relaxed and good today.
I had 7 11's Supreme Siopao Asado for breakfast.  Yes, I did not eat my macaroni spaghetti baon.  I did not feel like eating spaghetti today.
In between my wanting to eat, I have my crackers beside me to tame my not so hungry stomach.  I spoke with a friend today and she recommended that I start drinking Anmum.  I will ask your papa to buy me one then.
I had pinakbet and liempo lechon paksiw for lunch.  And thank God I have almost consumed my one cup rice.  For the past two weeks,  I hardly finish a cup of rice. I raided the ref and saw my vanilla almond ice cream.  And though I had fruit salad for dessert, I still managed to eat so many spoonfuls of my ice cream.
I think I am regaining my love for eating na!  For the past two weeks, I was very picky yet always hungry.
I have discovered, too, that I could sleep easily if your papa would massage my feet with Efficascent Oil.  So, it has been part of his daily routine to massage my feet before I sleep.
The diary of Angel: Week 9 and Day 1
I told you to hold on, and yes you did.
I prayed hard everyday that you be complete without any deformities, and the doctor announced that you were indeed compete – you already had your hands, fingers, feet and your beautiful face was just so beautiful.
You were still there inside my womb, holding perhaps.  You were nine weeks and 1/7 day old.  We do not want to hasten your birth.  We want to see you complete.
I do not know until when you will be there inside me.  We had nine good weeks together, and we are still counting for weeks to come until finally, you are ready to be out.  I will still carry you, and by the time you are ready, I will be ready, too.
The diary of Angel: Week 11 Day 3
I  was told at my  11 weeks and one day age of gestation that you were no longer developing.  You stopped growing at nine weeks and one day.  You had no more heartbeat and your color already changed.
I never had an idea that the baby I was carrying was already dead.
Our doctor called it missed abortion.
The diary of Angel: Week 12 Day 5
On my way to work on board the MRT, I felt a discharge of blood. I checked on myself inside the comfort room and my underwear was covered with chunks of blood.  I washed myself to clean the blood and I felt something hanging.  I gently pulled it, and on my palm beside another chunk of blood was you.
You were there so calm and complete. I immediately recognized your round black eyes.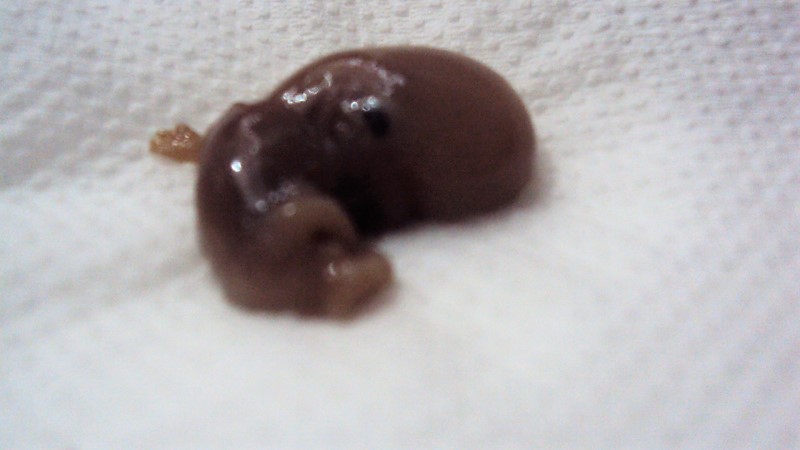 Despite our doctor's warning that I might not recognize you anymore and everything that would come out will just be blood and tissue, I  was still able to hold you in my palm.  And you went out naturally and so complete.  Thank you, Lord.
We named you Angel.  We have no idea what your gender was.  But I knew from the start you were a she.
After three years
God truly works in mysterious ways.  Depression hit me and I am still enjoying its company until today.  Then I found this diary.  And it made me remember everything we have been through.  You were so strong.  I was strong that time. too.
Now, I am showing weakness.  I am carrying a baby inside me and yet I am not happy.  I know she knows, too, that she is not wanted.  I can't even tell her to hold on just the way I was able to tell you.
I know you are watching us from heaven.  And you saw your momi sad.  Help me pray, Angel.  I need the gift of acceptance before it's too late.