And I just need to go back.
I, together with four fellow bloggers, celebrated with The Felicidad Mansion as it marks its first anniversary last Wednesday through a grand food tasting event.  The place is just as impressive as the food and the styling. Everything speaks of elegance.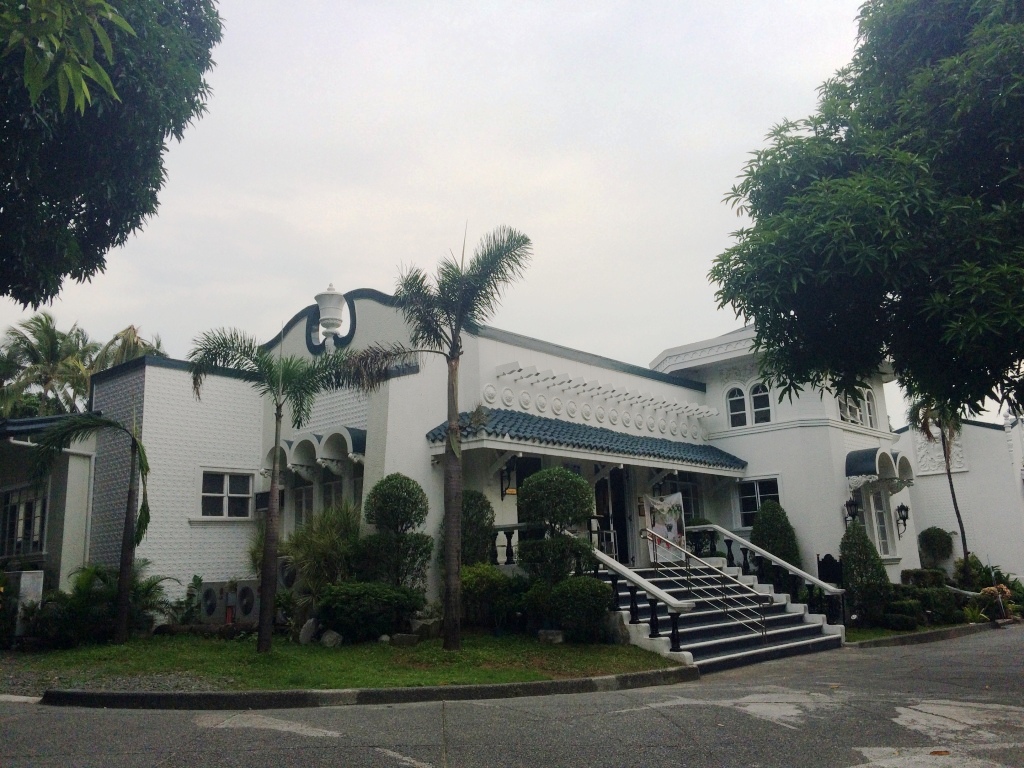 I went back to the mansion four days after the grand food tasting and this time with my family.  They just need to see the grandness of the place and taste the superb dishes.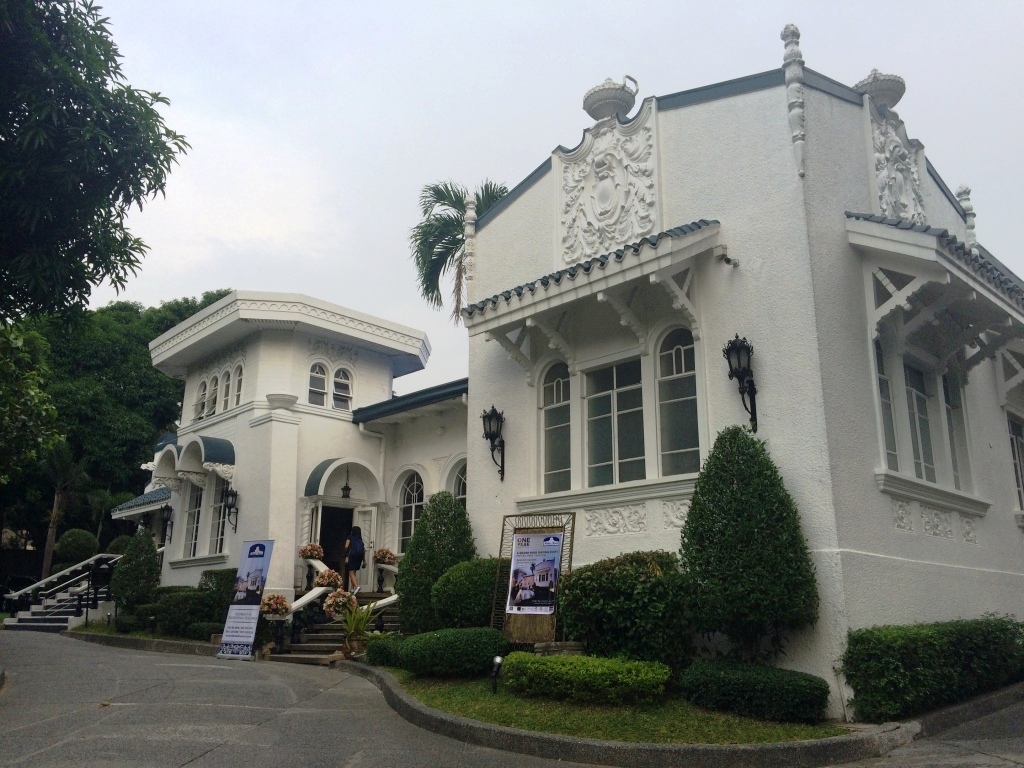 Vintage.  Elegance. Charm.
These are what describe The Felicidad Mansion, the newest and most unique events place at the heart of Quezon City.  Home to Atty. Benjamin Martin and his loving wife Dona Felicidad Tayag-Martin, the mansion was built in the 1970's.  The couple shared this abode with their five children Lily, Gigi, Carole, Vicky, and Bong.
In 2015, after the death of Dona Felicidad, the family decided to convert the charming old house into an events place.  The handcrafted wood ceiling, vintage windows, intricately carved doors, and crystal chandeliers are very much preserved and are what make the mansion so authentically beautiful.
The mansion has six rooms, each boasts of its cozy vibe for anyone's venue needs.  It also has a small cafe – Cafe Taverna – which opens daily from 10 am to 10 pm and serves Filipino and Spanish cuisines as well as freshly brewed coffee.  This is where I brought my family to sample the best roast beef I have ever tasted in my life.
Though only a year-old in the business, The Felicidad Mansion has gained popularity not just as an events place for weddings, reunions and birthdays, but also a sought-after location for engagement or prenuptial photo shoot sessions.   Every corner just has its own story to tell and truly makes a great background for pictures, too.
The Felicidad Mansion partners only with the country's leading catering companies to provide its clients an exceptional service.  Together with their partners, they customize the catering package that suits the exact needs of customers.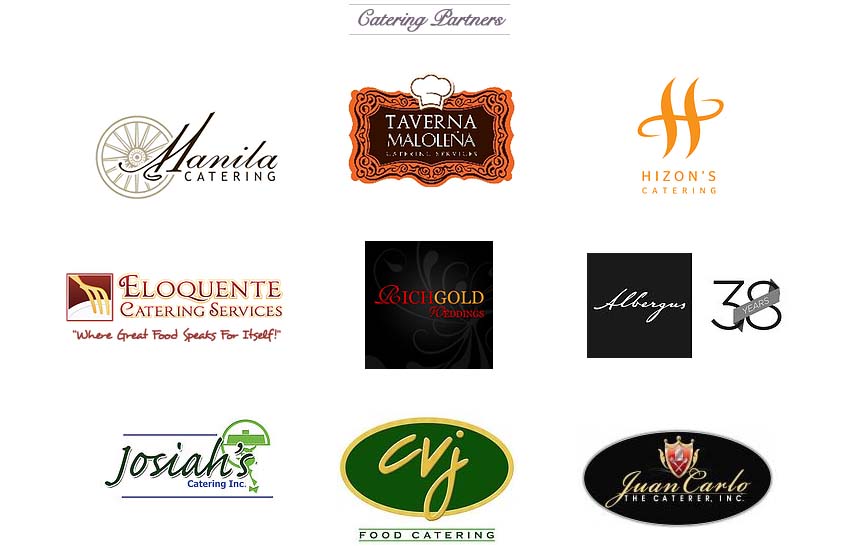 For that night, though, three big catering companies joined the grand food tasting.  Each showcased its best dishes and made efforts in presenting their food in style and character.  Among those present were Taverna Catering, Hizon's Catering, and RichGold Weddings.
For 30 years, Hizon's Catering has been part of thousands of weddings, debuts, corporate events and intimate affairs.  The company extends its services beyond exceptional food from conceptualizing, budgeting, and planning. It offers a diverse menu featuring  Asian, Latin, Caribbean, American and European cuisines served either plated or buffet and even family-style lauriat. It promises and sets to deliver the dream event possible.
Established 2011, RichGold Weddings incorporates basic styling with catering.   Its menu presentation and even its dishes only speak of taste and elegance.  It considers good food and ambiance as the two most critical factors to make a wedding ideal.   It has its own in-house stylists who regularly attend training to keep their skills up to par and learn the latest style and trends.
The Taverna Catering holds a small cafe within The Felicidad Mansion. Its owner, Rina Rosanna C. Aniag, shared that the Taverna Catering is adequately equipped to cater events with dining requirements ranging from a minimum of 150 to as much as 5,000 pax.
Among the three catering companies, I enjoyed Taverna's food the most.  I will make a separate blog for Taverna Catering as it indeed made an impression on me.
I went home that night too tired to even go up and sleep.  Or perhaps too full to even move my feet and go to bed.  Either way, I brought home fun memories of the place, food, and people.  And I told myself I will be back.
Indeed I went back this afternoon to eat lunch with my family.  Sometimes, you need no occasion to celebrate.  All you need is a good company to be thankful of and celebrate.  It just so happens that The Felicidad Mansion is such a beauty to feel like we are celebrating.
So looking for an elegant events place for your special occasions?  You might want to check The Felicidad Mansion.   The sight of the garden and the mansion itself is just awe-inspiring.  I, myself, felt like I was traveling back in time with the beauty and majesty of its European architecture.  Perhaps that may be the reason I brought my family there — for them to experience history and beauty in a place called The Felicidad Mansion.
Momi Berlin's Directory
The Felicidad Mansion Website / Facebook / Instagram
#2 Baler Street cor. Roosevelt Avenue, San Francisco del Monte, Quezon City
(02) 964-5403 | (02) 372-5741 | 0917-5152135 | 0917-5245308
Hizon's Catering Website / Facebook / Instagram
Richgold Weddings Website / Facebook / Instagram
Taverna Catering Facebook / Instagram