A compilation of my Big Bunso's sweet gestures throughout the years.  He remains still the most loving kid in town and his Momi Berlin's one and only Big Bunso.   By the way, today is his birthday.  Happiest birthday, son!
Sweet Gestures on Mother's Day
May 14, 2013
Somebody was cleaning the carpet one early morning on a Mother's Day.
Sweet Gestures on School Performance
October 31, 2014
Three nights ago, while I was washing the dishes and my Big Bunso was drying the plates, he told me I should bring a camera on Wednesday.  Last Wednesday was his school's foundation day, and each section prepared something for everyone.
"Bring the camera with you tomorrow, mama," Big Bunso said.
"Why should I bring the camera with me tomorrow?" was my answer.
"Because you will video me.  I will dance zumba tomorrow," was his quick reply.
"Ow, I have work tomorrow, darling," I mused.
"Who will then watch me dance?" and very visible was his disappointed face.
"There will always be your teachers and classmates," I answered back.
"But tomorrow is different.  It would be my best day ever.  I prepared so much for this dance number.  You will never see me in my costume," he reasoned out.
Right there and then, I decided to take a leave from work.  Though I have an important event to attend to at work that Wednesday, I simply can't leave my boy heartbroken.
Sweet Gestures on Paper Heart
December 21, 2012
I went home from work drained and wanted to shout when I found the house in a total mess.  My little bunso approached me and handed this little cutout –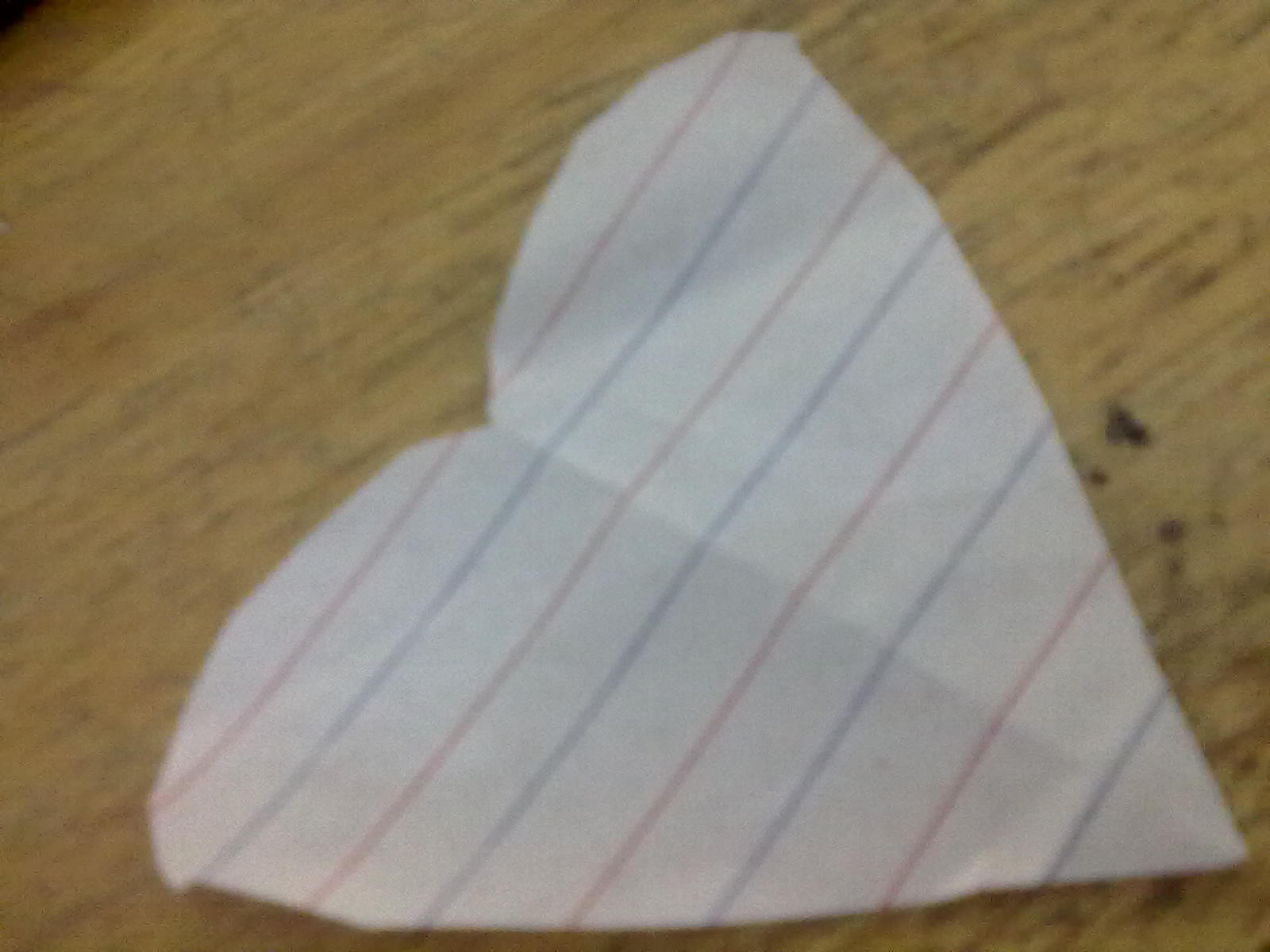 Another lesson learned.  I left my kids at home.  How would  I expect them to clean the house my way?  They are just so young, and they need love and caring more than anything else.  The very same love and care they feel for their mom.
Sweet Gestures on Birthday Ring
October 18, 2010
Yesterday was my birthday.  Big Bunso approached me and handed a small bright yellow ring.
Big Bunso:  That's my prize for you because today is your birthday.
Mama:  Thank you, my baby.
Big Bunso: The ring is yellow because you're a girl.
Sweet Gestures on Xray Vision
February 27, 2013
Today is our week 5 and day 1 together.
Your kuya Big Bunso confirmed to me that you are indeed a princess.   He came near my tummy and then made his assessment: " I have seen what is inside.  The baby is a girl."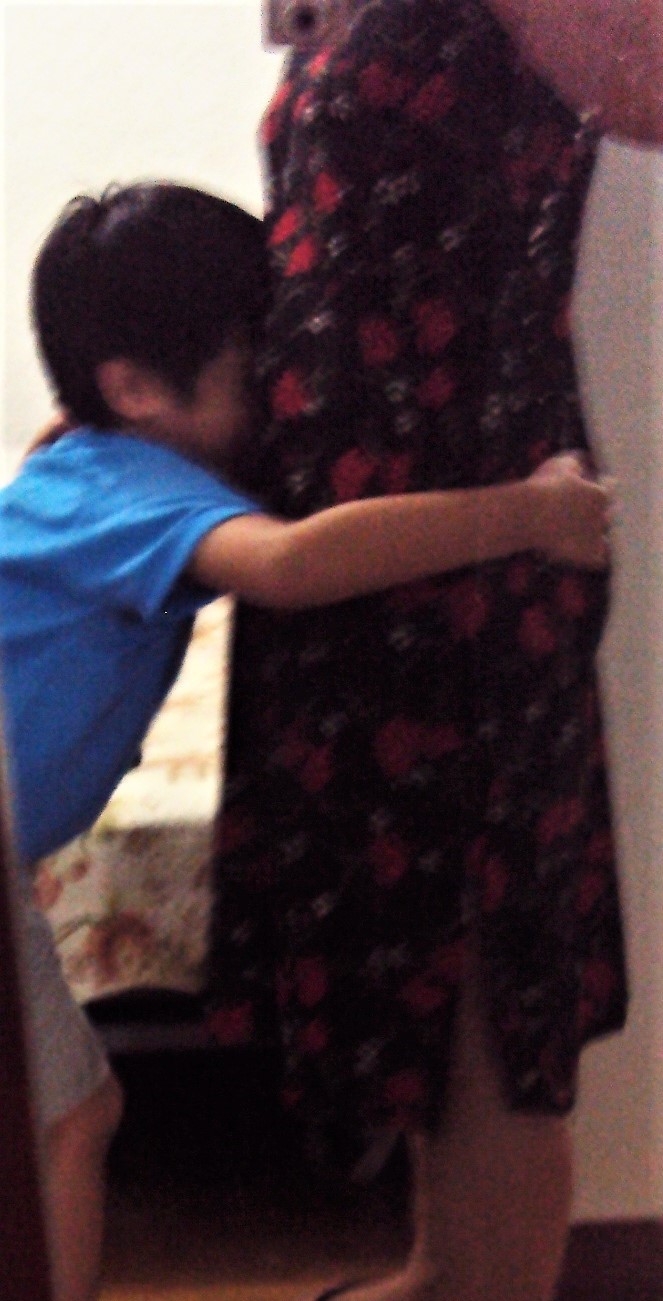 How I wish your kuya Big Bunso is indeed right.
Sweet Gestures on Zombie Attack
April 1, 2013
We were watching The Walking Dead.  Big Bunso ran toward me and buried his face on my stomach.   He directed my hands to embrace him tight.  Then he hugged and kissed my tummy.
Big Bunso:  Protect me from the zombies, mama.  And I will protect our baby.
Sweet Gestures on Notebook Reminder
July 25, 2013
Big Bunso:  You will be proud of me, mama.
Momi Berlin: I am always proud of you, my Big Bunso.
Big Bunso:  But you will be doubly proud of me.  Read my notebook.
Momi Berlin:  (read the assignment notebook)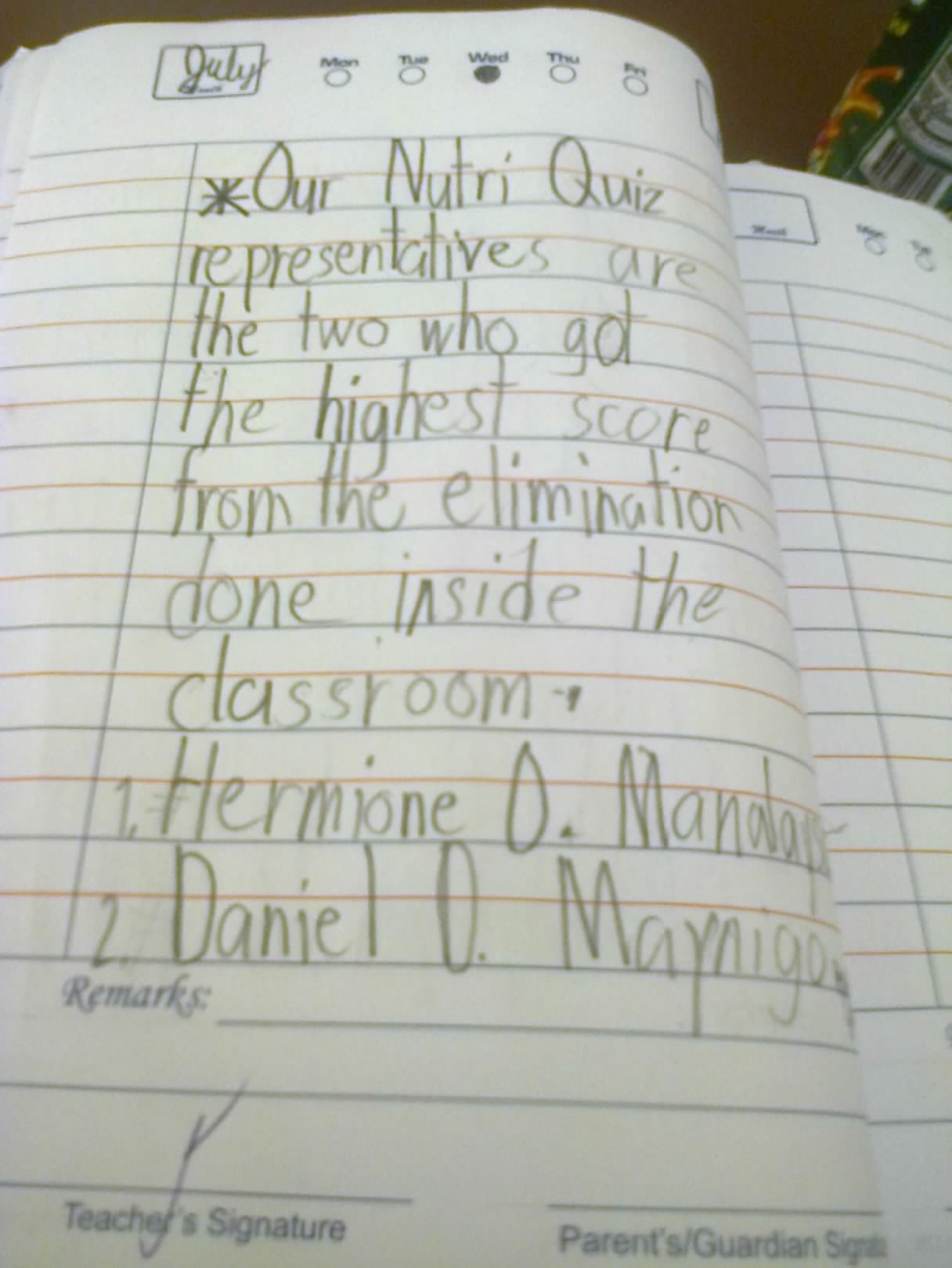 Sweet Gestures on Memory Lapses
July 17, 2013
Bedtime kwentuhan with my Big Bunso.
Big Bunso:  You've been too forgetful for some time, mama.
Momi Berlin:  Yes, mama is getting old.  But you could always remind me so I won't forget things.
Big Bunso:  Why do you ask the same questions repeatedly?
Momi Berlin:  It is not mama's intention, Big Bunso.  Sometimes, mama forgets.
Big Bunso:  Why do you get lost in familiar places?
Momi Berlin:  Sometimes, mama gets disoriented about time or places.
Big Bunso:  Do you know what is the most important thing that you should not forget?
Momi Berlin:  What, Big Bunso?
Big Bunso:  Your family, us!  Especially me.  If you can't remember us anymore, papa might find a new wife.  And his new wife might spank me everyday.  I don't like that to happen, mama.
Momi Berlin: (hugged Big Bunso then planted a kiss on his cheek) Ow, I will never forget you, my Big Bunso.  I love you dearly.