Have I told you we made our switch already?  It was two months ago when my now one-year-old boy and his momi discovered Tiny Buds Natural Baby Products.  Since then, we only use this brand and nothing else.  And imagine this momi's delight when we received various products from our favorite brand for Yael to use.  Even the little man was ecstatic.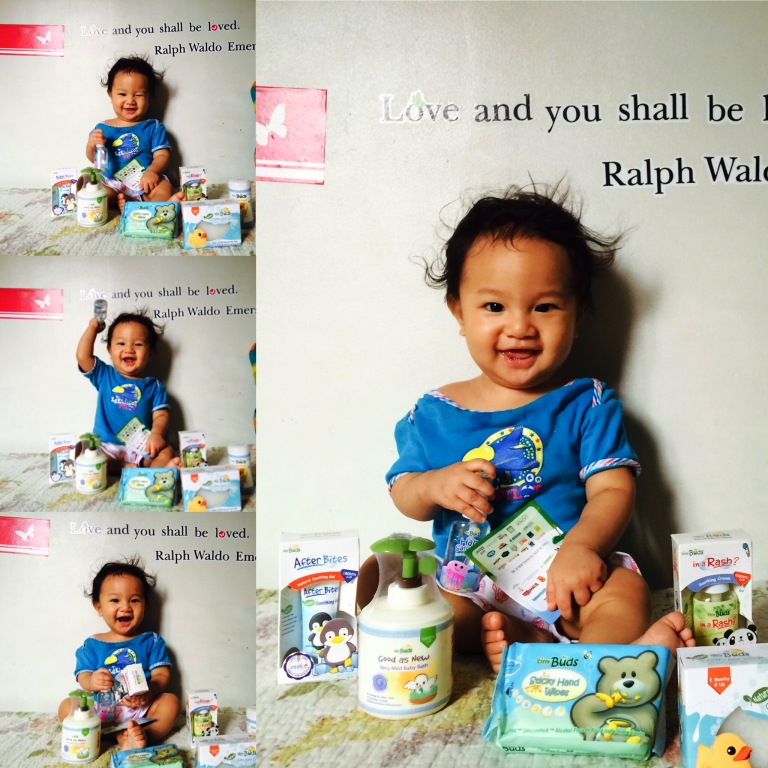 Tiny Buds Natural Baby Products genuinely understands the concerns of the moms and dads in choosing the right baby products to use.  A wrong choice may cause discomfort or allergies, thus only the safest and mildest products can be trusted to care for our little darlings.   This has always been the goal of Tiny Buds — to help parents care for their precious babies by providing natural baby products without harsh chemicals, artificial preservatives, and unnecessary additives.
Our love affair with Tiny Buds Natural Baby Products started when we first attended the Smart Parenting Baby Shower last April 2016.  We got a few samples of the products as a token of attendance.  My  sister has just given birth and asked for the Tiny Buds products.  She told me my godchild is hiyang with the brand.
After a month was the Good Housekeeping Bloggers Workshop and again, Tiny Buds was one of the generous sponsors.  That time, we tried the product after we ran out of  our old baby wash.
And I just love the Very Mild Bath Wash because it does not hurt our baby's eyes from those accidental splashes.  More so, our bath time is truly transformed into play time. Together with the Very Mild Bath Wash, we use the Comfy Bath Sponge as it produces a gentle foaming wash just so perfect for our son's delicate skin.
I was nearly in panic mode the other week when I checked our son's bath supply.  What we are currently using is the last of the many I bought from the event I attended a few months ago.  Good thing I have learned that  Lazada Philippines offers hundreds of thousands of products ranging from health and beauty, home and living, fashion, mobiles and tablets, consumer electronics and home appliances among others.  And yes, they have Tiny Buds Natural Baby Products.  They even have free items to go with each purchase.
Among the products sent to us by Lazada, we are yet to try the Rice Baby Powder which most moms attest is safe for any baby's delicate skin even if he has asthma or eczema. I was also told that it is one of Tiny Buds Baby Products' best sellers.
We also got In a Rash Soothing Gel, now this mom's favorite.  The little man got a few rashes on his bottom when I did not change his diaper that soon while he was sleeping. Anyway, I applied the cream on his bottom and honestly, the rashes were gone already when I was to change his nappies again that day.
I have mentioned this already and it wouldn't hurt to reiterate.  I am one OC mom and I am always on the look out for products that would be best for my boys. With Tiny Buds Natural Baby Products, I need not look for more as I am 100% happy with the brand.  Even the one-year-old man agrees.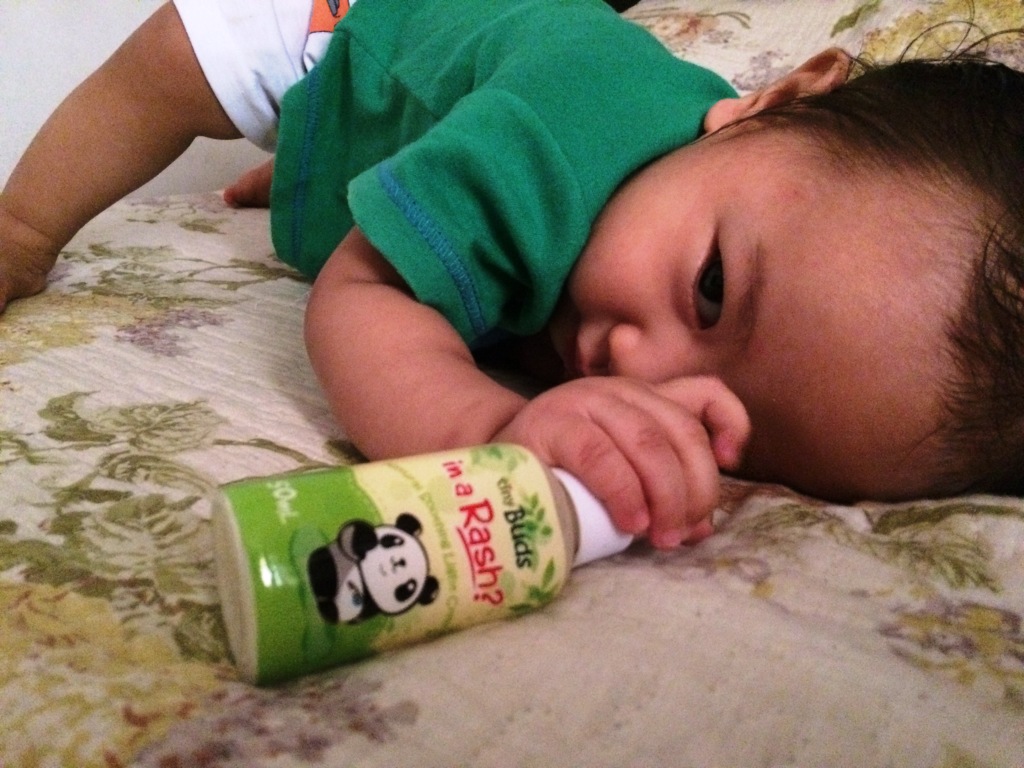 This OC momi speaks again.  Kokopax has some great baby products including this review for best baby thermometer.  You might want to check it out!
Momi Berlin's Directory
Tiny Buds Website / Facebook / Instagram
Lazada Philippines Website / Facebook / Instagram