I have never experienced being in the company of about a hundred or more expectant moms in my life. Not until last Sunday. This mother attended the much-awaited Smart Parenting Baby Shower at the Discovery Suites in Ortigas Center. And I tell you, should I've known that Smart Parenting, the largest news and lifestyle brand in the country, conducts this annually, I would not have missed any single event. That was how fun and informative the event was.
Smart Parenting, together with the new Downy Baby Gentle, prepared an informative and fun-filled afternoon just for every mom-to-be to help them prepare for the arrival of their new bundle of joy.
"A lot of expectant mothers look forward to the Smart Parenting Baby Shower as it has become a venue for interactive and hands-on learning, as well as fruitful dialogues among mothers about the wonderful and exciting journey of pregnancy," said Lei Dimarucut-Sison, Smart Parenting Managing Editor.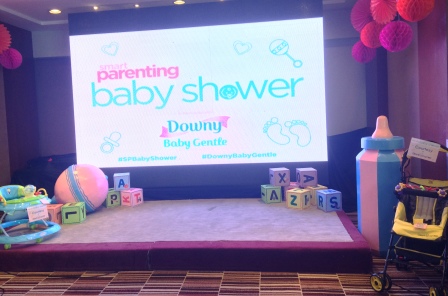 Through Smart Parenting's partnership with Downy Baby Gentle, the latest innovation in fabric conditioner designed to provide gentle softness and long-lasting mild scent for baby's clothes, mothers were given first-hand information about the importance of choosing baby-friendly products that are tested by dermatologists and certified safe for baby's sensitive skin.
Talks were aplenty, too, mostly coming from experts in their fields.  Dr. Jaime Isip-Cumpas, for instance, shared the significance of gentle softness on baby's skin.  Radio personality Delimar hosted the event.
 A series of talks followed and they were all helpful even if I am not expecting a child.  I would like to share then my FOUR lessons learned and some, re-learned, at the Smart Parenting Baby Shower:
Be empowered to make a choice!
All along, I thought babies are delivered through the normal or caesarean section.  Babies are not delivered in the first place.  A mother births her baby.   Through the natural childbirth, a mother is encouraged to trust her body, manage her labor through deep breathing, and take pleasure of the support given by her partner or a doula.
Natural birth does not use any drug, including pain relievers like an epidural.  There are no artificial medical interventions (fetal monitoring machine) either. It is the mother who directs herself to labor and delivers in a way she is most comfortable.  And the most common and comfortable way to give birth is through water birth.
With natural birth, both the mother and child are alert, thus are eager to bond, giving greater chances to latch the baby right away and give breastfeeding a good start.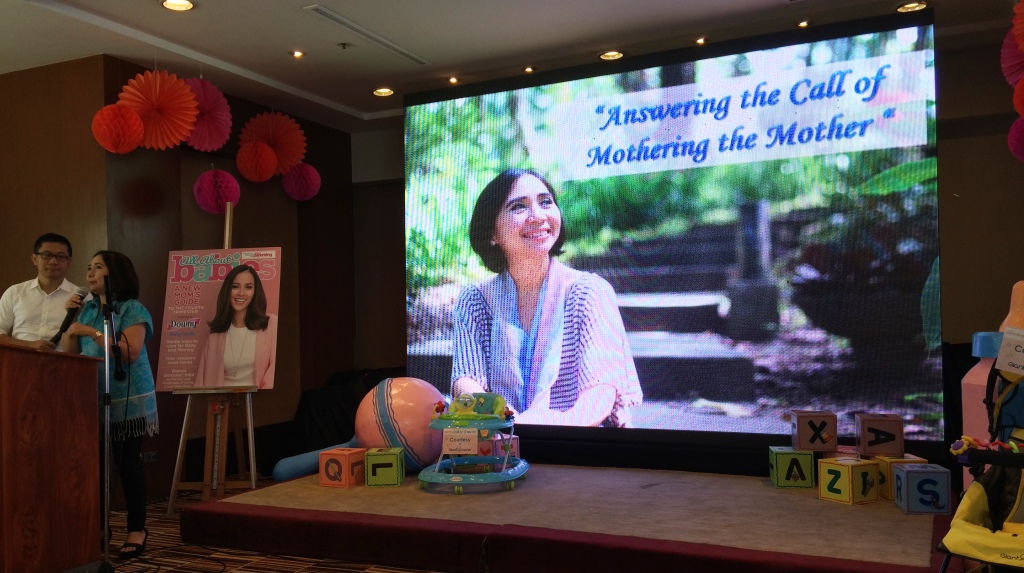 Doula Betty San Luis enlightened me of my birthing choices.  She is the main Childbirth Mentor of Birthing is a Blessing and is a certified Doula, a professional trained in childbirth who helps women  have  a safe, memorable, and empowering birthing experience.  Though there is nothing wrong with medicated or c-section, the empowerment natural birth gives to any mother is too strong to be disregarded.  It gives the mother the power to know her body better and experience literally bringing life into the world.
My baby and I can communicate through sign language
And there is nothing wrong with sign language.  Signing is not replacing speaking nor does not hinder a baby from talking.  In fact, a baby's motor skills develop faster than his ability to speak.  A baby loves to mimic and he learns to wave his hands first before even saying the word "bye!" for instance.   Ms. Sharon Agoncillo-Galang, an Independent Certified Instructor of the Baby Signs Program, talked passionately about this topic.
Through sign language then, I could communicate with my baby and my boy, in return can express his thoughts and needs easily.
Breastfeeding instills good bonding between a mom and her baby
Breastfeeding is such a noble and pure act of love of a mother to her child.  Though I already gave birth to three gorgeous boys many years ago, it is with my fourth that I am able to experience the overwhelming effect of breastfeeding.  The benefit of breastfeeding extends beyond basic nutrition as it fosters the bond of a mom and his child through gentle touching and mutual gazing.
Ms. Zenaida Feliciano, an executive turned Breastfeeding Coach who helped set-up the first Prenatal Lactation Clinic in the Philippines at the Asian Hospital, tackled in detail the other benefits of Breastfeeding.
There are other moms – and some celebrity moms at that – who pee only once in a day and even missed bath time
And I thought it was only I experiencing all these plus even missing to brush hair after a quick shower or getting used to seeing my toenails so pale as I can't even visit food spa salons.
Special guest speaker and TV host-author Bianca Gonzalez-Intal shared her experiences as a new mom and how she was able to cope in her fourth trimester.  She ended her talk wishing all expectant moms a healthy, safe, and happy delivery.
Being a mother is not merely just giving birth.  She might hold the toughest job on earth, but she never stops growing.  And she gets her strength all from the little human being she carried for nine months in her womb.
If you missed Smart Parenting Baby Shower or simply would like to have access to some vital parenting information, visit www.smartparenting.com.ph.  
All the mommies went home not only with overflowing freebies from sponsors and Downy Baby Gentle, but also with useful tips and relevant information they can use once their little ones arrive.  Raffle prizes are aplenty, too, much to the delight of all mommies. Some moms also learned about and experienced pre-natal yoga with Urban Ashram while others preferred to be more creative and designed their own bib with Scribble Onesies.
And for this momma who attended the baby shower with her seven-month-old boy, she, without much delay, repeatedly tapped her thumb on her chin (that is the mommy sign) in front of her baby.  She aims to be home with her boy already accustomed to the mommy sign and can do it himself before teaching her boy how to sign language "papa." Ihihi.