I am a mother of four boys.  Three of them are already attending school and there are times that I still struggle understanding them or often feel putting too much pressure on my boys.
Very timely that my favorite parenting partner, Smart Parenting, arranged another Mom Workshop focusing on school-age kids.   And they tapped three experts to share their insights  to guide parents on 1) how to help kids learn best and 2) how to nurture their creative side.
Despite the bad weather that Saturday, many moms, and dads as well, braved the storm just to attend the Smart Parenting Mom Workshops 2: All about School-Aged Kids at the Discovery Suites in Ortigas.  And I took part of the workshops, too, as I know it would be something I could benefit from.
At the start of the event, I easily got comfortable as Ms. Chary Mercado shared one mom's perspective on raising creative kids.  As a mother of two and an education consultant for teens, Ms. Chary spoke from her own personal experience and shared valuable inputs such as:
Do not dictate your child's talent.  You have to find it together through a trial and error approach.
Let the child realize that he has the power to create. If he is into art, support him by buying or providing materials.  Do not mind the kalat, lampas-lampas na kulay and what's bagay or not.  Why?  Because it will only limit his creativity.  Art is a concept and not beauty.
Go easy on the criticism or advice.  We as parents should know when to stop with our litanyas, if not, love may turn to hate.
Support your child's interest.  He may, for instance,  love anime.  Though you are not a fan of anime, support him still.
Another speaker, Ms. Milona Barraca, a calligraphy artist and a homeschooler, shared tips on how to decide if homeschooling is the best option for a child.  Homeschooling, defined as the education of children at home by their parents, is fabulously hard as described by Ms. Milona.  And if parents are unsure of this option, the kind-hearted speaker shared a few steps on how to properly decide:
Pray and align your desire with God's plans and purposes for your family and your children's education
Unite and agree with your spouse
Seek counsel from others who are already homeschooling.
Heart work aside from hard work is needed
Of course, the Smart Parenting Mom Workshop wouldn't be a workshop without getting the participants' hands dirty.  With the guidance of Ms. Jen Inumerable-Suarez, former art director of Smart Parenting magazine, the moms and dads made some do-it-yourself projects.  After the session, the participants realized that one does not need to be a DIY expert in order to create some crafts and arts.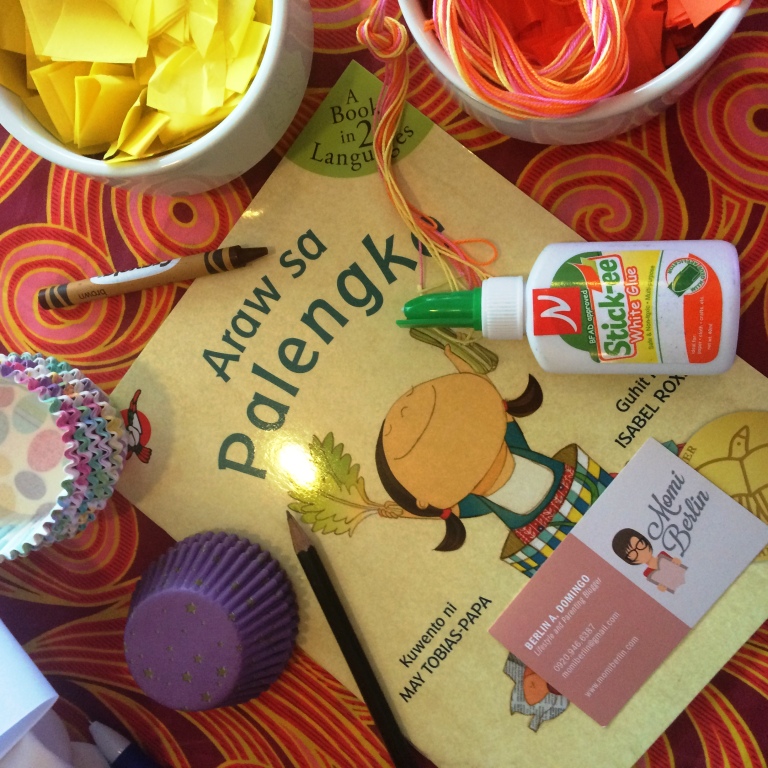 I had fun last Saturday.  Aside from new friends gained and lessons learned, I went home enlightened.
I am a mother of four boys and sometimes, I find it hard to  understanding my children.  I would feel the pressure I am throwing on them.  I know I need to stop before my love would be misinterpreted to hate.
I am a parent and the recent Smart Parenting Workshop helped me realize that I am my sons' primary influencer.  And aside from helping them excel academically, I will help them discover their unique gift and help them nurture it.   As their mother, I will empower them and support their passion.  Because our journey together is its own reward.
Thank you, Smart Parenting, for these valuable lessons learned.
Momi Berlin's Directory
Smart Parenting Website / Facebook  / Instagram / Twitter