What is a diorama?
I can't remember our teachers asking us to make one, thus I do not have an idea how to create a diorama.  For my very creative 11-year old boy, though, he patiently explained to me that a diorama — same explanation I got when I googled it — is a three-dimensional model of a historical time period, a nature scene, or a fictional situation either enclosed in a glass showcase or pasted on a hard platform or cardboard.
Firstborn's third quarter project  for Civics and Culture was to create a diorama depicting the Spanish influence on religion and education here in the Philippines.  I was very honest with my son when I told him I do not know how to be of help to him.   He reassured me though that he can manage, but requested his mother to buy a few materials he will be needing for the project.
My boy was given a week to complete his diorama.  And every after school, he would go straight to the computer room to work on his diorama.  I visited him once in a while to check on the progress of his project.
1.  Firstborn made a detailed sketch of his ideal diorama.   He also listed all the materials he will be needing.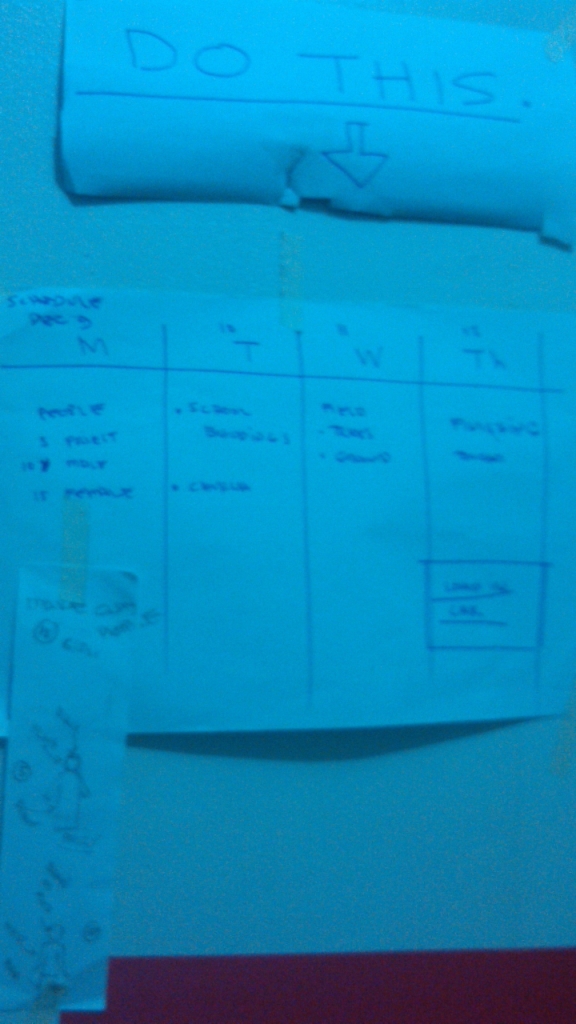 2.  With all the materials beside him, he started with his building frame.  He chose to make a mini-UST because as he explained to me, it was during the early years of Spanish colonization when education was mostly religion-oriented and was controlled by Spanish friars.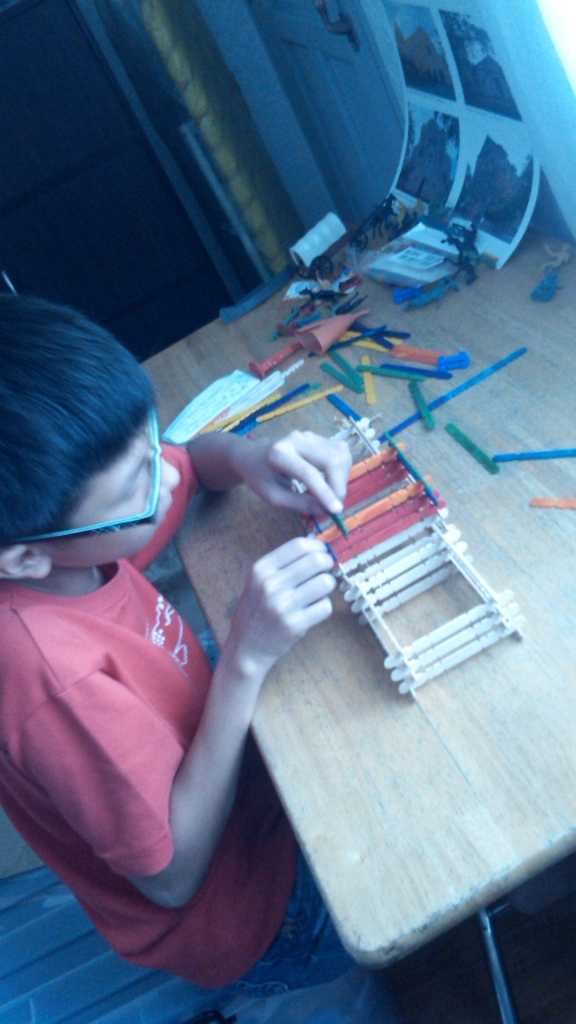 3.  After his UST frame, he started adding details such as Spanish friars, students, and trees.  He used molding clay for these.
4.  He printed the facade of UST and covered his frame with this printout.  He used felt paper to cover his 1/2 illustration board.  He glued his clay figures and mini-UST in place.   He completed the look by including walkways.
I've observed that our young man had fun making his diorama.  He diligently finished his work without asking for his parents' help.  He also followed the timeline he set for himself.  And above all, this project allowed him to prove to himself that he can be creative and he can innovate.
Dear son, you showed so much love on your studies.  We expect that same enthusiasm for the next quarter.  May you never tire to explore and learn. We  wish you all the best! And of course, we are always proud of you!
* (December 2013) I compiled and shared some of the school projects made by my boys in order to help other students with their research.  It has always been this momi's intention to offer help the best way she can.