I met 92-year old Nanay Luz two years ago and though she may look old, her thinking is still very sharp and her smile, very sweet.  She used to do pabalat (borlas de pastillas) or commonly known as pastillas wrappers.  What sets Nanay Luz's pabalat so different from others is her intricate design.  She has also carved a name in Malolos, Bulacan for being one of the last, if not the last, person to do borlas de pastillas.
Nanay Luz learned the craft at the tender age of 11 as part of their home economics class in school.  She lives and studies in San Miguel, Bulacan.
Sadly though, the art of pabalat is slowly diminishing with only a few doing it today.   Good thing before Nanay Luz finally retires from doing borlas de pastillas, she is able to pass the knowledge of creating these detailed paper art  to her only daughter Ate Naty.
"Making borlas de pastillas or pabalat is one tedious task that tolerance is very much needed.  Full attention is also very important as one cuts the elaborately designed paper," Ate Naty shares.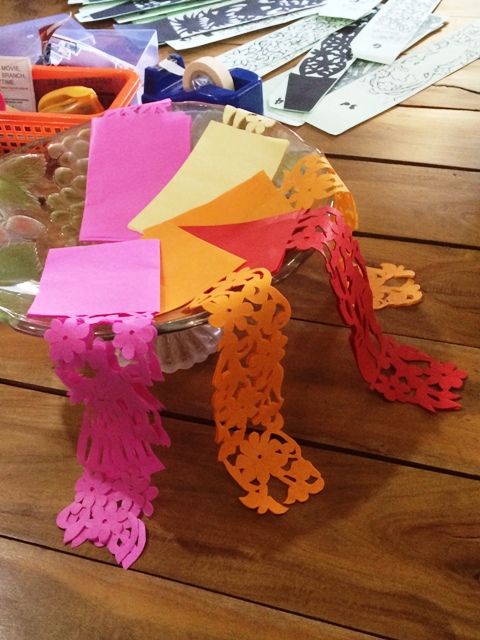 She recalls that her mother got inspiration of her designs from nature. The older Ocampo is also very observant of her surroundings that she was able to make paper patterns of bahay kubo, Maria Clara, farmers, flowers, and rice fields among others.  She now has so many design patterns which were all patented.  She also custom-made designs upon requests of clients. Among her big clients until today are the Ayalas.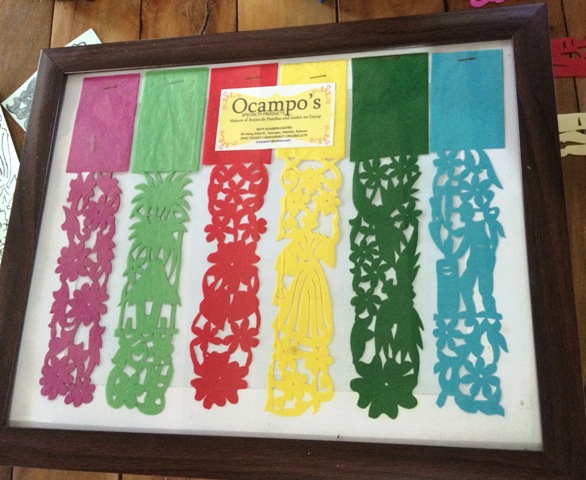 With a number of patterns readily available, Ate Naty traces the design on a papel de hapon.  After the tracing comes the tiresome part – the cutting.  One needs to cut through the tiny holes and very detailed design, which may take minutes or hours depending on how fast one can be.  Though tedious, the cutting may be very therapeutic, too, says Ate Naty.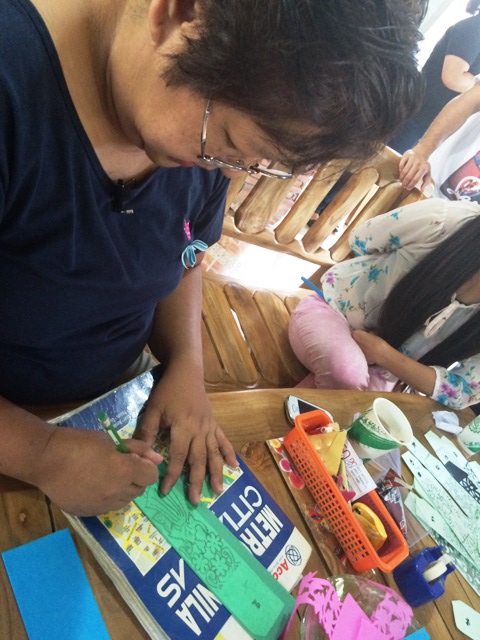 These colorful and elaborately designed paper patterns are used to wrap pastillas de leche, a favorite Bulacan delicacy.  Today, though, most pastillas bought in Bulacan sweets shops are using 0rdinary papel de hapon.  But with or without the pabalat, pastillas de leche is still considered as one of the well-loved Filipino desserts.  It is made from sugar and milk that comes from  carabao.  Many elderly would prefer carabao milk as its taste is richer and creamier than milks from cows, giving the pastillas de leche a luscious melt-in-your-mouth quality.
This Bulacan delicacy becomes even more special with the borlas de pastillas the locals like Nanay Luz and Ate Naty does.  Through the years, the borlas de pastillas has transformed a local folk tradition into a popular art in Malolos, Bulacan.
These pastillas wrapped in pabalat have also become popular gifts and pasalubong among local tourists and balikbayans visiting the province of Bulacan. So, if you wish to learn how to do it or to order pastillas wrappers, you may contact: Ate Naty at 0999 1898827 or 0922 8611379
* I've been wanting to finish this post months ago but to no avail.  Finally,  I was able to post this last week.  Yesterday morning though, Ate Naty relayed the sad news that her mom Nanay Luz has joined her Creator last night Feb 20. Her remains will lie in their house in Malolos, Bulacan and will be transferred to San Miguel, Bulacan on Wednesday morning.   This news saddened me.  And so I made some edits and posted this again  to remind myself that once upon a time, I have met one selfless and talented soul who left us with such great legacy.  I hope that our Lord brings you and your family the much-needed comfort and peace during this sad time.  Again, our condolences.