The little munchkin just turned six months last Sunday and everybody at the small house was excited to welcome him join the dining table.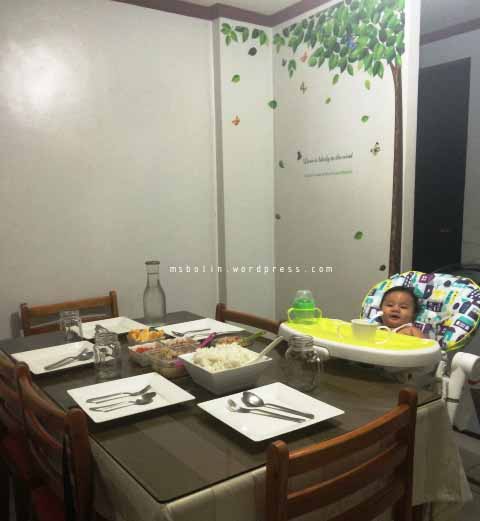 Thank God for the Baby Company Grand Baby Fair last week, we were able to bring home a swag bag with a box of Nestle Cerelac inside. And because this mama was not able to do their February grocery last Sunday, she opted to try the Nestle  Cerelac Infant Rice and Soya for her little munchkin.
Husband already set up the new highchair and positioned it beside mama's. We got our Graco highchair at 20% off from the grand baby fair last January 30 at the SM Megamall.
Our little guy was all thrilled when he sat on his newest chair. And he became all the more "adrenalized" when he saw his small dining set. Before his first meal, I familiarized him with his cup and spoon for about three days. Ihihi.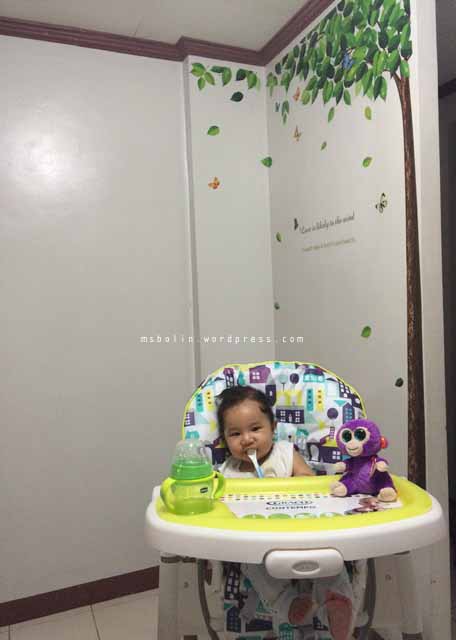 So sharing with you some of our little munchkin's first cereal meal. Too bad I was not able to buy any waterproof food catcher silicon bib on the grand baby fair.  We changed the little man's cloth bib about three times that morning.
The little munchkin is obviously looking forward to his every meal time and same goes for this mama.
Would like to hear your baby's first solid meal experience.  Share it with us here.