Is  Camiguin  worth all the long travel? A question raised to me by a friend, raised to her as well by her friend.
Also known as the land of fire, Camiguin has seven volcanoes within its island and the volcanic eruptions and movements in the past indeed caused great change in its landscape.
That fact alone encouraged me to really push for Camiguin, after Smash mentioned that most tour sites in Cagayan de Oro are still closed because of typhoon Sendong.
Also, I always dreamt of spending nights at Camiguin with my husband.  I have read a number of interesting stories about Camiguin, and a dozen pictures and images of its Sunken Cemetery and White Island are undeniably awe-inspiring.
I was wrong.  The Camiguin I saw wasn't the Camiguin I have pictured. I have imagined the place to be perfect for honeymooners, and just as ideal for a weary soul to relax and think nothing but the water…the sand… and the view.
Going to the island was an adventure all by itself.  From Manila, my friend and I took an Airphil Express 7:30 am flight to Cagayan de Oro.  From the airport, we hired a cab to bring us at the market city (Agora) and from there traveled more than two hours (via private van at P200 each if not mistaken) to reach the port of Balingoan.  A hired van can accommodate around 10 to 12 people.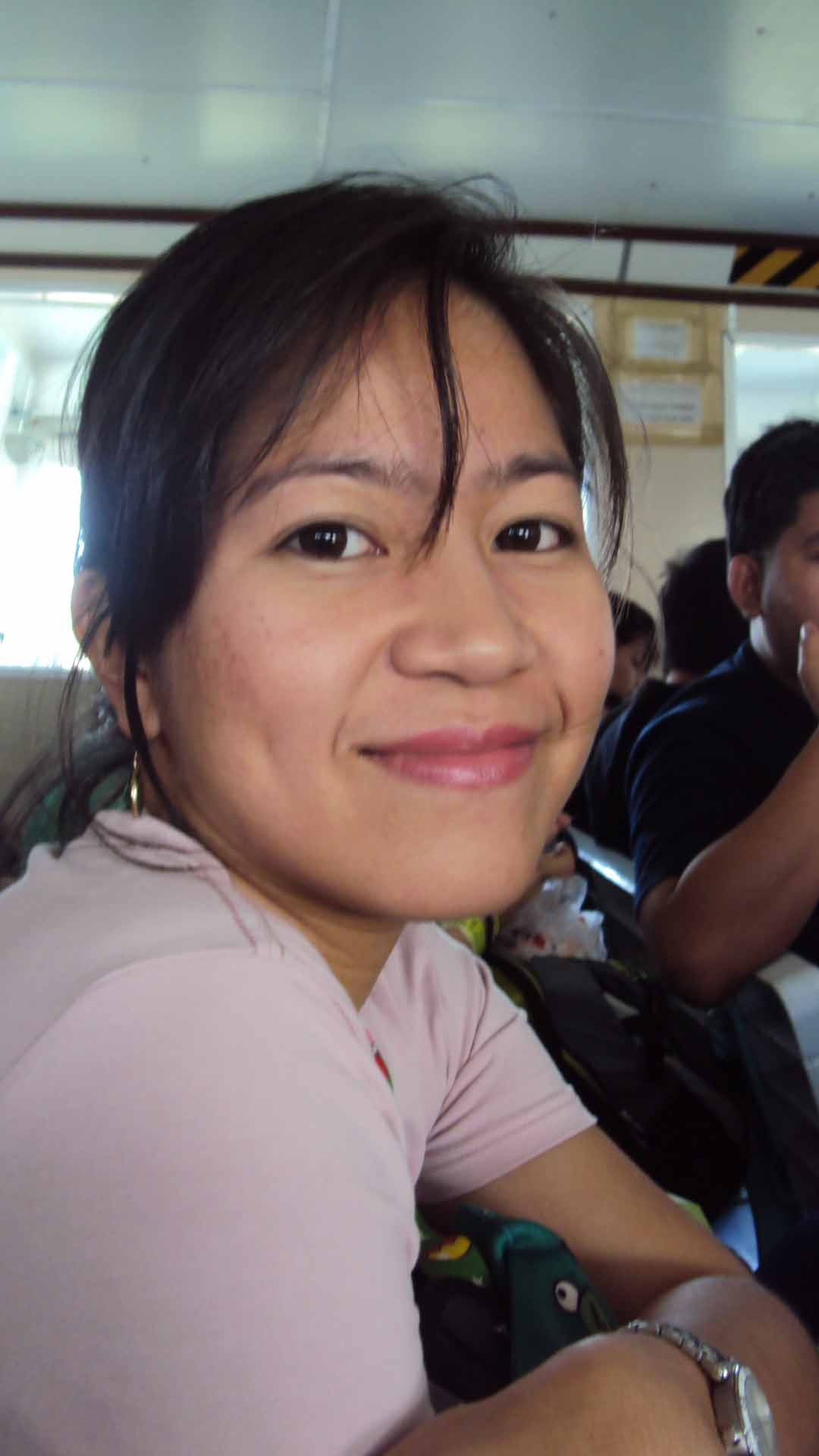 Ferry fare was P170.00 and port fee was P2.25.  We wanted to reach Camiguin with the sun still up, so we hopped in the 2:30pm schedule and took the chance.  We were told that the ferry crossing is approximately 45 minutes.  However, depending on the sea condition, the ferry might take longer to cross the channel.  Our ride took us two hours to finally reach Camiguin. I slept for awhile during the trip.  I easily got sick and dizzy with the violent waves. I thought my vertigo might have caused this nausea but a few passengers threw up once ferry docked in.  It was the unsteady waves then.
At around 4pm, we finally stepped into Camiguin's soil.  The ever smiling Teddy, our tour guide, brought us at Pabualan Cottage in Mambajao, the island's capital.  At P1,500.00 per person, Teddy's twin sharing room was comfortable enough for an overnight stay.  Our room had hot and cold shower.  Free WiFi and cable TV were added perks.
Despite the fact that Camiguin is such a small island, it however claims to boast a number of tourist attractions:
Ardent Hot Springs
Teddy relayed to us that Camiguin has several springs with Mt. Hibok-Hibok as one of its sources.  We went to Ardent Hot Spring and  I personally enjoyed its hot water.  We stayed there for more than an hour for a warm bath.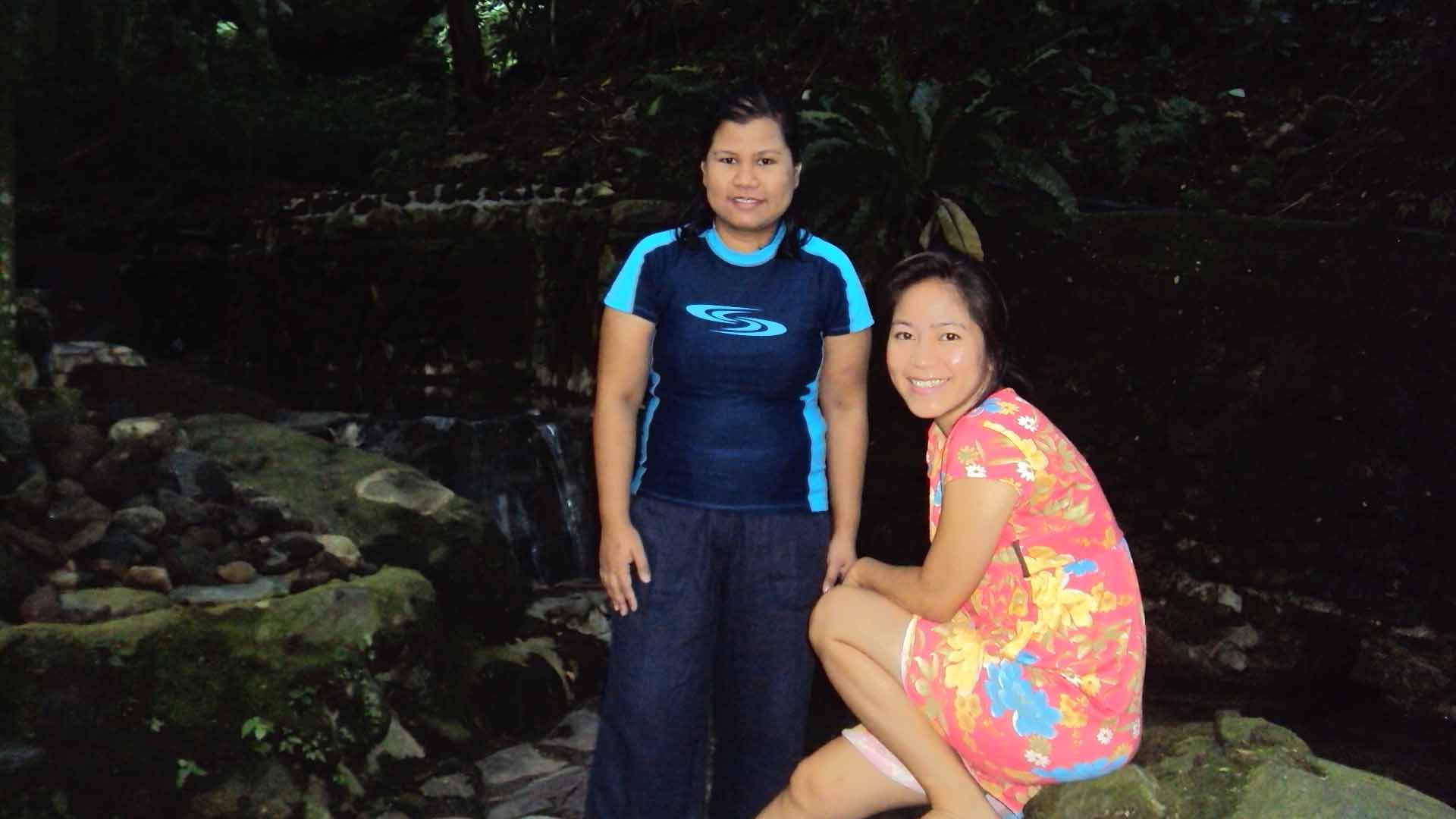 Ardent Hot Springs also offers lunch and dinner or one may always rent a room for a short stay. We didn't get to look around the resort.  It was so dark already when we left the pool.
Katibawasan Falls
From the entrance, one could hear the gushing fall of its water.  Cascading from about 76 meters from the mountain top to the pool below, Katibawasan Falls is so long that i have to re-angle my camera in order to capture its full length.
Giant rocks and wild ferns, super tall trees, and dropping vines provide as impressive backdrop. The water is cold and clear.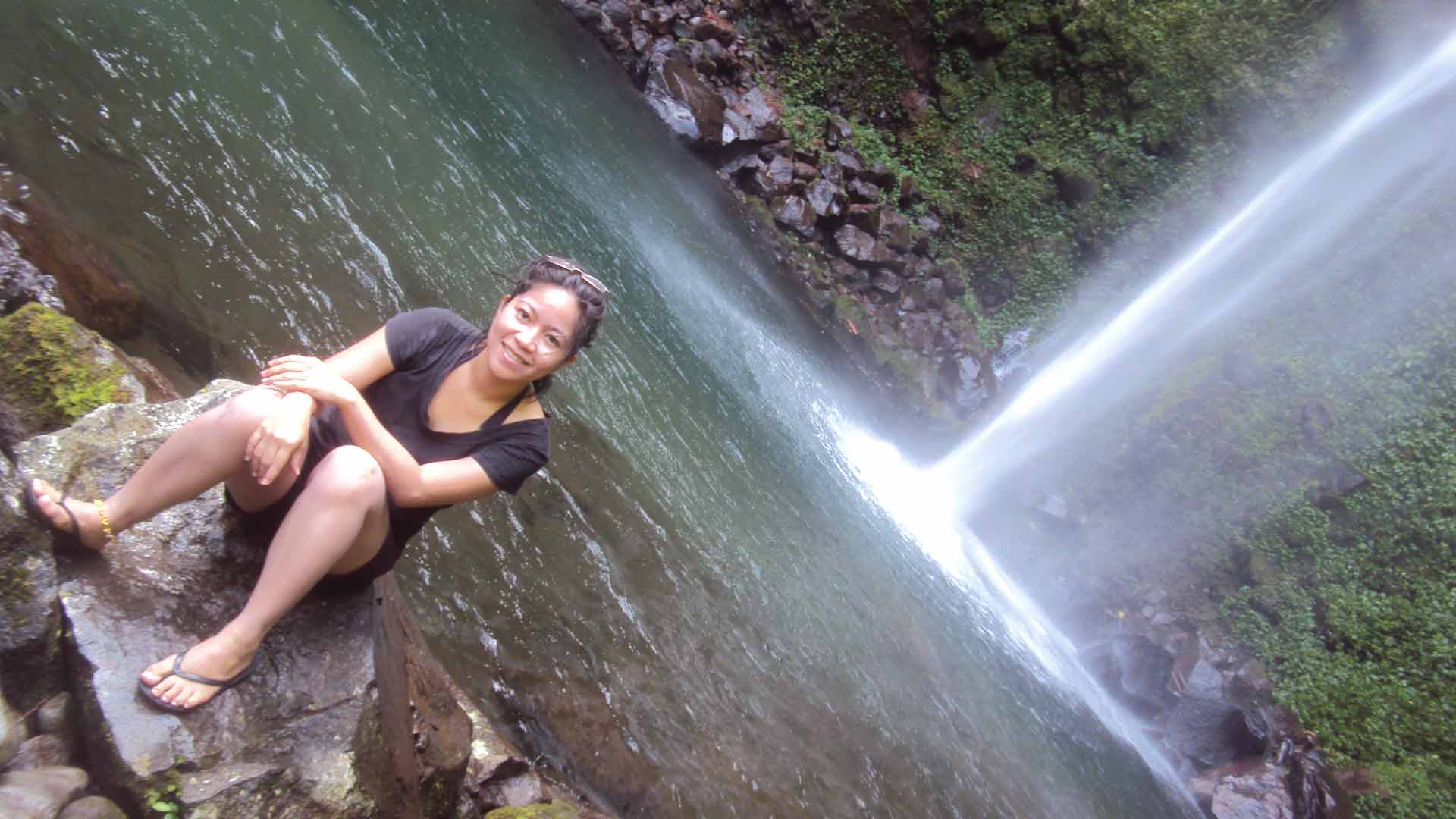 Visitors did not stay much, most went down for a quick picture-taking only.  My friend Smash tried the waters and from her smile, I could say she indeed enjoyed her swim.
Soda Water Swimming Pool
30 minutes from mambajao is the town of Catarman where the Soda Swimming Pool is situated. It got its name Soda Water because according to residents, its water taste like soda.
Teddy encouraged us to taste the water.  And funny we obliged.  I didn't like its taste.  It tasted like water from the mountains.
The pool is closed every Wednesday for its regular cleaning. Surrounded by lush greenery and beautiful blooms, the Soda Water swimming pool has cottages around for a short yet comfortable stay.  The gigantic mount Hibok-Hibok dominates the skyline, but the fresh, clear soda water come from the volcanic springs of Bura.
Sto. Niño Cold Spring
Also in Catarman is the Sto. Niño Cold Spring.  I was not excited to go inside the resort and preferred to look for more pasalubong outside.  After a few minutes, my friend came back with news that cold spring water sprouts from the pool's sandy bottom.  I did not ask her to elaborate more.  I must have been too exhausted traveling from one destination after another and these supposedly tourist destinations are not really too appealing for me.
The Catarman Church Ruins
Located in barangay Bonbon in Catarman, the Catarman Church Ruins amazed me of its structure – made of some coral stones and adobe walls.  It was damaged last 1871 due to Mt. Bulkan's eruption.
A small chapel was built for locals living nearby.  As one walks inside, he will see the walls of the church, an old convent and a super tall tree.  Bermuda grass and tall trees are everywhere.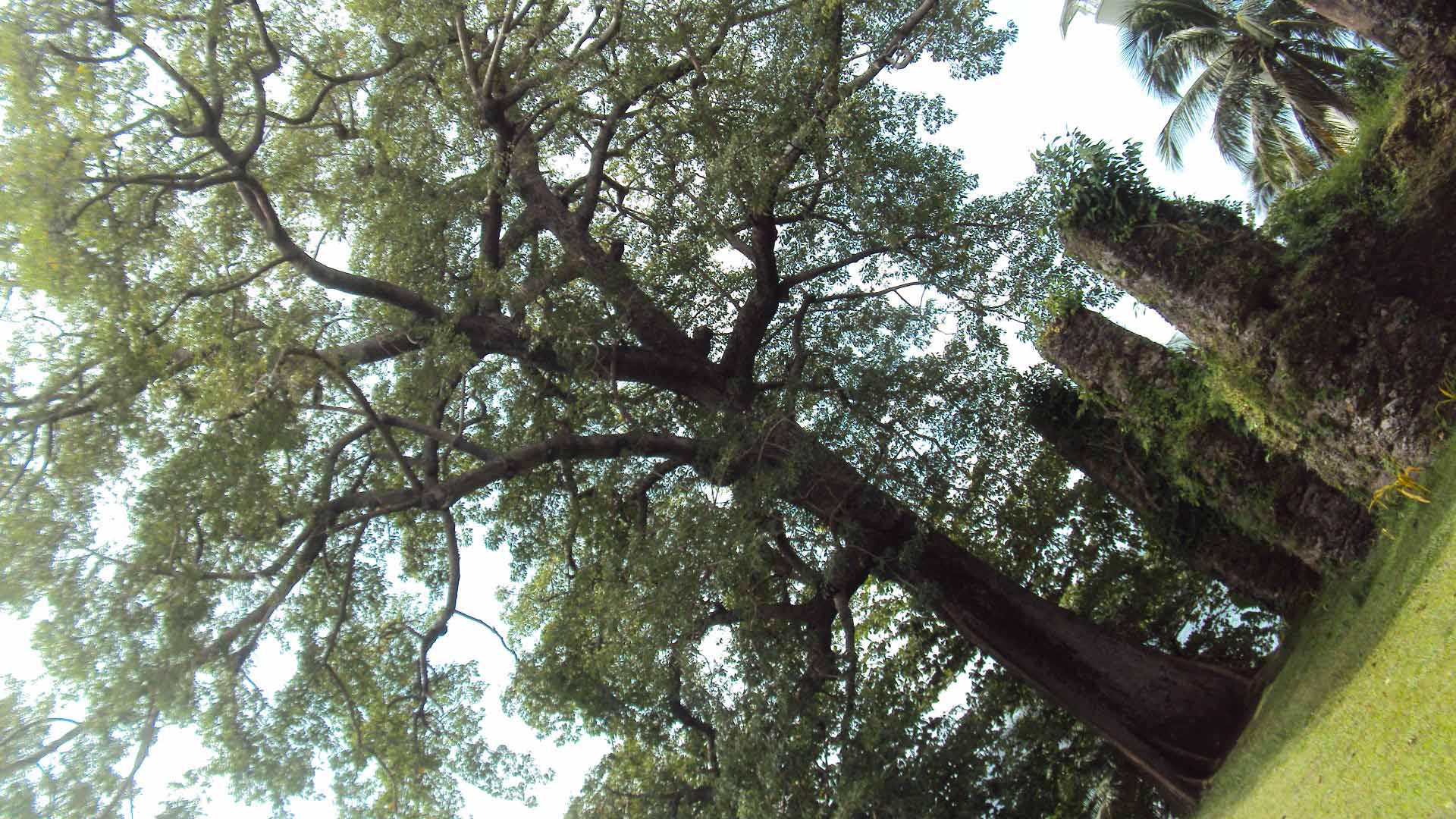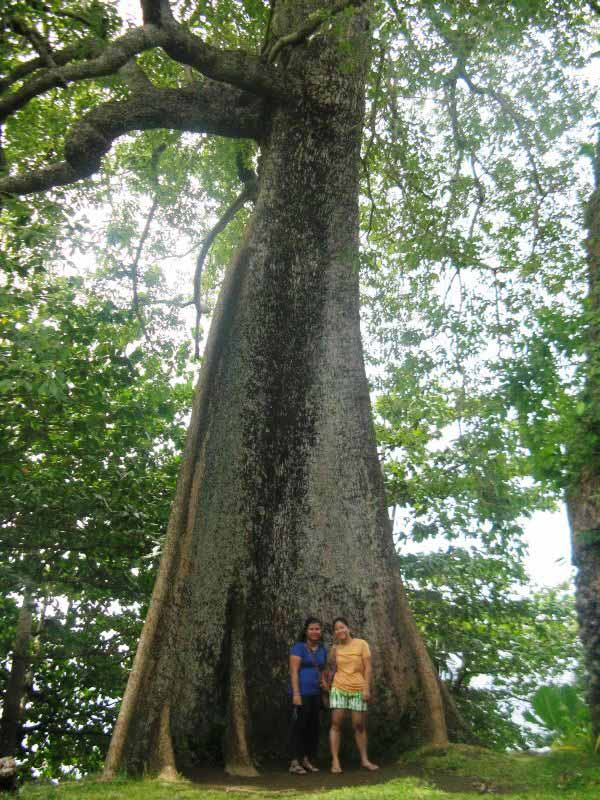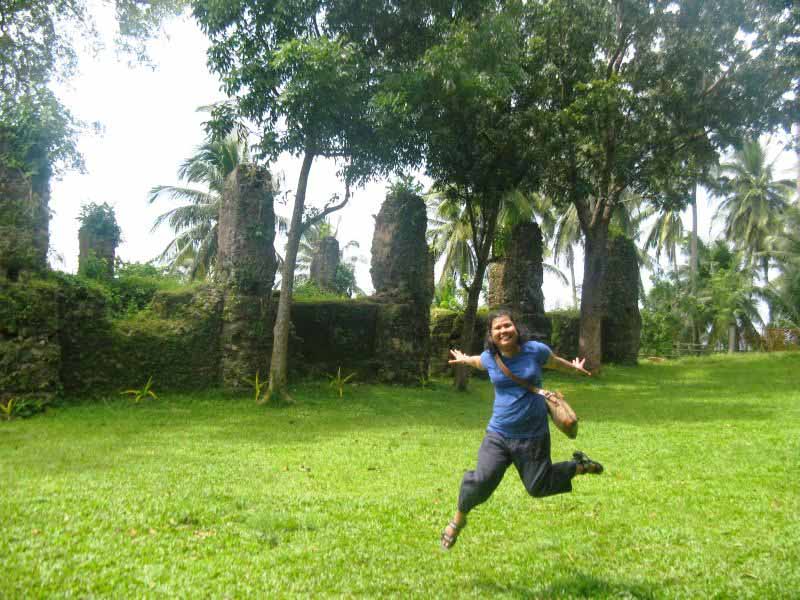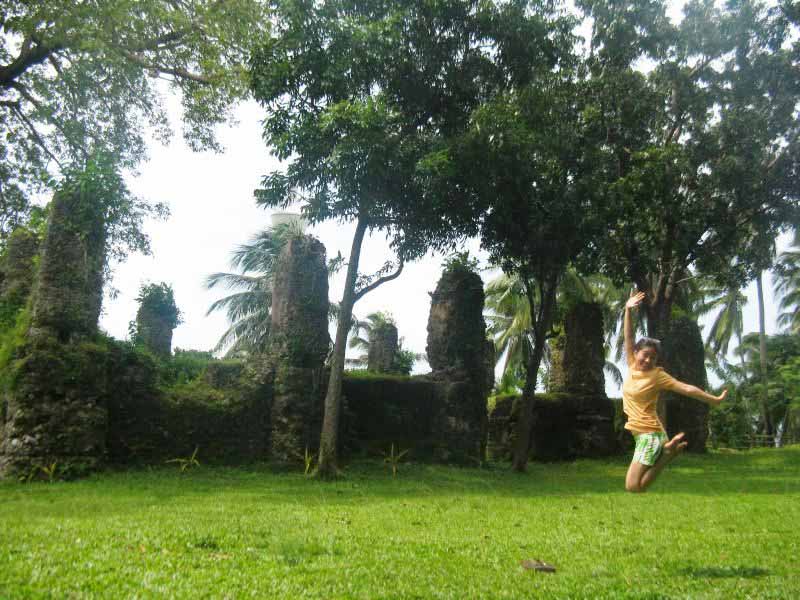 White Island
An uninhabited white sandbar based off shore in the island of Camiguin, the White Island usually changes its shape depending on the ocean tide. 
Port going to the White Island is near the Paras Beach Resort.  We just walked to the port from Pabualan Cottage.  We rented a pump boat to bring us at the White Island; travel time is about 15 minutes. Thank God we sailed smoothly.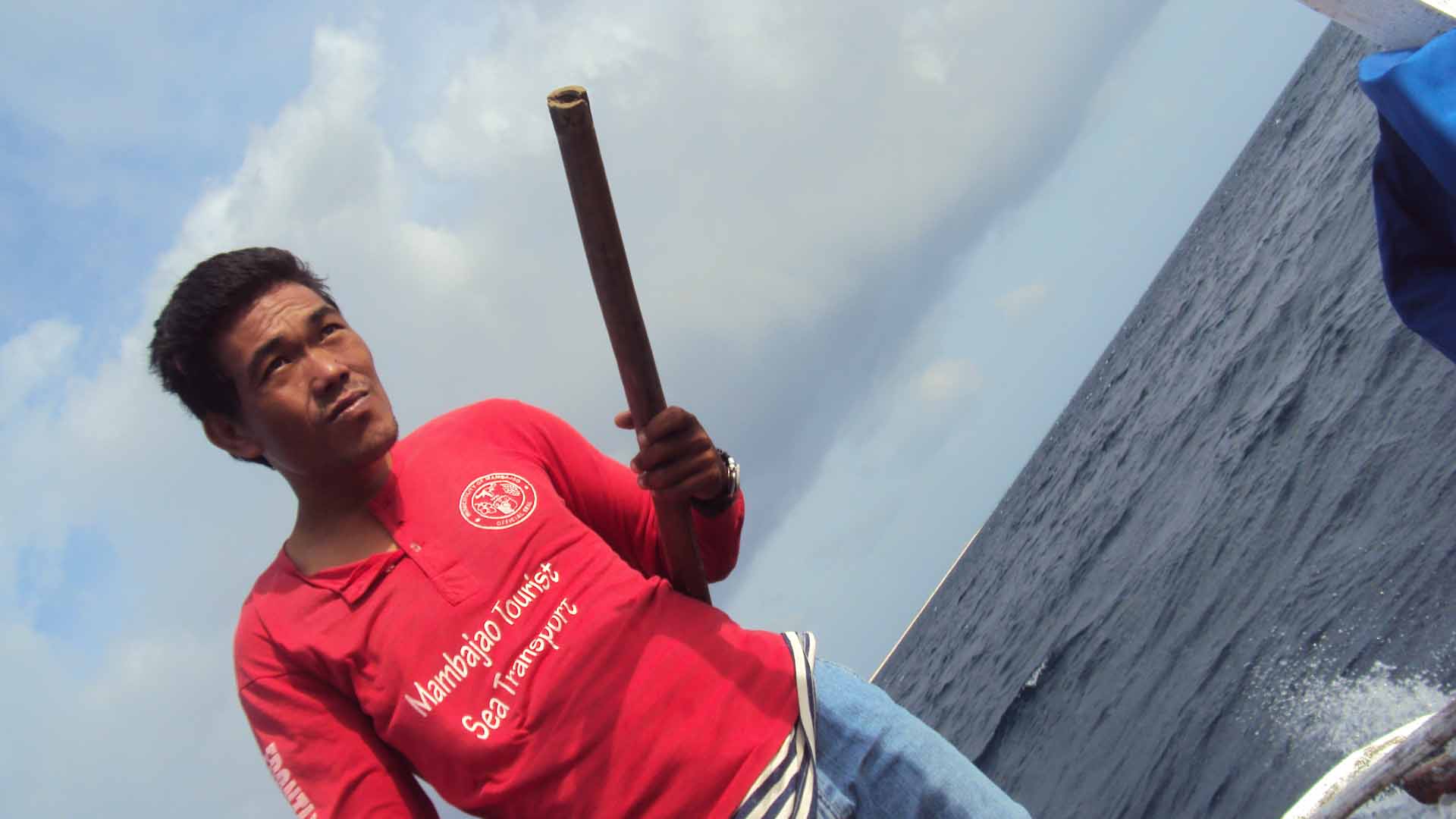 The place is indeed uninhabited with no trees or any shelter occupying its sands.  Completely covered with not so fine sand, I swam with my slippers on because the damaged shells hurt my feet like sharp pins. From the time we arrived till we left the place, White Island was at its absolutely not most crowded time.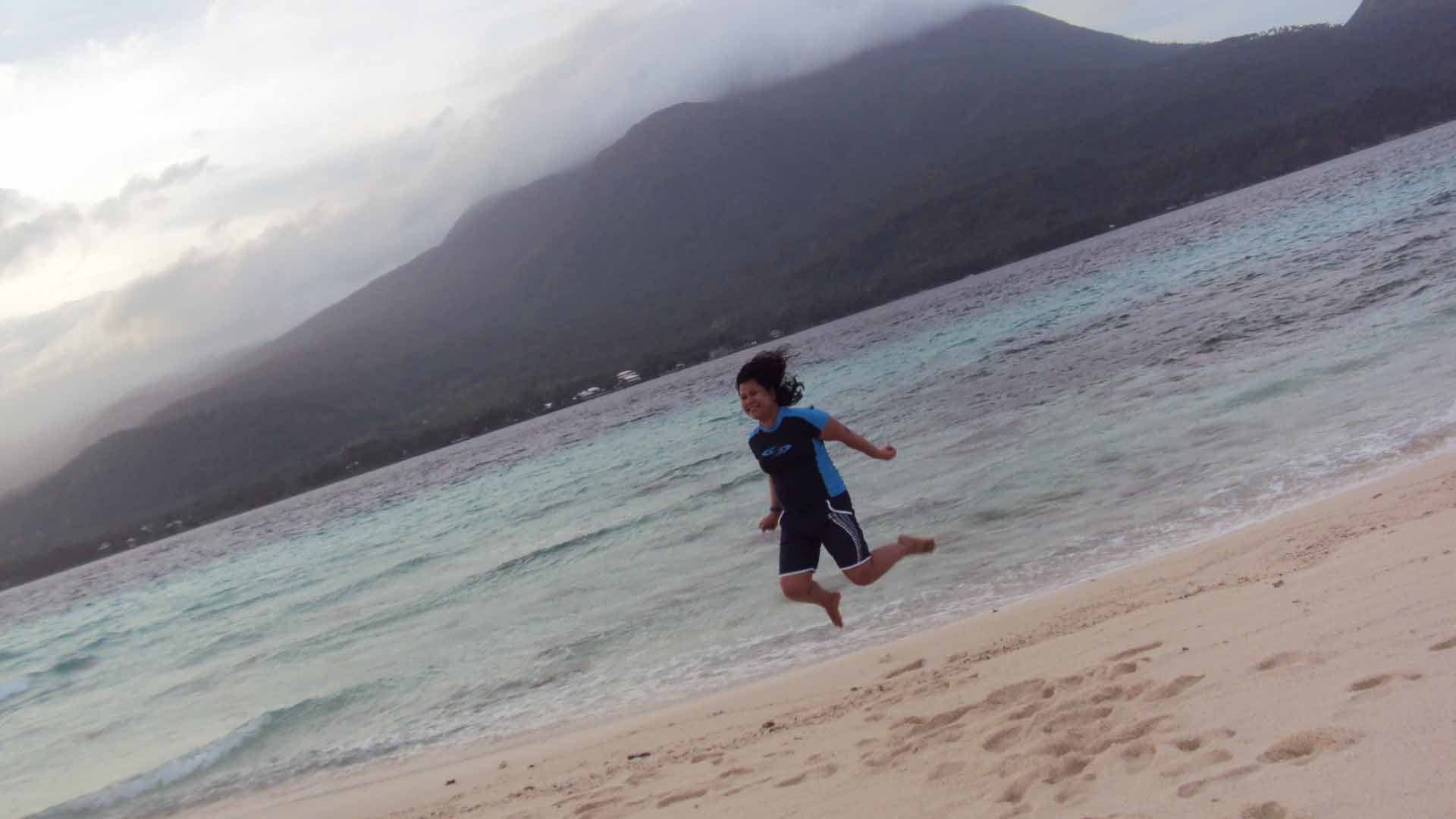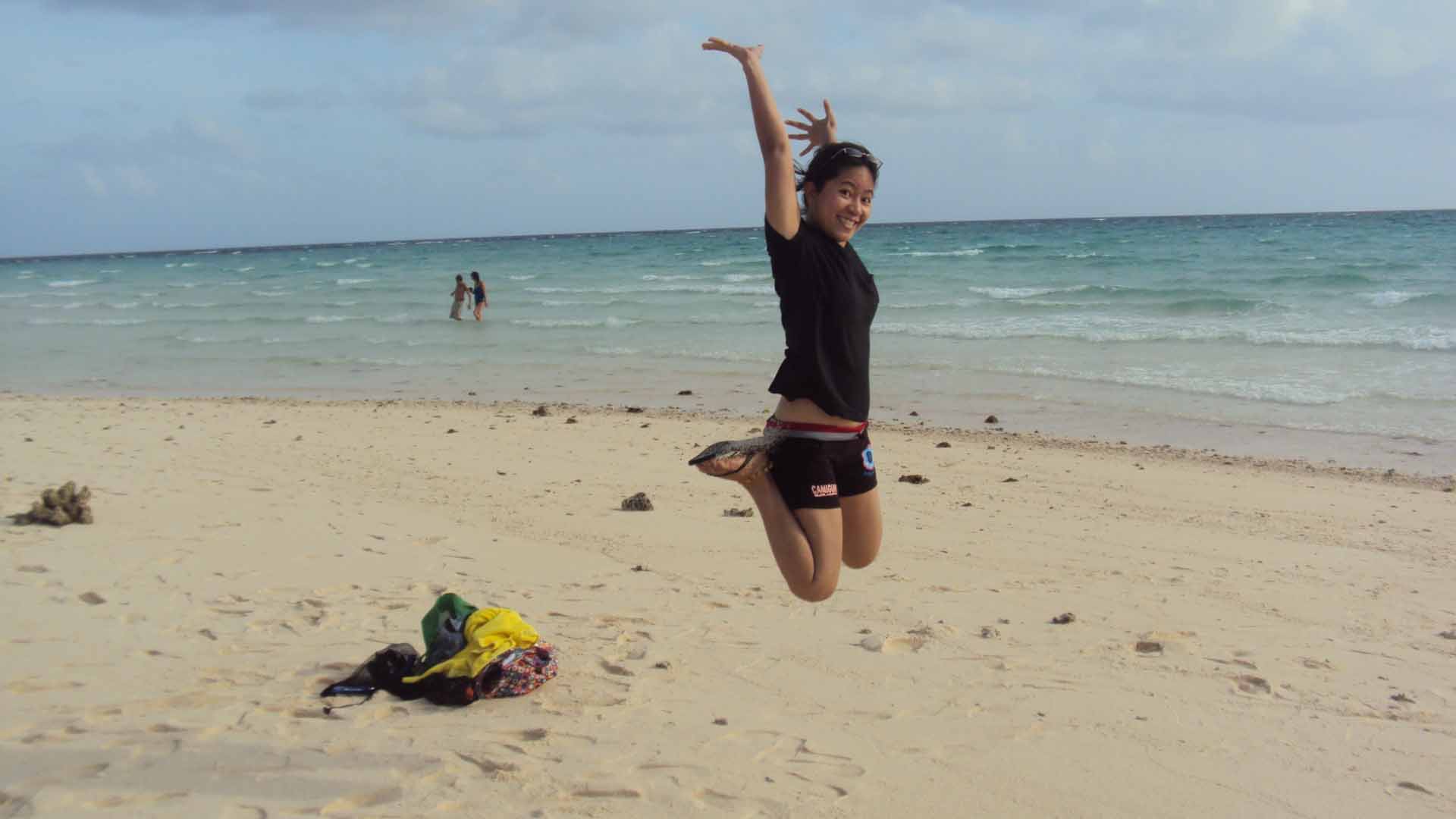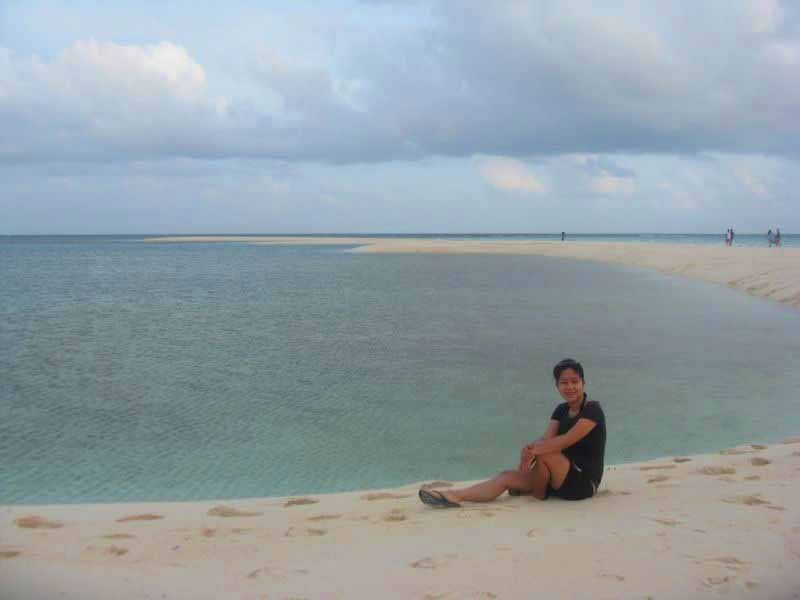 Sunken Cemetery
Said to be the best tourist destination of Camiguin Island, the Sunken Cemetery plays a significant role in the history of the island.
History says that from Catarman, a huge cross was built in 1982 which lies 20 feet underwater to take into account a community cemetery that sunk when Mt. Bulkan erupted in 1871. Mt. Bulkan, known as the old volcano of Camiguin, did not only destroy the cemetery but the entire capital of the island.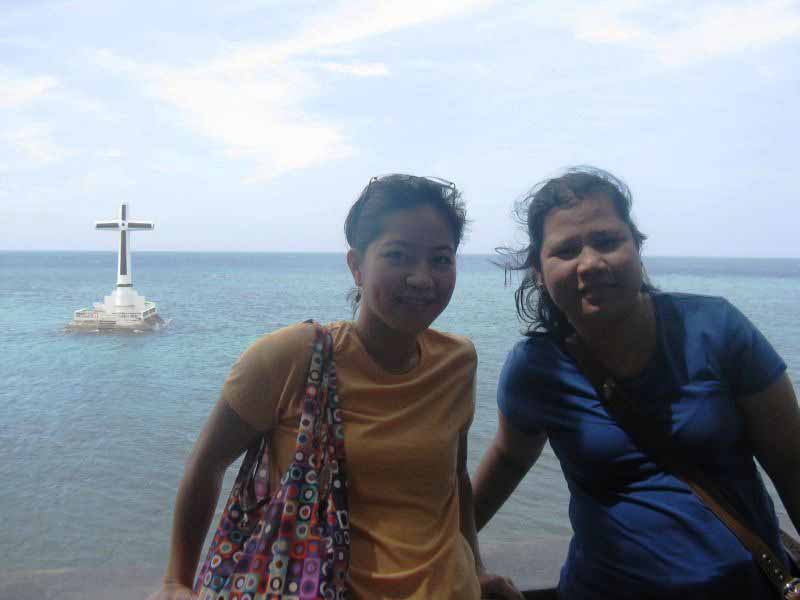 They say Sunken Cemetery is one of the most unique diving sites in the world. Too bad, we did not try snorkeling there.  I have seen a number of corals populated with schools of fish, but I have not seen one with tombstones.
—-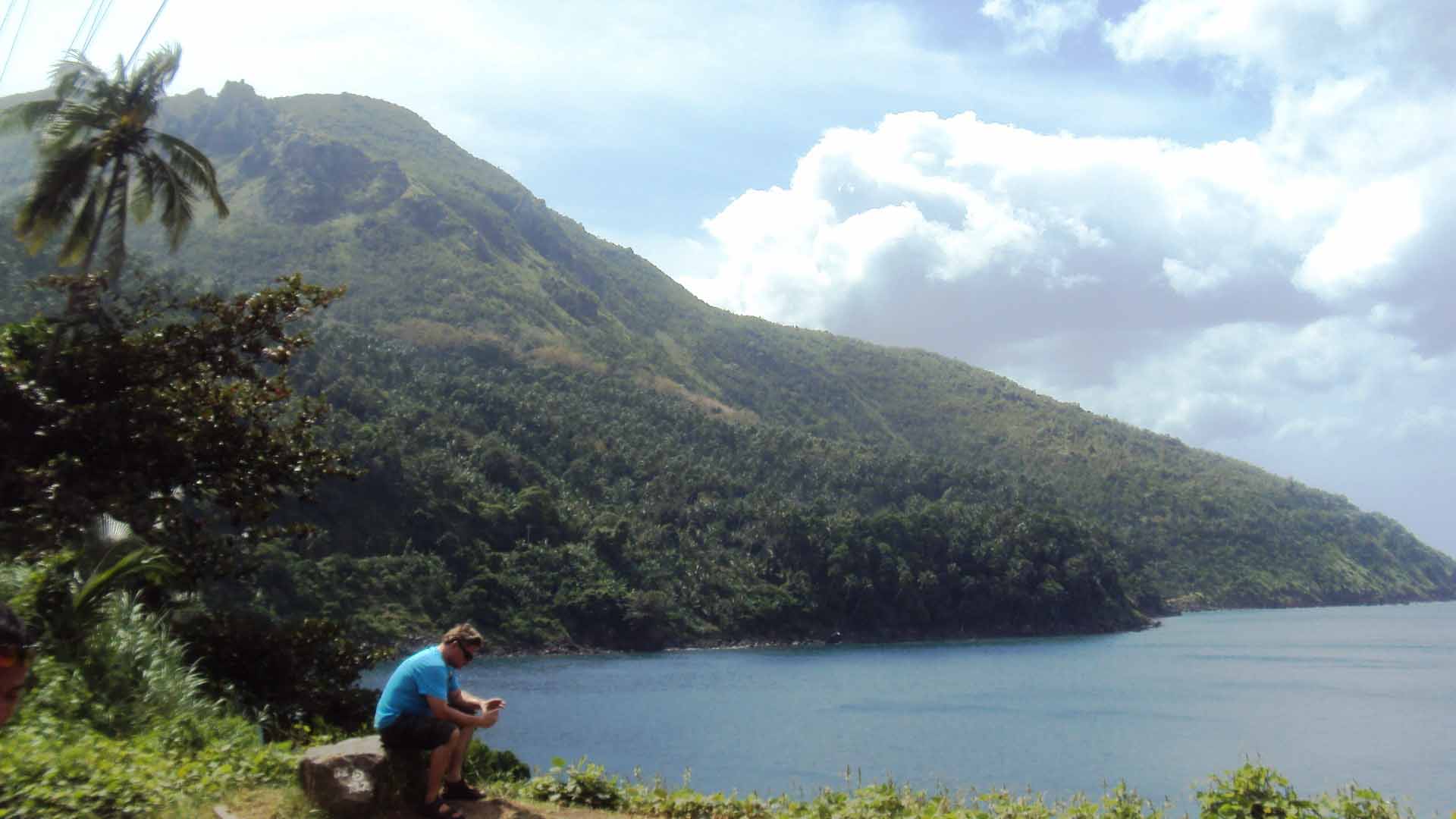 I do not want to go back to Camiguin Island anymore.  That I said to myself.  But learning that Camguin's Sunken Cemetery is one good site for snorkeling, it seems I would like to go back again.  I will definitely go back not for the Soda Water, nor for the Katibawasan Falls or White Island.  I will visit Camiguin Island for the second time because I would want to experience snorkeling and discover those tombstones. 
As my friend Smash once said, kanya-kanyang trip lang yan.

* This Camiguin trip was last 2012.  Until today, I haven't been back to Camiguin.  Probably will not anytime soon.  I have a baby to look after anyway.  Ten years from now, I guess, when the boys will ask that we do some snorkeling at the Sunken Cemetery, I may probably consider.